Car Rental in Colmar, France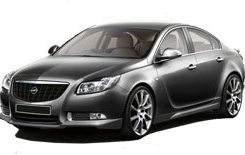 There's a lot to see through the windows of a car rental in Colmar, France. Colmar is one of the most beautiful towns in the Alsace region, combining Medieval elements with those of the early Renaissance - half-timbered structures, gables, and graceful hamlets. Its old quarter looks more German than French, but that's not surprising, since it's a gateway to the Rhine country. Near the vine-covered slopes of the southern Vosges Mountains, it's the third-largest town in Alsace. You can explore it all when you reserve a car rental in Colmar, the region's most beautiful city. Auto Europe offers several pick up locations and a large rental car fleet, so finding a car rental in Colmar is both easy and economical.



Tour France With a Rental Car in Colmar
With a rental car in Colmar, you're not very far from Strasbourg, so you can see them both at your leisure. Explore the nearby Vosges Mountains. Stop for local dishes of Strasbourg sausages, ham, and bacon perched on a mountain of sauerkraut, or steaming Backeoffe (a pork, lamb and beef casserole with sliced potatoes cooked in wine). There are dozens of highly recommended restaurants in the area. Why not make this a gustatory pilgrimage? It's easy if you start with a car rental in Colmar. Don't forget the local wines: Riesling, Gewurztraminer, Sylvaner, Muscat, Pinot Blanc, Pinot Gris and Tokay, but please don't drink and drive. Questions about driving in Colmar? Our driving information page should provide answers.
Road Trip From Colmar to Explore More of France in a Rental Car
| | | | |
| --- | --- | --- | --- |
| Driving Route | Distance (mi) | Distance (km) | Avg. Trip Time |
| Colmar to Avignon | 396 MIs | 638 KMs | 5h 57 mins |
| Colmar to Bordeaux | 553 MIs | 890 KMs | 8h 37 mins |
| Colmar to Lyon | 257 MIs | 414 KMs | 3h 54 mins |
| Colmar to Paris | 332 MIs | 534 KMs | 5h 12 mins |
| Colmar to Marseille | 450 MIs | 724 KMs | 6h 38 mins |
| Colmar to Nice | 442 MIs | 712 KMs | 7h 32 mins |
Renting a Car in Colmar, France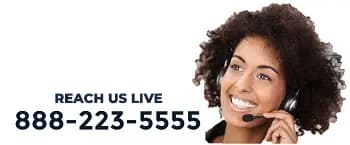 If you're searching for great car rental rates and excellent service, rent a car in Colmar, France, from Auto Europe. We strive to meet your needs with our price match department and excellent customer service to ensure that you are more than satisfied with your car rental in Colmar. You can book online or for more information review our car rental FAQ, or call Auto Europe at 888-223-5555.