Car Rental Alençon, France
Alencon is recognized for its unique handmade point d'Alençon or Alencon lace. Although the process was eventually replaced by manufacturing, the city continues to exhibit the traditional technique of handmade lace making at the Musée des Beaux Arts et de la Dentelle, located in the downtown. The city is also the birthplace of Saint Thérèse of Lisieux, "The Little Flower," who was canonized as the patron saint of aviators, florists, illness, and missions. Get around by renting a car and visit the home of Saint Thérèse Lisieux or stop by Musée des Beaux Arts et de la Dentelle to the watch the art of Alencon lace making unfold in front of you. The city is rich with culture from medieval architecture to locally owned restaurants. Auto Europe can arrange a rental vehicle for pick-up in Alencon at a convenient location of your choosing. We offer competitive rates, the best customer service, and an extensive rental car fleet to help you get around your vacation destination.

Tour with a Rental Car in Alençon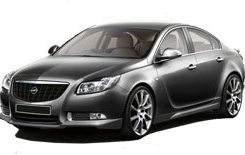 Alencon is considered to be lower Normandy's best kept secret for travelers that want to avoid the throng of tourism. The restored city is laid with several cobblestone roads interconnected with paved asphalt streets leading to various Gothic monuments, as well as local markets and shops. During mid-summer and early autumn, several outdoor markets set up close to the Alencon Tourist Office and Basilique Notre-Dame to sell fresh produce and goods. Alencon's oldest city center park is adorned with rose gardens to be appreciated during an afternoon promenade. The Musée des Beaux Arts et de la Dentelle provides demonstrations of traditional Alencon lace making. The city itself is encompassed by national parks, which give outdoor enthusiasts immediate enjoyment of fishing, riding, and hiking. Touring Alencon by car is the best way to get around on your own time and at your own pace. Visit our information page to learn more about driving in Alencon.
Road Trip From Alencon to Explore More of France in a Rental Car
| | | | |
| --- | --- | --- | --- |
| Driving Route | Distance (mi) | Distance (km) | Avg. Trip Time |
| Alencon to Avignon | 535 MIs | 861 KMs | 7h 40 mins |
| Alencon to Bordeaux | 309 MIs | 498 KMs | 4h 35 mins |
| Alencon to Lyon | 397 MIs | 639 KMs | 5h 44 mins |
| Alencon to Paris | 155 MIs | 250 KMs | 2h 49 mins |
| Alencon to Marseille | 588 MIs | 947 KMs | 8h 20 mins |
| Alencon to Nice | 686 MIs | 1,104 KMs | 9h 47 mins |
Rent a Car in Alençon with Auto Europe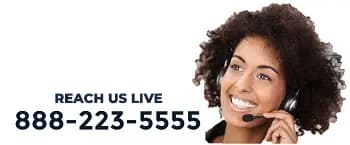 Auto Europe offers unbeatable rates and service with our price match department and knowledgeable staff. If you have any questions or comments, we are readily available to assist you with your car rental queries. For more information about renting a car in Alencon, please visit our car rental FAQs page or call our toll free number 1-888-223-5555.