Car Rental Grenoble, France
Known as the capital of the French Alps, Grenoble is one of France's most beautiful cities. Home to the 1968 Winter Olympics, athletes from all over the world still train here. Home to over 20 ski stations, Grenoble is a popular location year round for all kinds of people. The mountainous landscape is also filled with many abandoned mills and factories, attracting skiers of all kinds, day hikers, and photography buffs. Whatever your reason for coming here, you won't want to leave without getting your fill of outdoor adventure! Start your journey at Isere Airport or a downtown location.

See More of France, with a Car Rental in Grenoble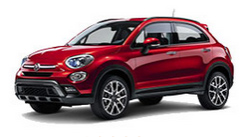 Take a car rental in Grenoble to many of the ski areas located outside the city for some of the world's best skiing! After you've had your share of the area, you could head north to visit beautiful Lake Geneva, in Switzerland, or even travel east and see Italy with your rental car in Grenoble. Wherever you're off to, a car will give you the freedom you need to see and experience more of France on your next European vacation!

What to do in the Grenoble, France
When visiting France, you may be tempted to utilize the public transportation or even take a prearranged tour. However, with these options, you don't really have control of when you go places or what you get to see. A better option for exploring an area with one of the prettiest backdrops of any city in France is to rent a car.
Grenoble, which is nestled in the Isere Valley and surrounded by the French Alps offers truly breathtaking views of the mountains and a large number of green spaces and gardens.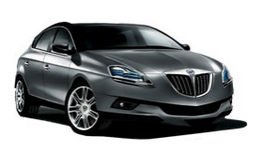 When you start exploring Grenoble in your rental vehicle, you should begin in the town of Vieille Ville, which is located right in the center. The charming cobblestone streets and historic squares will take you back to another time. Grenoble is also home to an impressive number of museums, which represent the rich heritage of this city, which is formerly the capital of the Dauphine region.
If you want to experience some of the most amazing views in Grenoble, then driving to Fort de la Bastille is a must. To get here, you can drive to the parking area located nearby and then hop into one of the bubble-shaped cars on the Telepherique de la Bastille cableway. During your ride, you will be able to see spectacular views of Jardin de Ville and finally, arrive at Fort de la Bastille.
One of the most amazing views will be driving your rental car at sunset toward the mountains. The views are something you would only expect to see on television.
Road Trip From Grenoble to Explore More of France in a Rental Car
| | | | |
| --- | --- | --- | --- |
| Driving Route | Distance (mi) | Distance (km) | Avg. Trip Time |
| Grenoble to Avignon | 137 MIs | 221 KMs | 2h 9 mins |
| Grenoble to Bordeaux | 411 MIs | 661 KMs | 6h 21 mins |
| Grenoble to Lyon | 71 MIs | 114 KMs | 1h 16 mins |
| Grenoble to Paris | 357 MIs | 575 KMs | 5h 9 mins |
| Grenoble to Marseille | 190 MIs | 306 KMs | 2h 49 mins |
| Grenoble to Nice | 288 MIs | 463 KMs | 4h 14 mins |
Rent a car in Grenoble with Auto Europe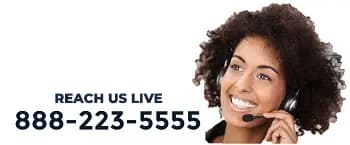 Visit more of France and make your vacation one to remember when you book your travel plans in advance with Auto Europe. We guarantee the best prices in the industry, also offer 24-hour roadside assistance wherever your rental is located. If you have questions about the booking process, be sure to visit our helpful FAQs pages online. Auto Europe staff is available over the telephone as well to answer questions or to book a rental. Call us toll free, at 1-888-223-5555.