Car Rental Beaune, France
Located between Paris and Geneva, Beaune is considered one of the key wine centers of France. It is generally considered a must see for wine connoisseurs, as it is the wine capital of Burgundy. A walled city, much of the moat and ramparts remain in good condition, so history buffs will love touring the centrally located "Old Town" portion of the city. Not exactly known for its tourism, Beaune is a top notch location for visitors looking to experience France as the French do.

See More of France with a Car Rental in Beaune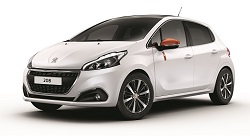 Once you've had your fill of Beaune, head off to any of the nearby towns to check into a nice bed and breakfast, before making your way to tour several of the regional wineries. This area is very well known for it's wine, so make sure you can leave your car rental at the hotel before heading out. No matter where you decide to go, you can brush up on French driving rules with Auto Europe before you leave. It will be sure to be the experience of a lifetime!

What to do in the Beaune, France
If you are searching for a more relaxed and laid-back town in France, that is not completely overrun by tourists, then Beaune is the ideal vacation spot. As you travel around in your rental car, you will find there are food and wine options everywhere and no matter where you go, you are surrounded by gorgeous architecture.
Another benefit of renting a car to explore Beaune is that the area is pretty small, which means it will be difficult to get lost. However, while it is small in size, there are still plenty of things for you to do and see during your visit.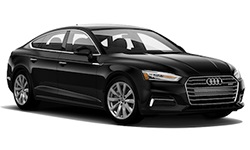 A must stop on your list while sight-seeing is the Musee de I'Hotel-Dieu. This building features glazed roof and is a bit more flamboyant than other buildings nearby. In the past, it was designed to provide medical care for individuals who could not afford it, but today is a museum you can browse through and explore. The Gothic details in the architecture alone make it worth an afternoon of your time.
Tasting wine is also a big deal in Beaune. In addition to offering plenty of places to taste, there are annual festivals to enjoy. A good place to start is at Joseph Drouhin, which is right in the center of town. After that, take some time to travel to the Wine Museum and make sure to stop by Vincent et Francois Jouard, where the wine is absolutely amazing.
You will find getting around in your rental vehicle is also quite easy since the roads are typically not busy. In fact, the only time you will find a crowd in Beaune is if you visit during one of the wine festivals.

Road Trip From Beaune to Explore More of France in a Rental Car
| | | | |
| --- | --- | --- | --- |
| Driving Route | Distance (mi) | Distance (km) | Avg. Trip Time |
| Beaune to Avignon | 239 MIs | 384 KMs | 3h 35 mins |
| Beaune to Bordeaux | 395 MIs | 636 KMs | 6h 10 mins |
| Beaune to Lyon | 99 MIs | 160 KMs | 1h 35 mins |
| Beaune to Paris | 193 MIs | 311 KMs | 2h 51 mins |
| Beaune to Marseille | 291 MIs | 469 KMs | 4h 15 mins |
| Beaune to Nice | 389 MIs | 626 KMs | 5h 40 mins |
Rent a car in Beaune with Auto Europe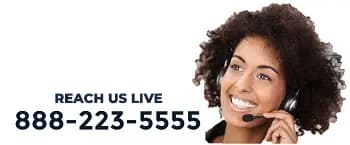 See more of France and make your travel plans in advance with Auto Europe. We guarantee the best prices in the industry, so you never have to worry about finding a better deal! Auto Europe also offers 24-hour roadside assistance wherever your rental is located. If you have questions about the booking process, Auto Europe staff is available to answer questions or to book you a rental. Call us toll free, at 1-888-223-5555.