Car Rental Chambery, France
Book a rental car in Chambery, the birthplace of Savoy. Explore the streets and alleys of Chambery's well preserved medieval quarter, or relax along the coast of the largest natural lake in all of France, Lac du Bourget. If you are spending the weekend in Chambery, you must attend Saturday's Public Market. Fresh goat cheese, grapes, and meats are just a few of the items you will be able to sample. Speaking of grapes, why not take your rental car for a drive along the Alps, where you will find many of the vineyards used to make Chambery's famous red and white wines.

Explore Chambery by Rental Car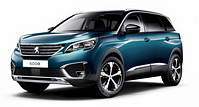 Chambery makes its home in a valley below the Alps, creating a picturesque location for your next trip to France. Book a rental car with Auto Europe and explore all of Savoy at your leisure. The surrounding mountains provide the perfect environment for those who enjoy outdoor sports. In the summer you will find locals and visitors sailing on Lac du Bourget and climbing the Alps. In the winter, skiing and snowshoeing are popular activities. If you're not into sports, a rental car will allow you to explore Chambery's historical sites. The Fountaine des Elephants was built in 1838 and has become the city's most famous landmark. The Chateau de Chambery, which was once the home of the Ducs de Savoie, has also become a popular spot for visitors. The Duke's chapel once housed the famous Shroud of Turin.
Road Trip From Chambery to Explore More of France in a Rental Car
| | | | |
| --- | --- | --- | --- |
| Driving Route | Distance (mi) | Distance (km) | Avg. Trip Time |
| Chambery to Avignon | 177 MIs | 285 KMs | 2h 44 mins |
| Chambery to Bordeaux | 410 MIs | 660 KMs | 6h 20 mins |
| Chambery to Lyon | 70 MIs | 113 KMs | 1h 17 mins |
| Chambery to Paris | 357 MIs | 574 KMs | 5h 9 mins |
| Chambery to Marseille | 231 MIs | 371 KMs | 3h 25 mins |
| Chambery to Nice | 328 MIs | 528 KMs | 4h 49 mins |
Rent a Car in Chambery with Auto Europe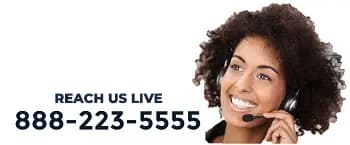 Book your rental car with Auto Europe today, and explore the streets of Savoy. Book online or call out toll free number 888-233-5555. Auto Europe's agents are available 24 hours a day, 7 days a week to assist you in finding the best rates on a rental car in Chambery. In fact, we guarantee the lowest rates in the industry, and if you find a better rate anywhere, we will match it!