Car Rental Angers, France
This quintessential medieval city is rich with culture and offers an exciting nightlife made possible by its universities and museums. Travel by car to tour the Angers city center or take a trip southeast to the lush Loitre Valley for an outdoor adventure. Angers provides a great balance of culture and entertainment that is difficult to resist. Interested in renting a car in Angers? Auto Europe offers pick-up locations in Angers with an extensive rental car fleet.

Tour Angers by Car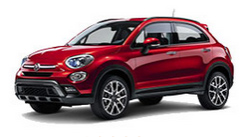 Angers is the third largest city in northern France and boasts amazing historical sights. Renting a car is a great way to see all that the city has to offer. Traverse the city by car to visit the historic Castle of Angers or the galleries at the Museum of Fine Arts. Enjoy great shopping experiences, delicious cuisine at fine restaurants, and fresh coffee at local cafes. There is so much to see in Angers alone that you might spend your entire vacation within the city limits. But, if you feel compelled to venture outside the city, the Loire Valley is right on the city's doorstep for outdoor activities. If you have questions about driving in Angers, please visit our information page.

What to do in Angers, France
You can easily beat the crowds and make the most of your vacation to Angers by renting a car. This option will allow you to avoid the complicated public transportation systems and see the sights that interest you the most. You can explore the beautiful countryside or visit a small, nearby town without worrying about time limits or other issues experienced when you partake in tours and other types of group activities.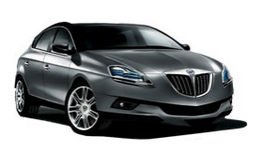 During your visit, you will definitely want to visit one of the most well-known attractions, the Chateau Angers, which is located over the Maine river, where the Apocalypse tapestry is on display. Traveling down the historic streets of this town you will also find a plethora of floral displays, which offers an appealing splash of color for the entire area. The historical town center also contains a number of townhouses that date back to the 16th and 19th centuries.
Additional areas you may want to visit include the impressive twin spires from the 12th-century Cathedral of Saint-Maurice, the famous abbey of St. Aubin with sculptures that date back to the 11th and 12th century and the ancient hospital of St. Jean, which has been transformed into an archaeological museum.
You may also enjoy spending some time on the rue Toussaint in your rental car, which is known by locals as the "street of antiques." This is a real paradise for any bargain hunter. You can enjoy driving over historic cobbled stone streets and simply soaking in the views that are all around you while visiting Angers.
Road Trip From Angers to Explore More of France in a Rental Car
| | | | |
| --- | --- | --- | --- |
| Driving Route | Distance (mi) | Distance (km) | Avg. Trip Time |
| Angers to Avignon | 509 MIs | 819 KMs | 7h 13 mins |
| Angers to Bordeaux | 247 MIs | 398 KMs | 3h 41 mins |
| Angers to Lyon | 370 MIs | 596 KMs | 5h 17 mins |
| Angers to Paris | 184 MIs | 296 KMs | 3h 5 mins |
| Angers to Marseille | 562 MIs | 904 KMs | 7h 53 mins |
| Angers to Nice | 659 MIs | 1,061 KMs | 9h 19 mins |
Rent a Car in Angers with Auto Europe
Auto Europe offers the lowest rates and unbeatable service for car rentals in Angers. Reserving a car on our website or over the phone is easy. We guarantee the best rates in the industry and provide excellent customer service. For more information, please visit our car rental FAQs or call Auto Europe at 1-888-223-5555.