Car Rental Mulhouse, France
Located near the border of Germany and Switzerland in the far reaches of Eastern France in the Alsace region, Mulhouse is a perfect starting point for a diverse travel experience. Bisected by the narrow Doller and Ill Rivers, the downtown area consists of unique timber-framed edifices, elaborate Gothic cathedrals, and modern buildings. You will quickly discover a variety of shops, pubs, cafes, restaurants, technology museums, and fine art galleries that offer visitors a wide range of engaging activities, exquisite cuisine, and satiating beverages. Venture off to Germany or Switzerland for the day to relish rustic cuisine amid dramatic landscapes composed of quiet valleys and towering mountains. Whatever you decided to do during your vacation, make sure you do it all in the comfort of a rental car. Auto Europe boasts an extensive rental car fleet for pick up at numerous locations around the city and at the airport.

Discovering France with a Mulhouse Car Rental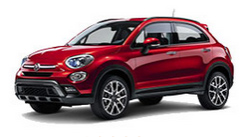 Discover the fascinating city of Mulhouse and the surrounding region of Alsace with a rental car. Visit one of the many technical museums for an in depth understanding of how technology and industry contributed to the city's economy or take a walk through the halls of one of several art galleries. Enjoy exquisite French and international cuisine at one of the numerous restaurants around town, and spend an afternoon perusing the local shops for French-made goods and clothing. Drive your rental car north to the natural reserve for a morning of brisk hiking to the pinnacle for panoramic views of serene landscape. If time permits, head north to Strasbourg for French-German experience or venture into Freiburg situated at the edge of the Black Forest. Switzerland also proves to provide incredible opportunity for great dining and exciting activities. No matter where you what you do or where you go, be sure to get there in the comfort of a rental car. Visit our driver information page to learn more about driving in France.
Road Trip From Mulhouse to Explore More of France in a Rental Car
| | | | |
| --- | --- | --- | --- |
| Driving Route | Distance (mi) | Distance (km) | Avg. Trip Time |
| Mulhouse to Avignon | 376 MIs | 605 KMs | 5h 46 mins |
| Mulhouse to Bordeaux | 533 MIs | 857 KMs | 8h 36 mins |
| Mulhouse to Lyon | 237 MIs | 381 KMs | 3h 39 mins |
| Mulhouse to Paris | 334 MIs | 537 KMs | 5h 2 mins |
| Mulhouse to Marseille | 429 MIs | 691 KMs | 6h 29 mins |
| Mulhouse to Nice | 426 MIs | 685 KMs | 7h 18 mins |
Renting a Car in Mulhouse with Auto Europe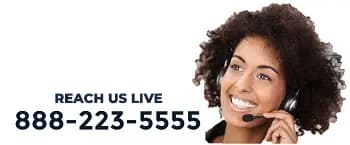 Auto Europe wants you to get the most out of your vacation in Mulhouse by offering guaranteed low rates on for rental cars commencing from numerous convenient locations. Our knowledgeable reservation agents provide 24 hour customer support and general information about renting a car during your next vacation. To learn more, visit our rental car FAQs or call our toll free number at 1-888-223-5555 to speak to a live representative.