Sixt France Car Rental Reviews with Auto Europe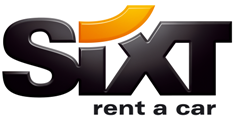 With over 25 locations in Paris, 3 locations in Lyon, and many more across the country, Sixt France is always conveniently located to make it easy to get the rental car that you want. Sixt France offers a massive selection of rental cars to accommodate the needs of all travelers to the country. They're a trusted name in France rental car, and a company that thousands of travelers put their all into when traveling to the country. Doesn't it make you feel good to work with a trusted and respected company like Sixt and Auto Europe, especially when you're going out of the country?
Car Rental Insurance in France with Sixt
Travelers arranging a rental car with Sixt will have the option to include additional insurance coverage to their automobile in the car rental booking process. All Auto Europe "Basic Rates" include Value Added Tax (VAT), liability insurance, and fire insurance. In the United Kingdom drivers are required to possess CDW insurance and theft protection insurance for all cars. Some other towns and cities in Europe, with London being one of them, call for these additional insurances as well. Drivers can save money by purchasing rental car insurance when they book their car rather than paying out a higher daily price when you pick-up your rental vehicle. In a sample of Sixt rentals in European cities, we found inclusive insurance rates tend to add on between $5-$15 to your Sixt rental price every day. The highest level of insurance available, zero deductible, extended insurance coverage, adds on an extra $15-$25 to the daily rental rate.
Insurance Coverage Breakdown
Basic Insurance: Included with all Auto Europe rentals, VAT included, liability insurance and fire insurance.
Inclusive Rate w/ Deductible: All of the Basic Plan plus CDW insurance with a deductible, theft protection with a deductible, and roadside assistance.
No Deductible, Extended Coverage: All of the Basic Plan plus CDW including damage to wheels, glass, underside, roof with a zero deductible, theft protection with a zero deductible, and roadside assistance.
Frequently Asked Questions about renting a car from Sixt with Auto Europe
Can I cancel my Sixt booking?
Unless otherwise noted in your rental agreement, all Sixt rentals booked through Auto Europe in France can be canceled up to 48 hours before pick-up time free of charge.
What if I find a better rate for a rental car?
One of the great things about Auto Europe is our rental car rates and services are guaranteed to be the very best in the industry. If you come across a lower price from a competitor and the rate is on a comparable vehicle including the same terms, locations, and car rental fees we will be glad to beat the price for you. Please complete our Guaranteed Best Rate form if you have found a better rate with one of our competitors.
Can I use a debit card to pay for my Sixt booking in France?
The easiest way to reserve your car is to use a credit card, American Express, MasterCard, or Visa. If you have questions about paying with a debit card or other form of payment we do have options, give us a call at 888-223-5555 to find the best one for your booking.
Let Auto Europe help you book a rental car with Sixt!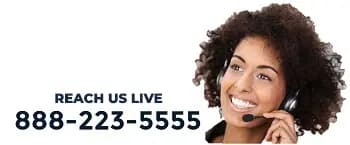 Planning a trip to Paris this summer? The city is known for its exquisite dining, museums and beautiful architecture, Paris provides visitors with charm and romance around every corner. One of the best ways to see everything this region has to offer is by renting a car in France with Sixt. Allow yourself to see the sights at your own pace and never feel pressed for time by public transportation. Auto Europe can help you book a luxury vehicle with Sixt. Tour the city in style with an Audi or Range Rover. Maybe you're looking to save a little money and would rather explore Paris with a Citroen or a Renault; that is also doable! Let Auto Europe help you plan your trip! Contact us 24/7 at 1-888-223-5555 for more information, or review our car rental FAQs and book online.