Car Rental Auxerre, France
Auxerre is located on the River Yonne in the region of Burgundy and is better known to history as being prosperous for wine exports. Auxerre is a very attractive, slow-paced city with unique shops and causal dining. Renting a car in Auxerre provides an opportunity to see the city and surrounding Burgundy region at your own pace. Auto Europe offers competitive rates with an extensive rental car fleet at multiple locations.

Tour Auxerre with a Rental Car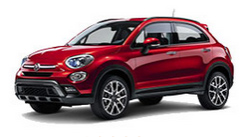 It is no secret that Auxerre is located in the region best known for a cultural and beloved commodity: wine. While the city offers a pleasant atmosphere and great dining in a medieval setting, the most fascinating aspect of this area is the Chardonnay vineyard in Chablis. Aside from the vineyard, the area is also recognized for its beautiful apple and cherry orchards. Let Auxerre be your starting point for touring the entire Burgundy region. Touring Auxerre by car is the most convenient and economical way to get the most out of your stay in the city. Visit our driver information page for more information about driving in France.

What to do in the Auxerre, France
With countless cathedrals and churches and an extensive historic center with half-timbered houses and an imposing bell tower, there is no question that Auxerre is an extremely interesting town to visit. One of the best ways to ensure you can experience all the sights offered is by renting a car to get around. This will let you have control over where you go and what you do, which ensures you get to see the best this city offers.
One of the most prominent churches in Auxerre can be easily seen by traveling on the main bridge across the Pont Paul Bert river. Not only can you see several churches from this location, but also an amazing view of the Auxerre skyline. Once here, you will have great views of the Saint German Abbey, Saint Etienne Cathedral and the Church of Saint Peter.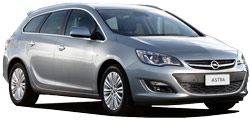 However, as you tour around Auxerre in your rental car, you will discover the town has much more to offer than just churches and crypts. It is also home to a historic center, where you will find massive, old buildings that house museums, antique shops and more.
As you travel through the city, you will also come across several attractive squares where you can rest in one of the quaint cafes, or take your modern rental vehicle down the medieval streets among ancient houses and shops. There is no question that you will want to spend some time near the town hall, where you can see the most impressive site in the entire city is the 15th-century clock tower, which is considered the pedestrianized center of the entire area.
Road Trip From Auxerre to Explore More of France in a Rental Car
| | | | |
| --- | --- | --- | --- |
| Driving Route | Distance (mi) | Distance (km) | Avg. Trip Time |
| Auxerre to Avignon | 326 MIs | 524 KMs | 4h 40 mins |
| Auxerre to Bordeaux | 386 MIs | 622 KMs | 5h 26 mins |
| Auxerre to Lyon | 188 MIs | 303 KMs | 2h 41 mins |
| Auxerre to Paris | 106 MIs | 170 KMs | 2h 3 mins |
| Auxerre to Marseille | 379 MIs | 610 KMs | 5h 20 mins |
| Auxerre to Nice | 477 MIs | 767 KMs | 6h 45 mins |
Renting a Car in Auxerre with Auto Europe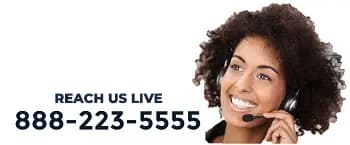 Auto Europe strives to meet customer satisfaction by providing unbeatable rates and excellent service in the car rental industry. For more information about renting a car in Auxerre, please review our car rental FAQs or call Auto Europe's toll free number at 1-888-223-5555.