Car Rental Pau, France
The charming commune of Pau is picturesque, with its stone bridges, wooded footpaths and historic chateaus. Le château de Pau is Pau's most popular attraction. The birth place of Henry IV is home to gardens tended by Marie Antoinette during her summers in Pau, and later, the chateau would be renovated by Napoleon Bonaparte. By renting a car in France, you can explore all of Pau's beauty and history.

Explore France with a Pau Car Rental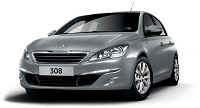 A small college town, The University of Pau and Pays de l'Adour lends to Pau's charm. If you visit during the school year, you're likely to see Place Clemenceau bustling with students. With a rental car, you can join them at popular shops like H&M, Roxy, and a plethora of small shops located in the square. After you have finished your shopping, you can head over to the market where you will find fresh fruits, vegetables, cheeses, meats and crepes for lunch. If you enjoy the arts, it's just a five minute drive in your rental car over to Musee des Beaux-Arts. The museum is small, but proud to display an original Degas in their permanent collection.
Visiting the picturesque and mountainous Aquitaine region of France no longer has to be "out of the way." With a rental car, you can see France beyond the popular tourist destinations of Paris, Cannes, and Nice.

If you're looking to travel to and around the southwest of France, then renting a car in the little city of Pau is perfect for experiencing city life, as well as the Pyrénées mountains. What makes this little city so special are its Basque roots and influences from both Spanish and French cultures, and the best way to see the land of the Spanish-French border is by car!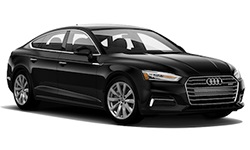 The Boulevard de Pyrénées is a must-see when visiting Pau. Here you can park your car and meander along the boulevard, view the mountains, and visit Le château de Pau, the birthplace of King Louis IV. You can also visit Musee des Beaux-Arts, a museum that pays homage to the Aquitaine region's finest artwork.

Pau is located only 114 km from the city of Bayonne, which sits along the Atlantic coast. Traveling along the A64 motorway from Pau to Bayonne takes just over an hour, so if a day trip towards the Atlantic coast interests you, the drive is not only convenient, but absolutely picturesque.

Pau offers a relaxing and atmospheric getaway from the bustle of larger destination cities, and with its ideal location near Spain, the Atlantic Ocean, and within the Pyrénées Mountains, you can experience the land of the Basque people with the convenience and affordability of a rental car.

Let Auto Europe help you experience the best of southwestern France and help you take advantage of your time in the south of France!
Road Trip From Pau to Explore More of France in a Rental Car
| | | | |
| --- | --- | --- | --- |
| Driving Route | Distance (mi) | Distance (km) | Avg. Trip Time |
| Pau to Avignon | 322 MIs | 519 KMs | 4h 54 mins |
| Pau to Bordeaux | 135 MIs | 217 KMs | 2h 19 mins |
| Pau to Lyon | 451 MIs | 726 KMs | 6h 37 mins |
| Pau to Paris | 493 MIs | 794 KMs | 7h 14 mins |
| Pau to Marseille | 368 MIs | 592 KMs | 5h 31 mins |
| Pau to Nice | 465 MIs | 749 KMs | 6h 56 mins |
Rent a Car in Pau with Auto Europe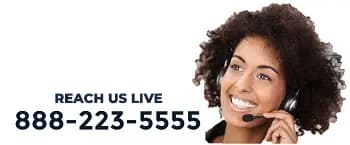 Book a rental car in Pau with Auto Europe online, or call our toll free number 888-233-5555. Our agents are available 24 hours a day, 7 days a week to assist you. We are proud to offer the lowest rates in the industry. If you find a better rate in Pau, we will match it! For long term travelers be sure to check out our long term rental cars available for pickup at the Pau Airport.