Car Rental Orleans, France
About an hour and a half south of Paris lies the scenic French town of Orleans. Located on the Loire River, Orleans plays host to five interesting museums, including Joan of Arc's house and a Natural Sciences Museum. There are eight separate beautiful parks located throughout the city, all of which are perfect for a romantic French picnic. The beautiful river was once a busy trading route, however now only large ships are able to make it as far as Nantes. Many of the boats that used to journey on the river are on display for the enjoyment of locals and visitors alike.

See More of France with a Car Rental in Orleans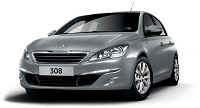 From Orleans, take your rental car over to quaint French cities like Montargis or Glen to stay in any of the local bed and breakfasts that are available. Maybe you will want to head over to Blois to visit the world famous Chateau de Blois, and walk on the winding pathways throughout the hilly city. Or head a little further west to Tours for some of the finest wines in the country and medieval sight seeing. Whatever your interests may be, Orleans will provide you with the access you need to get to larger cities or small towns, but is also filled with enough culture of it's own to keep you feeling immersed.

What to do in the Orleans, France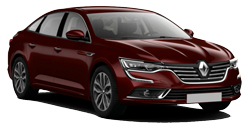 Home of Joan of Arc, the historic city of Orleans is located just a few miles from Paris. If you want to get an authentic feel for the city, mingle with the locals and enjoy the sights and sounds the area has to offer, the best way to do it is with a rental car. You can come and go as you please and stay out as late as you want without having to worry about getting a ride back to your hotel.
While the country is extremely well-known for the churches and cathedrals present, the Cathedrale Ste-Croix raises the gasp factor. With antique architecture and an imposing stature, you are sure to remember this site. Another place to visit while driving around Orleans in your rental car is the Musee des Beaux-Arts. This is a five-story, fine arts museum that offers a huge selection of Dutch, Flemish, and Italian artists. Getting your bearings in the center of Orleans is quite easy, with the main region of interest for tourists being along the Rue Jeanne d'Arc and the cathedral, which is the region of the town between the Pont Georges V bridge and the Loire river.
Some other places to consider visiting while in Orleans include the Place du Martroi, which is a large open square surrounded by amazing, historic buildings. Once finished here, follow the Rue d' Escures east to the Hotel Groslot, which is an extremely distinguished and ornate 19th-century brick building and an interior that matches the historic era.
If you turn south toward the cathedral and follow the Place de I'Etape in your rental vehicle, you will find the Orleans Tourist Office, where you can likely find a number of other interesting places to drive to during your visit.
Road Trip From Orleans to Explore More of France in a Rental Car
| | | | |
| --- | --- | --- | --- |
| Driving Route | Distance (mi) | Distance (km) | Avg. Trip Time |
| Orleans to Avignon | 418 MIs | 672 KMs | 6h 8 mins |
| Orleans to Bordeaux | 287 MIs | 462 KMs | 4h 24 mins |
| Orleans to Lyon | 289 MIs | 465 KMs | 4h 12 mins |
| Orleans to Paris | 83 MIs | 133 KMs | 1h 48 mins |
| Orleans to Marseille | 471 MIs | 758 KMs | 6h 50 mins |
| Orleans to Nice | 569 MIs | 915 KMs | 8h 16 mins |
Rent a Car in Orleans with Auto Europe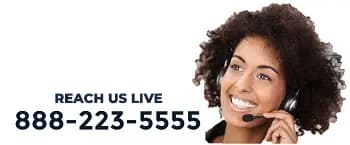 Discover France with a car rental in Orleans with Auto Europe. We guarantee the best prices in the industry, so you never have to worry about finding a better deal! Auto Europe also offers 24-hour roadside assistance no matter your rental takes place. Auto Europe never closes, so Call us toll free at 1-888-223-5555 if you have any questions about car rentals in Europe.