Car Rental Lyon, France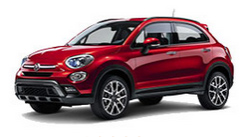 A rental car in Lyon, France is the ideal way to explore this classic city. Founded by the Romans and preserved by the French, UNESCO classifies Lyon as an archetypical French city composed of ornate architecture and monumental landmarks in Roman, Gothic, and Medieval styles. Separated into districts and bisected by the Rhone and Saone Rivers, you will discover a variety of engaging activities within the city limits, from fine dining to inspiring operas. As a food mecca, travelers from around the globe are lured to Lyon's romantic restaurants and while Lyon may not have landmarks which hold the same reputation as those in Paris, the cityscape is dotted with an array of elaborate churches, towering statues, insightful museums, and fine art galleries.
Auto Europe boasts an extensive rental car fleet and offers convenient pick-up locations across the city, including the Lyon-Saint Exupery Airport, Lyon Part Dieu Rail Station, Lyon Perrache Rail Station, and nearby Grenoble and Isere Airport. Begin by browsing our rates with the booking engine at the top of the page and book online or give us a call any time. Use our booking engine to start comparing rates in Lyon or give us a call today at 1-888-223-5555!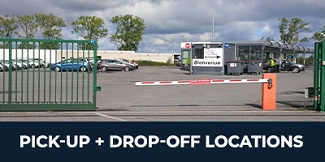 Lyon, FR car rental pick-up and drop-off
Let us know which of the Lyon, France, car rental sites you'd like to visit by utilizing our search engine to begin your search. In addition to Lyon Airport's fleet of autos, there are additional downtown sites. There are both Avis and National Rental Car facilities at the airport and around the city. With Auto Europe, clients may pick up and drop off their Lyon car rental in a variety of locations! Let us know if you don't see what you're searching for and we'll try our best to track it down.
1-888-223-5555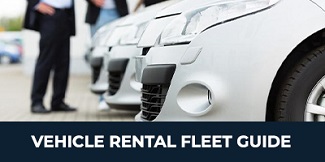 Lyon, FR car rental models
An ever-expanding selection of car rental models is available on Auto Europe's platform, as well as 24-hour customer support and pricing optimizations. Rates for Lyon vehicle rental models can be found on autoeurope.com, from Ford Edge SUVs to Chevy Impalas and Chrysler 300s. A Volkswagen Jetta or a Chrysler Pacifica 7-seater van for the family is not to be overlooked. In Lyon, you may rent a vehicle whether you're in France for business, leisure, or educational purposes.

Look through our varied car rental fleet!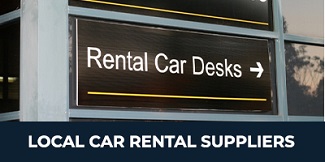 Lyon, FR car rental providers
On the Auto Europe website, Avis and National Rental Car prices in Lyon are updated in real-time. Online savings and 24/7 customer care may be yours for the taking with just three simple clicks. Your France car rental will be waiting for you as soon as you arrive at the airport with your identification, driver's license, and airline boarding pass. To learn more about the Lyon automobile rental companies we work with, click on the links below.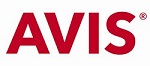 Please have a look at our car rental reviews from past satisfied customers!
Points of interest with a Lyon car rental
A Lyon rental car invites travelers to be spontaneous. Explore the byways of each district and discover unexpected treasures and little-known restaurants. As a World Heritage Site, Lyon offers plenty of opportunities to uncover local history through a variety of museums and landmarks. Old Lyon provides a fascinating glimpse of intricate architecture constructed during between the 15th and 17th centuries by German, Flemish, and Italian Merchants. Restored in the 1980s, Old Lyon now provides visitors with a charming cobblestone street populated by boutiques, shops and craftsmen. The narrow peninsula known as the Presqu'ile is the site of a number of bars and nightclubs, a popular destination with both visitors and locals, but for those that prefer a peaceful walk, Lyon is home to several city parks. If time permits, take a drive northeast to enjoy a day of sightseeing in Geneva. Touring the Rhone-Alpes region in a rental car from Auto Europe is the ideal way to explore this beautiful region. Visit our information page to learn more about driving in France.
| | | | |
| --- | --- | --- | --- |
| Driving Route | Distance (mi) | Distance (km) | Avg. Trip Time |
| Lyon to Paris | 289 MIs | 465 KMs | 4h 43 mins |
| Lyon to Bordeaux | 345 MIs | 555 KMs | 5h 25 mins |
| Lyon to Avignon | 142 MIs | 229 KMs | 2h 26 mins |
| Lyon to Marseille | 195 MIs | 314 KMs | 3h 5 mins |
| Lyon to Nice | 293 MIs | 471 KMs | 4h 30 mins |
Lyon car rental FAQ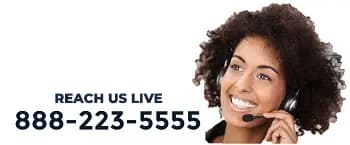 Is an international driving permit (IDP) needed to drive my rental in Lyon?
Travelers with a valid Canadian driver's license can pick-up a rental car in Lyon or anywhere in France and be on their way without needing an IDP. If you are driving into other European countries be sure to learn whether you need an IDP to drive in the country. Learn more!
If I rent a vehicle in Lyon am I allowed to drive it directly into neighboring countries?
As a direct consequence of insurance restrictions there may be limitations on driving specific cars to alternate countries, but the vast majority of car rentals can be driven any place in Western Europe with virtually no restrictions. Please verify upfront to be sure your traveling plans would be feasible using the motor vehicle you plan on renting. One way automobile rentals are typically authorized and available from most rental-car suppliers.
I've got rental car insurance from a third party, am I allowed to use that for my auto rental in Lyon?
Large credit card providers such as Visa, Amex, MasterCard and more will offer insurance plans for your rental car in Lyon. Auto Europe advises you to compare plans to find out what insurance coverage can be obtained for your rental car.