Car Rental St. Malo, France
The walled city of St. Malo is nestled in the heart of the Brittany region along the English Channel in northern France. As one of the top visited cities in the region, St. Malo nearly quadruples in size during the peek of the tourist season. Offering a variety of historical sights to explore and cultural activities to take part in, there is no better way to discover St. Malo then with a car rental from Auto Europe. Auto Europe offers several car rental locations in St. Malo along with an extensive car rental fleet to make it easy to find the perfect car and location to start your vacation.

Explore St. Malo by Rental Car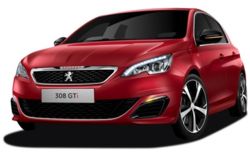 The possibilities are endless with a car rental in St. Malo from Auto Europe! A favorite among visitors is St. Malo's incredibly well preserved citadel, dating back to the middle ages this fortified portion of the city juts out into the blue waters of the Rance River and is connected to the mainland by a long concrete causeway. Once within the citadel's high wall you can spend hours exploring the 17th and 18th century buildings, lively pubs and unique shops. Outside the city walls you will find an array of warm sandy beaches providing the perfect backdrop for a mid-day picnic or a relaxing evening walk. If you have questions about driving in St. Malo, be sure to visit our driving information page for help.
Road Trip From St. Malo to Explore More of France in a Rental Car
| | | | |
| --- | --- | --- | --- |
| Driving Route | Distance (mi) | Distance (km) | Avg. Trip Time |
| St. Malo to Avignon | 640 MIs | 1,029 KMs | 9h 32 mins |
| St. Malo to Bordeaux | 329 MIs | 530 KMs | 5h 19 mins |
| St. Malo to Lyon | 501 MIs | 807 KMs | 7h 26 mins |
| St. Malo to Paris | 260 MIs | 418 KMs | 4h 8 mins |
| St. Malo to Marseille | 693 MIs | 1,115 KMs | 10h 17 mins |
| St. Malo to Nice | 790 MIs | 1,272 KMs | 11h 57 mins |
Rent a Car in St. Malo with Auto Europe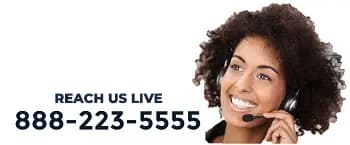 Rent a car in St. Malo and make your travel plans in advance with Auto Europe. We guarantee the best prices in the industry, so you never have to worry about finding a better deal! Auto Europe also offers 24-hour roadside assistance wherever your rental is located. If you have questions about the booking process be sure to visit the helpful frequently asked questions page online. Auto Europe staff is available over the telephone as well to answer questions or to book a rental. Call us toll free, at 1-888-223-5555.