Car Rental La Rochelle, France
One of the most unique cities in France, La Rochelle is home to some of the oldest and interesting cultural history in Europe. The city was founded around the tenth century, and is located on the western coast of France. La Rochelle played a major role during not only the Hundred Years War, but also the French Revolution, and World War Two. Although higher in altitude, the city experiences Mediterranean temperatures for most of the year. One of the largest man made structures in Europe connects the La Rochelle to the Isle of Rhe, an island roughly 2 miles off the coast.
Exploring France with a La Rochelle Car Rental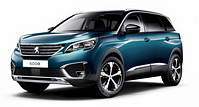 One of the great things about La Rochelle is it's proximity to so much diverse landscape. Take a rental car in La Rochelle inland to Poiters, or drive south to Bordeaux to tour some of the finest wine country in Europe. You may want to heat north to Nantes or Quimper, where you could catch a ferry to England. Wherever you want to travel, you won't soon forget a visit to La Rochelle with your rental car from Auto Europe.
Road Trip From La Rochelle to Explore More of France in a Rental Car
| | | | |
| --- | --- | --- | --- |
| Driving Route | Distance (mi) | Distance (km) | Avg. Trip Time |
| La Rochelle to Avignon | 466 MIs | 750 KMs | 6h 53 mins |
| La Rochelle to Bordeaux | 114 MIs | 184 KMs | 1h 55 mins |
| La Rochelle to Lyon | 381 MIs | 613 KMs | 6h 25 mins |
| La Rochelle to Paris | 293 MIs | 472 KMs | 4h 28 mins |
| La Rochelle to Marseille | 511 MIs | 823 KMs | 7h 34 mins |
| La Rochelle to Nice | 609 MIs | 980 KMs | 9h 5 mins |
Rental Car in La Rochelle with Auto Europe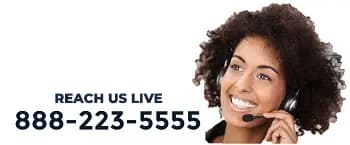 Why not explore more of France and take the vacation of your dreams with Auto Europe. We guarantee the best prices in the industry and also offer 24-hour roadside assistance wherever your rental is located. If you have any questions about the booking process, be sure to visit the listing for relevant rental car FAQs online. Auto Europe staff is available over the telephone to answer any questions or to book a rental. Call us toll free, at 1-888-223-5555. Don't delay, book your rental car in France today!