Car Rental Narbonne, France
Narbonne is a coastal city in Southern France with a rich heritage complimented by a Mediterranean climate. With over 5 kilometers of silver sands and 15 kilometers of seaside resorts that provide welcoming accommodations, you will have plenty of time to kick back and relax. The easiest way to experience Narbonne is by getting around with a rental car. As you drive into the city center you will immediately notice the array of ancient buildings and monumental cathedrals that tell a fascinating history. Ruled by the Gauls, conquered by the Romans, and developed by the French, the city was transformed into a seaport following the 16th century construction of the Canal de la Robine. Today, you will find a cityscape brimming with historical sites, quaint shops, an array of great restaurants and cafes, as well as numerous museums and art galleries that continue to teach visitors about the local history. One of the best ways to get around the city and the surrounding Languedoc-Roussillon region is by car. Auto Europe offers an extensive rental car fleet at numerous locations in Narbonne, so that you can take advantage of your vacation.


Discover France with a Narbonne Car Rental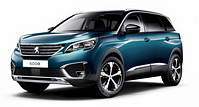 The Languedoc-Roussillon region is adorned with a dramatic landscape of gentle rolling hills and towering mountains. The region is recognized for being dominated by vineyards three times larger than the vineyards in Bordeaux, and has been one of the largest wine-producing centers for centuries. Expect to taste delicious wine with every exquisite meal while dining at restaurants in Narbonne. Downtown Narbonne hosts an indoor market throughout the week and is busiest on the weekends. Vendors are committed to selling fresh produce, artisanal delicacies, French-made products, and other edible treasures. There are a number of landmarks that are also worth visiting: the Narbone Cathedral looms over the city and can be seen from miles away. It is ornately decorated in Gothic-style architecture and remains one of the tallest cathedrals in France. Many visitors also visit the archaeological museum in the center of town for an in depth look into the unearthed discoveries within the area. It contains a large collection of prehistoric relics and artifacts, as well as a large array of mosaics, statues, furnishings, and coffins from latter centuries. The city is home to several other museums and art galleries dedicated to exhibiting local history and the influence of art. Visitors will be impressed to find that the cultural activities never run dry. While some parts of the city are pedestrian traffic only, a rental car gives you the freedom to tour the city at leisure and gives you the option venture into the surrounding region for a richer, more profound experience. Visit our driver information page to learn more about driving in Narbonne and the regions of France.
Road Trip From Narbonne to Explore More of France in a Rental Car
| | | | |
| --- | --- | --- | --- |
| Driving Route | Distance (mi) | Distance (km) | Avg. Trip Time |
| Narbonne to Avignon | 114 MIs | 183 KMs | 1h 57 mins |
| Narbonne to Bordeaux | 244 MIs | 393 KMs | 3h 44 mins |
| Narbonne to Lyon | 242 MIs | 390 KMs | 3h 42 mins |
| Narbonne to Paris | 489 MIs | 787 KMs | 7h 4 mins |
| Narbonne to Marseille | 159 MIs | 256 KMs | 2h 38 mins |
| Narbonne to Nice | 257 MIs | 413 KMs | 4h 2 mins |
Renting a Car in Narbonne with Auto Europe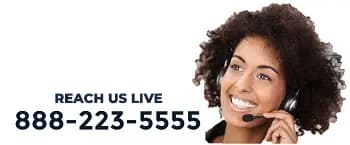 Whether you decided to remain within the city limits or take a trip to the beach for the day, a rental car provides immediate satisfaction while vacationing in Narbonne. Auto Europe wants you to get the most out of your vacation with our guaranteed low rates on rental cars commencing from a location of your choice. Our knowledgeable reservation agents are readily available to provide 24 hour assistance on rate and reservations. To learn more, visit our car rental FAQs or call our toll free number at 1-888-223-5555 to speak to a live representative.