Car Rental in Dijon, France
Dijon is sited southwest of Paris and north of Lyon near the borders of Germany and Switzerland in Eastern France. It is a city characterized by beautiful architecture, romantic restaurants, and a relaxed atmosphere. The cityscape is composed of timber-framed edifices, Gothic cathedrals, and Renaissance landmarks that are occupied by a variety of different business from boutiques to cafés with sidewalk terraces. The city hosts the yearly International Gastronomic Fair every autumn to celebrate fine wine and great food prepared by amateur and professional chefs. It attracts visitors from around the world with a variety of French-made products, fine wines, and artisanal delicacies. One of the best ways to get around easily and conveniently is touring the cityscape and surrounding area by car. Auto Europe can arrange a rental car for pick up at a multiple locations throughout the city.

Discover Dijon with a Rental Car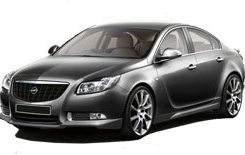 Dijon is most famously known for the production of a delicious entrée and sandwich condiment: Dijon Mustard. Although different companies around the world today produce Dijon-style mustard today, several shops in the city continue to sell the locally made artisanal delicacy. The downtown area of Dijon exudes a relaxed, charming atmosphere characterized by quaint landmarks, dotted parks, and narrow cobble stone streets. A vibrant night life is attributed to a number of universities and museums, which attract tourists from around the globe. You will find a variety of interesting activities, from visiting historical sites to dining at exquisite restaurants, and still have time to explore the surrounding region for a richer travel experience. A rental car is a sensible alternative to public transportation and gives you the freedom to see places of interest. Visit our driver information page to learn more about driving in France.
Road Trip From Dijon to Explore More of France in a Rental Car
| | | | |
| --- | --- | --- | --- |
| Driving Route | Distance (mi) | Distance (km) | Avg. Trip Time |
| Dijon to Avignon | 260 MIs | 418 KMs | 3h 53 mins |
| Dijon to Bordeaux | 417 MIs | 671 KMs | 6h 33 mins |
| Dijon to Lyon | 121 MIs | 195 KMs | 1h 52 mins |
| Dijon to Paris | 196 MIs | 315 KMs | 3h 3 mins |
| Dijon to Marseille | 313 MIs | 504 KMs | 4h 34 mins |
| Dijon to Nice | 411 MIs | 661 KMs | 6h 2 mins |
Renting a Car in Dijon with Auto Europe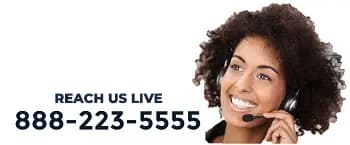 Auto Europe wants you to get the most out of you vacation with a rental car. Our guaranteed low rates and knowledgeable reservation agents make us your number one source for car rentals around the world. To learn more about renting a car in France, visit our rental car FAQs or call our 24 hour toll free number at 1-888-223-5555.