Car Rental Lourdes, France
The French city of Lourdes is situated at the foothills of the Pyrenees Mountains that run along the boarder of France and Spain. With a car rental from Auto Europe and Lourdes convenient location will provide you the perfect opportunity to discover all of the exciting things southern France has to offer! Auto Europe offers several car rental locations in Lourdes along with an extensive car rental fleet to make it easy to find the perfect car and location to start your vacation in France.

Explore More with a Lourdes Car Rental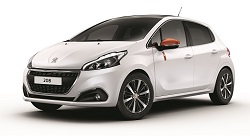 Lourdes is in close proximity of the France-Spain boarder making it easy to popover the boarder to explore the delightful cities of San Sebastian, Pampalona and Bilbao. If you would rather stay on the French side of the boarder make your way to the beautiful cities of Pau and Toulouse, as they are both within driving distance of Lourdes. If you have questions about driving in Lourdes, be sure to visit our driving information page for help.

What to do in the Lourdes, France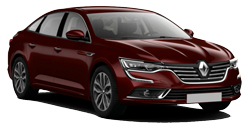 Traveling to Lourdes by religious pilgrims is a regular occurrence; however, the secular traveler may overlook this French town. The fact is, you don't have to believe in the story of the Marian apparition or even be religious to enjoy some time in Lourdes. One of the best ways to venture out and explore the area is by renting a car. This gives you the freedom to go and do as you please, on your own schedule.
Lourdes is located close to Spain but separated from this area by the Pyrenees mountain chain. If you love adventure and want to enjoy some of the amazing views of the area, it may be a good idea to drive to the mountains and enjoy a day hiking up them. There are three summits in the nearby area, with the lazier traveler having the option to take the funicular to Grand Jer.
One of the biggest draws is the Sanctuary. This is not just a journey for the religious pilgrims, the Byzantine Ukrainian Church and Rosary Basilica offer a unique look into the history and culture of the religion as well as the entire country.
You can also visit the 8th-century fort, which was used by Charlemagne or stroll by the Gave de Pau River. You can drive along the coast for a while, or get out and people watch for an afternoon.
If you want to avoid driving in the rain during your visit to Lourdes, it is a good idea to avoid going in May. It is also quite cold in December, which is why the summer is the ideal time for a visit.
Road Trip From Lourdes to Explore More of France in a Rental Car
| | | | |
| --- | --- | --- | --- |
| Driving Route | Distance (mi) | Distance (km) | Avg. Trip Time |
| Lourdes to Avignon | 310 MIs | 499 KMs | 4h 43 mins |
| Lourdes to Bordeaux | 156 MIs | 251 KMs | 2h 33 mins |
| Lourdes to Lyon | 439 MIs | 706 KMs | 6h 31 mins |
| Lourdes to Paris | 514 MIs | 828 KMs | 7h 45 mins |
| Lourdes to Marseille | 355 MIs | 572 KMs | 5h 24 mins |
| Lourdes to Nice | 453 MIs | 729 KMs | 7h 00 mins |
Rent a Car in Lourdes with Auto Europe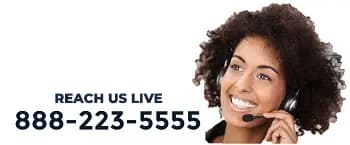 Rent a car in Lourdes with Auto Europe and save. We guarantee the best prices in the industry, so you never have to worry about finding a better deal! Auto Europe also offers 24-hour roadside assistance wherever your rental is located. If you have questions about the booking process be sure to visit the helpful frequently asked questions page online. Auto Europe staff is available over the telephone as well to answer questions or to book a rental. Call us toll free, at 1-888-223-5555.