Car Rental Auch, France
Renting a car is a prerequisite for visiting the ancient city of Auch. Located an hour west of Toulouse in the serene countryside, Auch offers an incredible glimpse of medieval history and insight into France's heritage. The city has been unaffected by Europe's tumultuous history, as monuments and buildings continue to remain intact and unaltered. Auch is breathtaking, and Auto Europe can help you get there. Visit our information page about driving in Auch.

Tour Auch with a Rental Car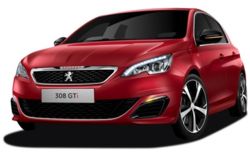 Aside from exquisite cuisine in a tranquil setting, the history alone is enough reason to venture to Auch. Renting a car is the most accessible and convenient way to tour Auch and the surrounding area. While in Auch, be sure to visit the magnificent St. Mary's Cathedral and the enchanting Tower of Armagnac to gain a better understanding of France's rich history. To see more of Auch during your vacation, Auto Europe can assist you with renting a vehicle with our extensive rental car fleet and competitive prices.

What to do in Auch, France
The historic city of Auch is not lacking when it comes to things to do and see. You can make the most of your time in this amazing city by renting a car. Not only will you have complete freedom to go where you want, you won't have to worry about spending time at attractions that don't really interest you.
Once you have picked up your rental car, you can visit the monumental steps that run between the upper and lower town, visit the Tour d'Armagnac, the Cathedral of Sainte Marie, which is a UNESCO World Heritage Site, and explore the narrow streets all around the cathedral square.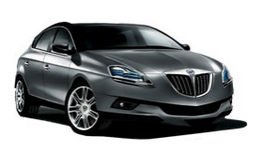 If you want to visit some ancient villages located just outside of the main part of town, you can drive just 15 minutes in the direction of Mont de Marsan, following the D943 until you reach Marciac. This takes you along the Route des Bastides et des Castelnaux and leads into the villages of Barran, Bassoues, and Montesquiou. The road you will follow runs between valleys, offering amazing views of the Pyrenees when the weather is good.
You may also want to take some time to visit the Chateau de Lavardens, which was built for a Henry IV comrade in arms. One of the most amazing features of this chateau is the terracotta and two color stone pavement. Inside, you will find a number of exhibits you can spend an afternoon looking at. Using a rental car to travel through Auch will allow you to explore a number of exciting places, you may otherwise miss.
Road Trip From Auch to Explore More of France in a Rental Car
| | | | |
| --- | --- | --- | --- |
| Driving Route | Distance (mi) | Distance (km) | Avg. Trip Time |
| Auch to Avignon | 257 MIs | 413 KMs | 4h 10 mins |
| Auch to Bordeaux | 122 MIs | 196 KMs | 2h 26 mins |
| Auch to Lyon | 385 MIs | 620 KMs | 5h 51 mins |
| Auch to Paris | 447 MIs | 720 KMs | 6h 52 mins |
| Auch to Marseille | 302 MIs | 486 KMs | 4h 46 mins |
| Auch to Nice | 400 MIs | 643 KMs | 6h 10 mins |
Renting a Car in Auch with Auto Europe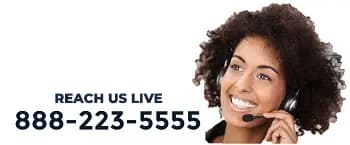 Auto Europe strives to meet customer satisfaction by providing unbeatable rates and service in the car rental industry. For more information about renting a car in Auch, please review our car rental FAQs or call Auto Europe's toll free number at 1-888-223-5555.