Car Rental Caen, France
Caen is small city located in the Normandy region of Northern France with direct routes to Rouen, Cherbourg, Rennes, and Paris. It is a city marked by a mild climate that lures visitors with its historic downtown, gastronomic delicacies, and relaxed atmosphere. Immediate access to the coast and surrounding national parks provides visitors with endless opportunities for outdoor adventures from swimming in the English Channel to hiking trails in the serene countryside. One of the most interesting aspects of the city is its involvement in the Battle of Normandy. Many travel far and wide to the shores of Normandy for a more detailed understanding of the notorious World Word II invasion. The D-Day Museum is a short distance north of the city and provides an intimate understanding of the war. Whether you prefer to kick back and relax in town or traverse the surrounding landscape, getting around easily and conveniently is possible with a rental car. Auto Europe offers a large rental car fleet for pick up at a number of downtown and airport locations.
Tour Caen with a Rental Car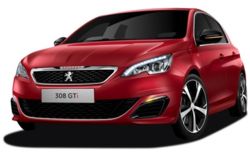 Explore the ornate city center of Caen and revel in the beauty of fine galleries and historical museums. Discover a city brimming with monumental landmarks and enjoy a relaxing afternoon rest at a café terrace. You will find plenty of opportunity to enjoy your vacation in the downtown area. But don't let your journey end there! Set out across the Normandy region with a rental car for a richer, more diverse travel experience. Visit the D-Day museum to commemorate those fallen during the invasion of Normandy or take a drive along the coast for breathtaking views of the endless ocean. No matter where you begin your journey, be sure to begin with a rental car. Visit our driver information page to learn more about driving in France.
Renting a Car in Caen with Auto Europe
Auto Europe strives to provide unbeatable rates and service with our price match department and knowledgeable reservation agents. To learn more about renting a car in Caen, visit our rental car FAQs or call our toll free number at 1-888-223-5555.