Car Rental Aix En Provence, France
A rental car in Aix en Provence, France allows you to conveniently explore the ornate fountains and cozy restaurants in this classic French town. Settled by the Romans and dotted with medieval landmarks, the city is rich with elaborate architecture, complimented by a Mediterranean climate that is best explored by car. The close proximity to the coast in the east and St. Victoire Mountain in the west provides visitors with numerous opportunities to enjoy outdoor recreation, but if you prefer to stay within the city limits an Aix En Provence car rental invites you to explore France in comfort. Auto Europe understands the value of spontaneity and we want you to get the most out of your vacation with the flexibility of an affordable rental car. We offer an extensive fleet of vehicles at the lowest available rates. Pick up yours at a convenient location in Aix En Provence.



Tour France with an Aix En Provence Rental Car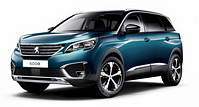 Touring the city and surrounding area by car provides visitors with an incredible travel experience. The downtown area is laden with great restaurants, cafes, bars, and bakeries dedicated to serving exquisite cuisine, fine wine, hardy beer, and rich pastries. Aix En Provence hosts weekly markets for vendors to sell local produce, artisanal cheeses, fresh flowers, and French-made goods. Local landmarks are open to the public and offer insight into the city's rich history and heritage. There are two annual music festivals that take place in June and July. The Festival d'Aix-en-Provence is an opera festival held at various theaters throughout the town and the Musique dans la Rue promotes classical, jazz, and popular music at a number of venues across town. Visitors find the city to be alive with cultural activities and exciting events, making it the ideal destination for your French getaway. Navigating the city and surrounding region by car offers visitors a chance to maximize their vacation by avoiding the crowds and rigid schedule of public transportation. When you're ready to start planning your trip, visit our information page to learn more about driving in France.
Road Trip From Aix en Provence to Explore More of France in a Rental Car
| | | | |
| --- | --- | --- | --- |
| Driving Route | Distance (mi) | Distance (km) | Avg. Trip Time |
| Aix en Provence to Avignon | 55 MIs | 89 KMs | 1h 13 mins |
| Aix en Provence to Bordeaux | 391 MIs | 629 KMs | 5h 56 mins |
| Aix en Provence to Lyon | 185 MIs | 298 KMs | 2h 58 mins |
| Aix en Provence to Paris | 472 MIs | 759 KMs | 7h 1 mins |
| Aix en Provence to Marseille | 20 MIs | 32 KMs | 0h 45 mins |
| Aix en Provence to Nice | 111 MIs | 179 KMs | 2h 5 mins |
Why Rent a Car in Aix En Provence, France with Auto Europe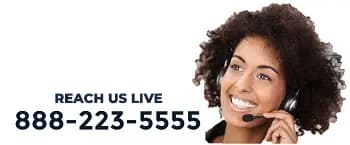 A rental car is an easy and convenient alternative to public transportation and offers travelers the freedom to discover during your vacation. With our guaranteed low rates and professional reservation agents, Auto Europe can arrange a rental vehicle for pick up at a location of your choice. Rent a car in Aix En Provence by booking online or call Auto Europe toll-free, 24/7 at 1-888-223-5555 to speak with a live representative.