Car Rental at Mulhouse Rail Station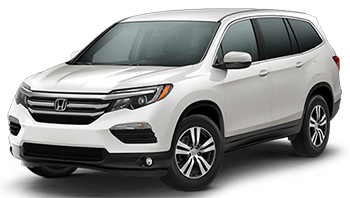 If you are heading to Mulhouse, it is a must that you call Auto Europe to book a car rental at Mulhouse Rail Station at once. Although public transportation in France does exist, it limits the things that you can see and do and doesn't provide the freedom that is needed to enjoy the city to the fullest. With a car rental in Mulhouse, you'll have access to a car 24 hours a day so that you can do what you want, when you want. Mulhouse Rail Station is the main rail station located in Mulhouse. The train station provides service to a number of destinations, including Lyon, Nice, the city of Paris, Zurich and many others.
Rental Car Suppliers Near Mulhouse Station
Over the past 60+ years Auto Europe partners with some of the most trusted rental car suppliers such as Budget and Europcar to provide our customers with convenient pick-up and drop-off locations near Mulhouse Station. Below you will find the contact information of these suppliers.
Europcar Mulhouse Central Station


10 Avenue du Général Leclerc

,


Mulhouse

,

France

68100




+33 3 89 61 7319

Europcar Hours:
Mon - Fri: 9AM-1PM & 3PM-6PM
Sat & Sun: Closed
Picking Up a Rental Car at Mulhouse Train Station
If you want to enjoy all that is offered in the area, a rental car at Mulhouse Train Station is necessary. There are plenty of attractions that you can enjoy, but only when you have the freedom the rental car brings your way. The town square is an area that you must visit. It is rich in history and has a number of attractions which include St. Stephen's Church, hotel de Ville and the Place de la Reunion. The actual town hall building is known as the Rothus. It was constructed in 1553 and is most noted for its trompe l'oeil paintings. Be sure that you visit the Nessel Tower and the Devil's Tower. These two towers are medieval palace remnants that still remain after the rest of the structure was destroyed in 1262.
Hotels Near Mulhouse Rail Station
Auto Europe provides a variety of premium travel services, including France luxury car rentals and great deals on hotels near Mulhouse Train Station. When you trust Auto Europe to handle your hotel needs, you can ensure that you get the hotel of your choice at the lowest possible rate. There are numerous hotels available in Mulhouse. Some of the most popular include Mercure Mulhouse Center, Citotel Musee Gare, Inter Hotel Salvator, ResideHotel Mulhouse Center and many others. No matter what you are looking for in your hotel, you can certainly find something that will appease your needs.

Contact Information for Mulhouse Rail Station
Mulhouse Rail Station




10 Avenue du Général Leclerc,




Mulhouse

,

France

68100



Telephone:

+33 892 35 35 35



Latitude:

47.7420


Longitude:

7.34209



General Information:

Mulhouse is also known as Gare de Mulhouse and locally as " Gare Centrale". It is the main railway station in the city of Mulhouse,France. Discover the world's biggest car collection open to the public and hosted by the National museum of automobile collection. French Manchester or city with a hundred chimneys are the nicknames of the city of Mulhouse. Tour the vast landscapes and cultural sites that Mulhouse has to offer to you.