Car Rental Thunder Bay, Ontario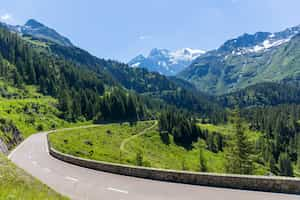 Thunder Bay is a city located in the Thunder Bay District, Ontario, Canada. It is the most populous municipality in northwestern Ontario and the second most populous municipality (after Greater Sudbury) in northern Ontario; Its population is 107,909 according to the 2016 Canada Census, located on Lake Superior, the Thunder Bay metropolitan census area has a population of 121,621 and consists of the city of Thunder Bay, the municipalities of Oliver Paipoonge and Neebing, the municipalities of Shuniah, Conmee, O'Connor and Gillies, and the Fort William First Nation.
European settlement in the region began in the late 17th century with a French fur trading post on the Kaministiquia River banks. It became a major transportation hub with its port forming an important link in shipping grains and other products from western Canada, through the Great Lakes and the St. Lawrence Seaway, to the east coast. Forestry and manufacturing played an important role in the city's economy. They have declined in recent years but have been replaced by a "knowledge economy" based on medical research and education. Thunder Bay is the site of the Thunder Bay Regional Health Research Institute. Wherever you may be in Thunder Bay, we have a convenient location for your car rental.
---
Planning your car rental in Thunder Bay with Auto Europe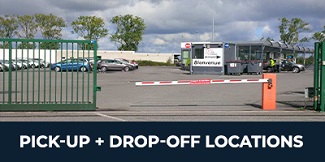 Where to pick-up your rental car?
Auto Europe has been working since 1954 to provide the best service in the rental market through the excellent bilateral relationship we have with each of our suppliers worldwide and especially throughout the city of Thunder Bay in Ontario, so that if you can always have the best prices with the excellence and punctuality that characterizes the world leader in car rental. You can pick up or drop off your rental in many city locations.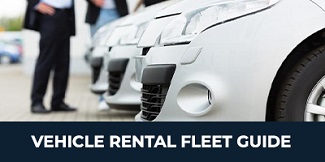 What type of vehicle do you need?
Being a client of Auto Europe, you can enjoy a 30% discount on all our prices in an unbeatable way by any of our closest competition. Not only do you have the best price on the internet, but you can also compare all the prices of each of the providers found in Thunder Bay in the province of Ontario, counting the rental rates for a luxury car, truck, or motorhome. That is why we are always innovating so that your experience when renting a car is as smooth as possible, with chauffeur services or other important accessories for your trip.
Look at our entire rental fleet in Canada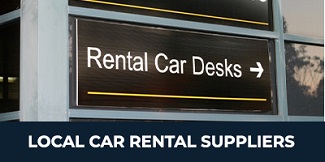 What supplier is best for your trip?
Throughout Thunder Bay's city in Ontario's province, Auto Europe maintains relationships with renowned suppliers so that you can always have the excellence and professionalism that only we can provide. Throughout the city, you can count on providers such as Budget, Avis, Hertz, Dollar, and many others so that you always have the best option. You have to start comparing prices at the top of this page.
Click on the logos below to learn more about our top suppliers in Thunder Bay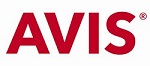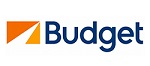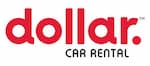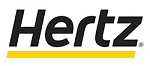 Find reviews for car rentals in Thunder Bay from our past customers.
Thunder Bay Car Rental Travel Inspiration
The city of Thunder Bay was declared the "Cultural Capital of Canada" in 2003. Throughout the city, cultural centers represent the diverse population, such as the Finnish Labor Temple, Scandinavia House, the Italian Cultural Center, the Polish Legion, and a wide variety of others. Shags, a shower and bachelor party combo to celebrate a couple's engagement, and Persians, a cinnamon bun with pink frosting, originated in town. Thunder Bay is serviced by the Thunder Bay Public Library, which has four branches. Events in town include Thunder Pride, an LGBT pride parade that has been going on since 2010, and the annual Canadian Thunder Bay Lakehead Expo.
| Travel Tips | Travel Inspiration |
| --- | --- |
| | |
See More with a Rental Car in Thunder Bay
Thunder Bay's proximity to the Boreal Forest's wild wilderness and the hills and mountains of the Canadian Shield allow its residents to enjoy very active lifestyles. The city has hosted several major sporting events, including the Canadian Summer Games in 1981, the World Nordic Ski Championships in 1995, the Continental Curling Cup in 2003, and the World Youth Baseball Championships in 2010 and 2017.
| | | | |
| --- | --- | --- | --- |
| Driving Route | Distance (mi) | Distance (km) | Avg. Trip Time |
| Thunder Bay to Toronto | 868 MIs | 1.398 KMs | 14h 50 mins |
| Thunder Bay to Ottawa | 908 MIs | 1.462 KMs | 15h 48 mins |
| Thunder Bay to Hamilton | 894 MIs | 1.439 KMs | 15h 06 mins |
| Thunder Bay to Kitchener | 904 MIs | 1.456 KMs | 15h 18 mins |
| Thunder Bay to Niagara Falls | 931 MIs | 1.499 KMs | 15h 34 mins |
---
Common Questions About Renting a Car in Thunder Bay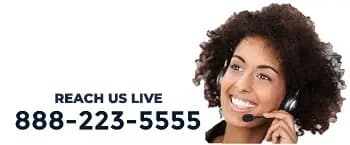 How much do rental cars cost in Thunder Bay?
Both Auto Europe and any company cannot guarantee the exact price before certain important factors during your rentals, such as the day, car class, and location. However, we can guarantee that our prices contain a 30% discount that you will not find on another website. That is why when it comes to renting a car in Thunder Bay in the province of Ontario, we only invite you to compare the prices at the top of our page.
How old do you have to be to rent a car in Thunder Bay?
To rent a car in Thunder Bay's city in the province of Ontario, you must be at least 21 years old and have a driver's license with at least one year of experience. For drivers between the ages of 21 and 24, additional young driver fees may apply. Fees vary by provider and are paid locally. Age restrictions are also established for drivers over 65 years of age.
What is the cancellation policy for Auto Europe in Thunder Bay?
All car rental cancellations made with more than 48 hours notice benefit from a full refund. A $ 75 will be applied to cancel a car rental in Thunder Bay in Ontario's province, made less than 48 hours in advance. Finally, all reservations canceled after your designated pick-up time are non-refundable, as well as all cancellations must be processed by Auto Europe and not the Thunder Bay car rental provider.
Find more answers to your Canada car rental questions with Auto Europe today!