Car Rental Embrun, Ontario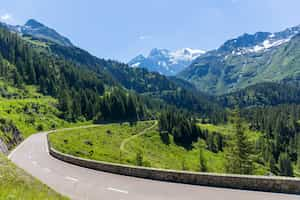 Embrun is a community in the Canadian province of Ontario in the Eastern Ontario region. Embrun is also part of the National Capital Region. Embrun is part of the larger Russell Township in Prescott and Russell United Counties. In 2011 (the most recent census year), the Embrun urban area had a total population of 6,380. Still, if the surrounding agricultural areas closely linked to the community are included, the population figure increases to 8,669. This makes Embrun the largest community in Russell Township.
Embrun has grown rapidly in recent years. Between 2001 and 2006, the Embrun urban area population increased by 26.6%, higher than any other community in the 613 area code and the eighth highest in Ontario. Between 2006 and 2011, its growth was slower, but still more than double the provincial average, growing at 12.8%, which was the sixth-fastest in the 613 area code and the 25th fastest in Ontario. Wherever you may be in Embrun, we have a convenient location for your Ontario rental car.
---
Planning your car rental in Embrun with Auto Europe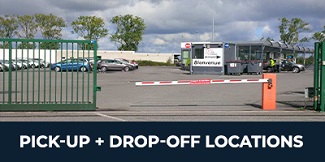 Where to pick-up your rental car?
Auto Europe has been working since 1954 to provide the best service in the rental market through the excellent bilateral relationship we have with each of our suppliers worldwide and especially throughout the city of Embrun in Ontario, so that if you can always have the best prices with the excellence and punctuality that characterizes the world leader in car rental. You can pick up or drop off your rental in many city locations.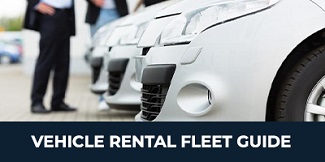 What type of vehicle do you need?
Being a client of Auto Europe, you can enjoy a 30% discount on all our prices in an unbeatable way by any of our closest competition. Not only do you have the best price on the internet, but you can also compare all the prices of each of the providers found in Embrun in the province of Ontario, counting the rental rates for a luxury car, truck, or motorhome. That is why we are always innovating so that your experience when renting a car is as smooth as possible, with chauffeur services or other important accessories for your trip.
Look at our entire rental fleet in Canada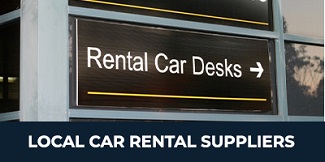 What supplier is best for your trip?
Throughout Embrun's city in Ontario's province, Auto Europe maintains relationships with renowned suppliers so that you can always have the excellence and professionalism that only we can provide. Throughout the city, you can count on providers such as Budget, Avis, Hertz, Dollar, and many others so that you always have the best option. You have to start comparing prices at the top of this page.
Click on the logos below to learn more about our top suppliers in Embrun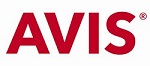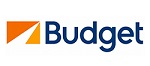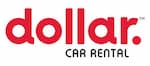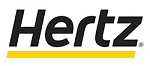 Find reviews for car rentals in Embrun from our past customers.
Embrun Car Rental Travel Inspiration
Embrun is part of the Glengarry-Prescott-Russell constituency for both federal and provincial elections. Traditionally, this seat is a liberal stronghold in both governments. However, this is beginning to change as the Conservatives gain support in the area. At the federal level, the leadership was liberal for many decades until 2006, when it was taken over by the conservative candidate Pierre Lemieux. Lemieux's support has been gradually increasing, and in 2011 he won reelection by more than 10,000 votes.
| Travel Tips | Travel Inspiration |
| --- | --- |
| | |
See More with a Rental Car in Embrun
Embrun has a continental climate with cold winters, humid summers, and short autumns and springs. Summers in Embrun usually last around 5 months, and winters last around 4 to 4 and a half months. Fall and spring are shorter. The year's first snowfalls generally occur in mid to late November, but the snow does not cover the ground until December. Before that, the snow usually melts as soon as it hits the ground.
| | | | |
| --- | --- | --- | --- |
| Driving Route | Distance (mi) | Distance (km) | Avg. Trip Time |
| Embrun to Toronto | 271 MIs | 438 KMs | 4h 18 mins |
| Embrun to Ottawa | 27 MIs | 44 KMs | 0h 33 mins |
| Embrun to Hamilton | 313 MIs | 505 KMs | 4h 51 mins |
| Embrun to Kitchener | 329 MIs | 530 KMs | 5h 08 mins |
| Embrun to Niagara Falls | 350 MIs | 564 KMs | 5h 22 mins |
---
Common Questions About Renting a Car in Embrun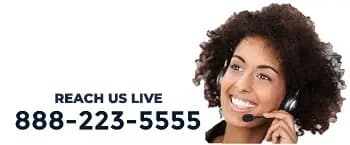 How much do rental cars cost in Embrun?
Both Auto Europe and any company cannot guarantee the exact price before certain important factors during your rentals, such as the day, car class, and location. However, we can guarantee that our prices contain a 30% discount that you will not find on another website. That is why when it comes to renting a car in Embrun in the province of Ontario, we only invite you to compare the prices at the top of our page.
How old do you have to be to rent a car in Embrun?
To rent a car in Embrun's city in the province of Ontario, you must be at least 21 years old and have a driver's license with at least one year of experience. For drivers between the ages of 21 and 24, additional young driver fees may apply. Fees vary by provider and are paid locally. Age restrictions are also established for drivers over 65 years of age.
What is the cancellation policy for Auto Europe in Embrun?
All car rental cancellations made with more than 48 hours notice benefit from a full refund. A $ 75 will be applied to cancel a car rental in Embrun in Ontario's province, made less than 48 hours in advance. Finally, all reservations canceled after your designated pick-up time are non-refundable, as well as all cancellations must be processed by Auto Europe and not the Embrun car rental provider.
Find more answers to your Canada car rental questions with Auto Europe today!