Car Rental Barrie, Ontario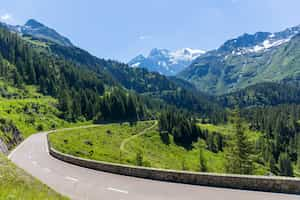 Barrie is a city and regional center located in central Ontario, Canada, located on Kempenfelt Bay's shores, the western arm of Lake Simcoe. The city is geographically located within Simcoe County. However, it is a politically independent single-tier municipality. It lies within the historically important Huronia region of Central Ontario and is part of the Greater Golden Horseshoe, a densely populated and industrialized sub-region of Ontario. As of the 2016 census, the city's population was 141,434, making it the 34th largest in Canada in terms of population proper. The Barrie Census Metropolitan Area (CMA), as of the same census, had a population of 197,059 residents, making it the 21st largest CMA in Canada.

The city has seen significant growth in recent decades due to its emergence as a bedroom community for Toronto. Home affordability and a strong job market may help appease a Toronto buyer with Barrie. GO Transit offers daily service to and from the greater Toronto area from two city stations. Barrie is located 85 kilometers (53 miles) north of Toronto, 355 kilometers (221 miles) northeast of Detroit, and 335 kilometers (208 miles) west of Ottawa. This represents the historically advantageous and highly centralized city situation, which facilitates access to the main centers and airports in the region. Wherever you may be, we have a convenient location for your car rental in Barrie.
---
Planning your car rental in Barrie with Auto Europe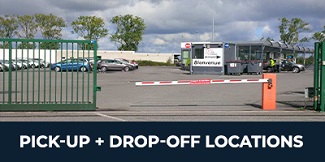 Where to pick-up your rental car?
Auto Europe has been working since 1954 to provide the best service in the rental market through the excellent bilateral relationship we have with each of our suppliers worldwide and especially throughout the city of Barrie in Ontario, so that if you can always have the best prices with the excellence and punctuality that characterizes the world leader in car rental. You can pick up or drop off your rental in many city locations.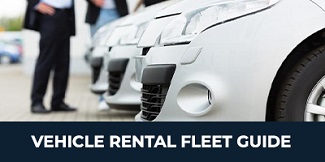 What type of vehicle do you need?
Being a client of Auto Europe, you can enjoy a 30% discount on all our prices in an unbeatable way by any of our closest competition. Not only do you have the best price on the internet, but you can also compare all the prices of each of the providers found in Barrie in the province of Ontario, counting the rental rates for a luxury car, truck, or motorhome. That is why we are always innovating so that your experience when renting a car is as smooth as possible, with chauffeur services or other important accessories for your trip.
Look at our entire rental fleet in Canada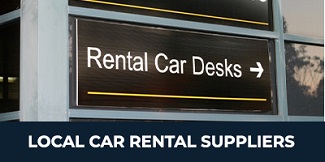 What supplier is best for your trip?
Throughout Barrie's city in Ontario's province, Auto Europe maintains relationships with renowned suppliers so that you can always have the excellence and professionalism that only we can provide. Throughout the city, you can count on providers such as Budget, Avis, Hertz, Dollar, and many others so that you always have the best option. You have to start comparing prices at the top of this page.
Click on the logos below to learn more about our top suppliers in Barrie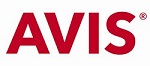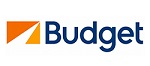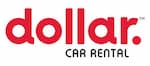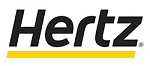 Find reviews for car rentals in Barrie from our past customers.
Barrie Car Rental Travel Inspiration
Tourism plays an important role in the local economy. Barrie's historic downtown and boardwalk are at the heart of its tourism industry. Downtown Barrie is home to many old buildings maintained over the years or given new facades that exemplify their historical significance. Many specialty shops, boutiques, pubs, and restaurants are located in downtown Barrie, especially on Dunlop Street East. Downtown Barrie is becoming known for its fashion boutiques, local art, live theater, independent music, and nightlife scenes. Additionally, downtown Barrie is home to numerous annual festivals and events such as The Barrie Waterfront Festival, Barrielicious, Winterfest, Celebrate Barrie, Ecofest, Jazz & Blues Festival, Promenade Days, Ribfest and Craft Beer Show, Caribfest, Lawnchair Luminata, Kempenfest, The New Music Festival, the Barrie Film Festival, the Santa Claus Parade and the New Years Countdown.
| Travel Tips | Travel Inspiration |
| --- | --- |
| | |
See More with a Rental Car in Barrie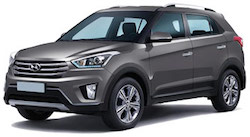 The Barrie area was first settled during the War of 1812 as a key supply depot for the British forces. 20 years later, it would be named after Sir Robert Barrie, who frequently commanded forces in the region. The 1980s and 1990s would be a period of immense growth for Barrie, and the population tripled in the span of twenty-five years. In 1981, the city had a population of 38,423; in 2006, Barrie had 128,430 residents living within the city limits. Barrie's continued success would be marked by the development of high-rise condominiums along Kempenfelt Bay, instigating something of a downtown renaissance. The city's large investment in its waterfront services would culminate in Barrie becoming a premier tourist destination. With several nearby ski resorts and a picturesque boardwalk, Barrie is known for its tourism and as the 'Gateway to Cabin Country.' The city's economy is diverse, with education, healthcare, information technology, and manufacturing in all sectors predominant. The Royal Victoria Regional Health Center is Barrie's largest employer, with nearly 3,000 workers. Retail in the city has also flourished in recent decades, bolstered by the completion of Park Place in 2008. Barrie experiences cold, snowy winters with an average low temperature in January of -12.4 ° C (9.7 ° F ). Summers are hot and humid, with an average maximum temperature in July of 26.3 ° C (79.3 ° F).
| | | | |
| --- | --- | --- | --- |
| Driving Route | Distance (mi) | Distance (km) | Avg. Trip Time |
| Barrie to Toronto | 71 MIs | 115 KMs | 1h 15 mins |
| Barrie to Ottawa | 256 MIs | 412 KMs | 4h 55 mins |
| Barrie to Hamilton | 94 MIs | 152 KMs | 1h 30 mins |
| Barrie to Kitchener | 105 MIs | 169 KMs | 1h 47 mins |
| Barrie to Niagara Falls | 131 MIs | 212 KMs | 2h 02 mins |
---
Common Questions About Renting a Car in Barrie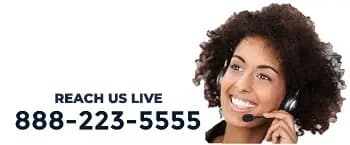 How much do rental cars cost in Barrie?
Both Auto Europe and any company cannot guarantee the exact price before certain important factors during your rentals, such as the day, car class, and location. However, we can guarantee that our prices contain a 30% discount that you will not find on another website. That is why when it comes to renting a car in Barrie in the province of Ontario, we only invite you to compare the prices at the top of our page.
How old do you have to be to rent a car in Barrie?
To rent a car in Barrie's city in the province of Ontario, you must be at least 21 years old and have a driver's license with at least one year of experience. For drivers between the ages of 21 and 24, additional young driver fees may apply. Fees vary by provider and are paid locally. Age restrictions are also established for drivers over 65 years of age.
What is the cancellation policy for Auto Europe in Barrie?
All car rental cancellations made with more than 48 hours notice benefit from a full refund. A $ 75 will be applied to cancel a car rental in Barrie in Ontario's province, made less than 48 hours in advance. Finally, all reservations canceled after your designated pick-up time are non-refundable, as well as all cancellations must be processed by Auto Europe and not the Barrie car rental provider.
Find more answers to your Canada car rental questions with Auto Europe today!