Car Rental Kingston, Ontario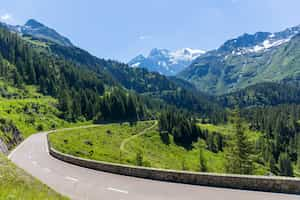 Kingston is a city in eastern Ontario. It is at the eastern end of Lake Ontario, at the beginning of the St. Lawrence River, and at the mouth of the Cataraqui River (southern end of the Rideau Canal). The city is halfway between Toronto and Montreal, Quebec. The Thousand Islands tourist region is close to the east. Kingston is nicknamed "Limestone City" due to the many heritage buildings constructed from local limestone. Increasing European exploration in the 17th century, and the desire of Europeans to establish a presence close to the local native occupiers to control trade, led to the founding of a French trading post and a military fort at a site known as "Cataraqui "(usually pronounced" Kah-tah-ROCK-way ") in 1673. This outpost called Fort Cataraqui, and later Fort Frontenac, became a focus of settlement. From 1760, the site of Kingston, Ontario, was an ineffective British possession. Cataraqui would be renamed Kingston after the British took possession of the fort and the Loyalists began to settle in the region in the 1780s.
Kingston was named the first capital of the United Province of Canada on February 10, 1841. Although its time as a capital city was brief (ending in 1844), the community has remained a major military installation. Kingston was the county seat of Frontenac until 1998. Kingston is now a separate municipality from Frontenac County. Wherever you may be in Kingston, we have a convenient location for your car rental.
---
Planning your car rental in Kingston with Auto Europe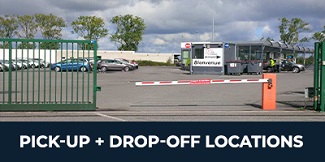 Where to pick-up your rental car?
Auto Europe has been working since 1954 to provide the best service in the rental market through the excellent bilateral relationship we have with each of our suppliers worldwide and especially throughout the city of Kingston in Ontario, so that if you can always have the best prices with the excellence and punctuality that characterizes the world leader in car rental. You can pick up or drop off your rental in many city locations.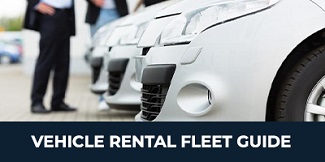 What type of vehicle do you need?
Being a client of Auto Europe, you can enjoy a 30% discount on all our prices in an unbeatable way by any of our closest competition. Not only do you have the best price on the internet, but you can also compare all the prices of each of the providers found in Kingston in the province of Ontario, counting the rental rates for a luxury car, truck, or motorhome. That is why we are always innovating so that your experience when renting a car is as smooth as possible, with chauffeur services or other important accessories for your trip.
Look at our entire rental fleet in Canada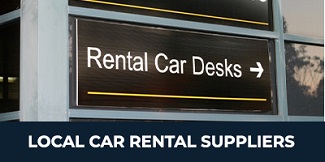 What supplier is best for your trip?
Throughout Kingston's city in Ontario's province, Auto Europe maintains relationships with renowned suppliers so that you can always have the excellence and professionalism that only we can provide. Throughout the city, you can count on providers such as Budget, Avis, Hertz, Dollar, and many others so that you always have the best option. You have to start comparing prices at the top of this page.
Click on the logos below to learn more about our top suppliers in Kingston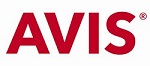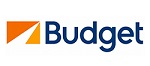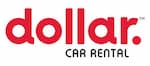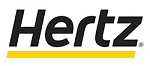 Find reviews for car rentals in Kingston from our past customers.
Kingston Car Rental Travel Inspiration
According to Statistics Canada, Kingston's tourism industry represents a vital part of the city's economy. In 2004, more than 3,500 jobs were contributed to Kingston's economy due to the tourism industry. The tourism industry has had a healthy growth rate and has become one of Kingston's highest performing sectors. Unique opportunities present themselves for this industry in this age of changing travel trends and the baby boomer generation. Kingston's tourism industry's success relies heavily on information about travelers; however, data availability remains a challenge. Kingston has launched several tourism campaigns, including downtown Kingston! and yellow door. The city launched a campaign to bring more traffic to downtown Kingston. The campaign's mission statement promises to "promote downtown Kingston as the vibrant and healthy shopping, retail, residential and entertainment center of our region, attracting more people to live, shop, work and meet." Downtown Kingston is known as the central business district. He is the venue for various events, such as Kingston Buskers Rendezvous, FebFest, 1000 Islands Poker Run, and The Limestone City Blues Festival.
| Travel Tips | Travel Inspiration |
| --- | --- |
| | |
See More with a Rental Car in Kingston
Alternatively, Yellow Door promotes tourism throughout the city. The goal of the campaign is to increase consumer exposure to tourism in Kingston while remaining financially reasonable. A yellow door was used as a metaphor for Kingston and the good old days that people go through, and street workers were used to gathering potential tourists from nearby Toronto and Ottawa. "Yellow Door" fuels interest by offering potential tourists a trip to Kingston. In 2013, Yellow Door received the Award of Excellence in Tourism Advertising for marketing and promoting an Ontario tourism product.
| | | | |
| --- | --- | --- | --- |
| Driving Route | Distance (mi) | Distance (km) | Avg. Trip Time |
| Kingston to Toronto | 164 MIs | 265 KMs | 2h 40 mins |
| Kingston to Ottawa | 121 MIs | 196 KMs | 1h 57 mins |
| Kingston to Hamilton | 205 MIs | 330 KMs | 3h 16 mins |
| Kingston to Kitchener | 220 MIs | 355 KMs | 3h 33 mins |
| Kingston to Niagara Falls | 241 MIs | 389 KMs | 4h 42 mins |
---
Common Questions About Renting a Car in Kingston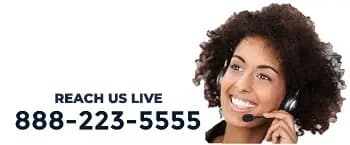 How much do rental cars cost in Kingston?
Both Auto Europe and any company cannot guarantee the exact price before certain important factors during your rentals, such as the day, car class, and location. However, we can guarantee that our prices contain a 30% discount that you will not find on another website. That is why when it comes to renting a car in Kingston in the province of Ontario, we only invite you to compare the prices at the top of our page.
How old do you have to be to rent a car in Kingston?
To rent a car in Kingston's city in the province of Ontario, you must be at least 21 years old and have a driver's license with at least one year of experience. For drivers between the ages of 21 and 24, additional young driver fees may apply. Fees vary by provider and are paid locally. Age restrictions are also established for drivers over 65 years of age.
What is the cancellation policy for Auto Europe in Kingston?
All car rental cancellations made with more than 48 hours notice benefit from a full refund. A $ 75 will be applied to cancel a car rental in Kingston in Ontario's province, made less than 48 hours in advance. Finally, all reservations canceled after your designated pick-up time are non-refundable, as well as all cancellations must be processed by Auto Europe and not the Kingston car rental provider.
Find more answers to your Canada car rental questions with Auto Europe today!