Car Rental Scarborough, Ontario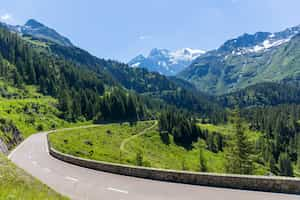 Scarborough is an area of Toronto, Ontario. Situated atop Scarborough Bluffs, it occupies the eastern part of the city. Scarborough lies within Victoria Park Avenue's boundaries to the west, Steeles Avenue to the north, Rouge River and the town of Pickering to the east, and Lake Ontario to the south. It is bordered by Old Toronto, East York, and North York in the west and Markham's city in the north. Scarborough got its name from the English town of Scarborough, North Yorkshire.
Scarborough is a popular destination for new immigrants to reside in Canada. As a result, it is one of the most diverse and multicultural areas in the greater Toronto area and is home to several religious groups and worship places. It includes several natural landmarks, such as the Toronto Zoo, Rouge Park, and Scarborough Bluffs. The northeast corner of Scarborough is largely rural, with some of the last remaining farms in Toronto, which earned Scarborough its greener reputation than any other part of Toronto. Wherever you may be in Scarborough, we have a convenient location for your car rental.
---
Planning your car rental in Scarborough with Auto Europe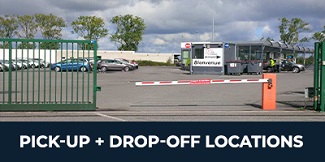 Where to pick-up your rental car?
Auto Europe has been working since 1954 to provide the best service in the rental market through the excellent bilateral relationship we have with each of our suppliers worldwide and especially throughout the city of Scarborough in Ontario, so that if you can always have the best prices with the excellence and punctuality that characterizes the world leader in car rental. You can pick up or drop off your rental in many city locations.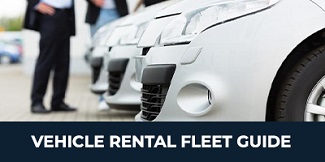 What type of vehicle do you need?
Being an Auto Europe client, you can enjoy a 30% discount on all our prices in an unbeatable way by any of our closest competition. Not only do you have the best price on the internet, but you can also compare all the prices of each of the providers found in Scarborough in the province of Ontario, counting the rental rates for a luxury car, truck, or motorhome. That is why we are always innovating so that your experience when renting a car is as smooth as possible, with chauffeur services or other important accessories for your trip.
Look at our entire rental fleet in Canada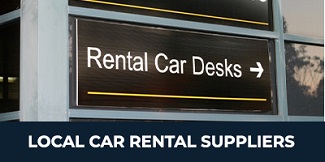 What supplier is best for your trip?
Throughout Scarborough's city in Ontario's province, Auto Europe maintains relationships with renowned suppliers so that you can always have the excellence and professionalism that only we can provide. Throughout the city, you can count on providers such as Budget, Avis, Hertz, Dollar, and many others so that you always have the best option. You have to start comparing prices at the top of this page.
Click on the logos below to learn more about our top suppliers in Scarborough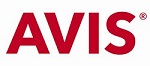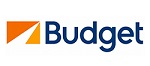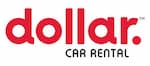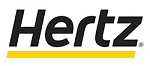 Find reviews for car rentals in Scarborough from our past customers.
Scarborough Car Rental Travel Inspiration
Most of the Scarborough-based media outlets have been weekly or monthly posts. The first newspaper was Scarborough News and Advertiser, published weekly from September 1921 and lasted until the 1930s. Other short-lived newspapers and magazines were The Enterprise (1945-1966), Scarborough Mail (1946-1955 ) and The News (1952-1995), and 54east magazine (2005-2009). The only remaining local English-language newspaper is the Scarborough Mirror, which began publication in 1962 and was later acquired by the Toronto Star's community news division, Metroland. In 2009 a Scarborough edition of the Toronto photography publication SNAP Scarborough was launched. Ming Pao Daily News is a Chinese-language newspaper based in Scarborough.
| Travel Tips | Travel Inspiration |
| --- | --- |
| | |
See More with a Rental Car in Scarborough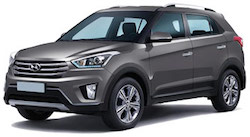 According to the list of the largest shopping malls in Canada, the city center of Scarborough is the 10th largest in the country and the fourth largest in the GTA. It is located next to the Scarborough Civic Center, Albert Campbell Square, and Consilium Place. This area developed as a city center under the rule of the old town of Scarborough. The Scarborough Walk of Fame is also located in the Town Center and consists of plaques embedded in the floor to honor notable residents, past and present. Keynote guests included National Basketball Association player Jamaal Magloire, Olympic gold medalist Vicky Sunohara, and eight prominent residents who contributed to medicine, the arts, and the community.
| | | | |
| --- | --- | --- | --- |
| Driving Route | Distance (mi) | Distance (km) | Avg. Trip Time |
| Scarborough to Toronto | 19 MIs | 28 KMs | 0h 28 mins |
| Scarborough to Ottawa | 264 MIs | 425 KMs | 3h 58 mins |
| Scarborough to Hamilton | 57 MIs | 93 KMs | 1h 06 mins |
| Scarborough to Kitchener | 67 MIs | 109 KMs | 1h 09 mins |
| Scarborough to Niagara Falls | 94 MIs | 152 KMs | 1h 25 mins |
---
Common Questions About Renting a Car in Scarborough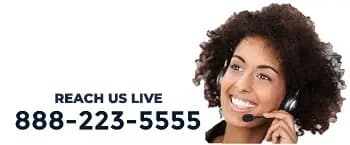 How much do rental cars cost in Scarborough?
Both Auto Europe and any company cannot guarantee the exact price before certain important factors during your rentals, such as the day, car class, and location. However, we can guarantee that our prices contain a 30% discount that you will not find on another website. That is why when it comes to renting a car in Scarborough in the province of Ontario, we only invite you to compare the prices at the top of our page.
How old do you have to be to rent a car in Scarborough?
To rent a car in Scarborough's city in the province of Ontario, you must be at least 21 years old and have a driver's license with at least one year of experience. For drivers between the ages of 21 and 24, additional young driver fees may apply. Fees vary by provider and are paid locally. Age restrictions are also established for drivers over 65 years of age.
What is the cancellation policy for Auto Europe in Scarborough?
All car rental cancellations made with more than 48 hours notice benefit from a full refund. A $ 75 will be applied to cancel a car rental in Scarborough in Ontario's province, made less than 48 hours in advance. Finally, all reservations canceled after your designated pick-up time are non-refundable, as well as all cancellations must be processed by Auto Europe and not the Scarborough car rental provider.
Find more answers to your Canada car rental questions with Auto Europe today!