Driving during the winter months can be a challenge. The roads in some parts of Europe may be covered in snow or ice, and can be dangerous for drivers. However, this doesn't mean that it's not possible to take a winter driving vacation and it definitely doesn't mean that it isn't worth it. As long as you choose one of the
best vehicles for winter driving
, you'll be good to go, no matter what the conditions!
Europe is often at its most beautiful during the winter months (from November – February). A beautiful white blanket covers Europe's most famous cities and destinations, and gives them a wintry glow, like driving in a
winter wonderland in the Austrian Alps
or Swiss ski resorts. The experience is not to be missed.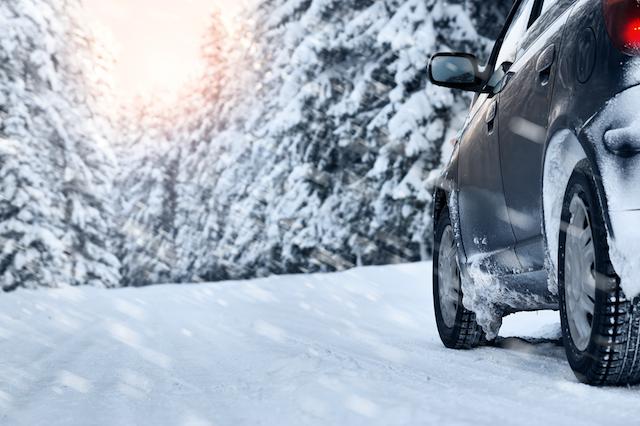 So to help you stay safe when driving during the winter months we have chosen the winter driving cars exclusively for you. These are the best cars for winter driving that feature the necessary equipment for driving in the snow and ice, and other cold and wintry conditions. They will keep you safe and secure while on the road!
All vehicles also come with free winterized snow tires during the winter months to ensure your safety! We are always making sure you get the best of the best.
---
Volvo XC70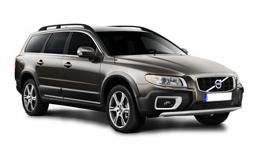 There is no stopping this all-weather vehicle. The Volvo XC70 was built to handle winter weather conditions. The vehicle comes with all-wheel drive as standard, as well as a number of performance upgrades, such as an eight-inch lift to give you that extra support while on rugged and slippery terrain.
It's torque-heavy diesel engine has been designed to help give the driver the optimum grip and balance. The under body of the vehicle is also clad with panels to prevent scratches and the passenger seat has grab handles for when you a driving off-road.
The interior of the vehicle maintains that Volvo luxury feel, while its features and tough exterior keep you and your family safe even in the toughest wintry weather. What's more, the Volvo XC70 is also capable of carrying a large weight load without compromising fuel economy – so you can stay prepared for winter travel without spending more of your budget on fuel. This vehicle is built to last and to withstand almost any conditions.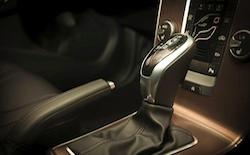 Volvo XC 70 Main Features:
Enhanced safety features
Great wear and tear
Extra cargo space
Luxury interior
Integrated child seats
Off-road capabilities
---
Subaru XV Crosstrek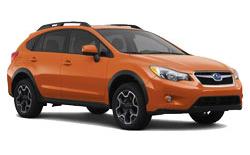 There is no doubt that the Subaru XV Crosstrek is a car for the adventurous driver, while also being one of the most family-friendly vehicles out there. The four-wheel drive system is able to adapt on all four wheels, creating tailored suspension and traction to suit the specific driving conditions.
The Subaru XV Crosstrek is capable of handling slippery conditions without losing performance or speed. Using precision electronics and computer sensors, the vehicle makes sure the power is always equally distributed for the perfect balance between traction and drive force, so no dangerous slips or lack of control.
Its Controlled Vehicle Dynamics with distribution for brake force alongside its sensitive anti-lock brake system are just some of the safety features that makes the Subaru XV Crosstrek a great choice for winter driving. It's a vacation-ready vehicle, with everything to make you feel confident enough to take on those wintry roads.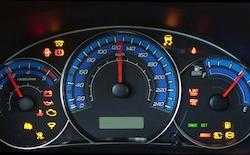 Subaru XV Crosstrek Main Features:
Controlled vehicle dynamics
Anti-lock brake system
Full force brake distribution
Four-wheel drive
Computer-operated sensors
---
Volkswagen Passat Wagon/Estate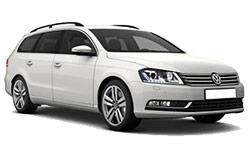 One of Volkswagen's top tier models, the Passat Wagon/Estate is the way to drive in complete luxury, but safely, confidently, and in all weathers. The touring vehicle comes with a large luggage capacity, smooth suspension, and an aerodynamic body styling, as well as so much more.
The Passat Wagon/Estate is not only a luxury car but it's also an economical one, with optimal fuel efficiency and agility. The Passat Wagon/Estate is offered with a hybrid, diesel or gasoline engine, and we recommend the 148hp TDI 2.0 liter for winter driving. The turbo-diesel allows you to get the best of both worlds – both accurate handling in bad weather conditions and great fuel economy.
The vehicle's interior is extremely spacious, making it a great choice for longer winter road trips, with extra leg room for passengers and driver, and additional storage space. Its safety features and extra power will make sure you and your family get through the toughest conditions during the winter – and enjoy your vacation without a hitch.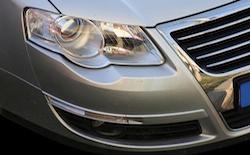 VW Passat Wagon Main Features:
Additional storage space
Extra leg room
Fuel economy
All-weather abilities
Luxury interior
Smooth suspension
---
Audi Q7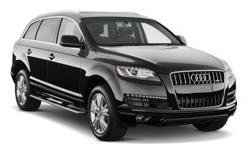 Designed specifically for winter driving, the Audi Q7 is already prepared to take on the winter weather so you don't have to. The vehicle comes with standard all-wheel drive, sleek design, undercarriage protection, and automatic traction control.
There is also an option of having a diesel engine, which adds prime performance, reliability and an increase in torque for driving on slippery roads. This additional option can keep you even safer in this vehicle. The car also comes with expert weight distribution and adjustable suspension settings – it's like a sports car in disguise.
The Audi Q7 has a great heating system, which operates without much noise and heats up the car very quickly. What's more, the interior is luxurious and cozy, with heated leather seats and lots of beautiful VW details to adore.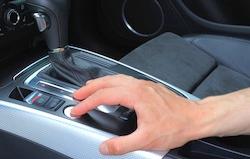 Audi Q7 Main Features:
Rapid heating system
Expert weight distribution
Off-road capabilities
Undercarriage protection
Adjustable suspension settings
Automatic traction control
---
Choosing the Best Cars for Winter Driving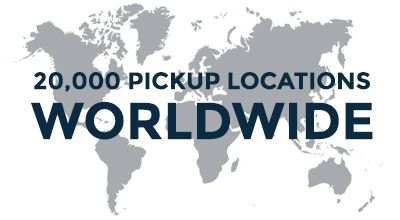 Don't wait any longer to
book your car rental with Auto Europe
, and drive through Europe's most beautiful winter locations. Give us a call today, available 24/7 at 1-888-223-5555, and speak to one of our knowledgeable reservations staff to get your booking underway, or just get some travel questions answered. With over 60 years as a travel industry leader, Auto Europe will do whatever it takes to ensure your next vacation is a success.