If skiing means more than just the slopes to you, then Austria is definitely the place to be this ski season. The country is already known for having some of the
best ski resorts in Europe
, but did you know that it also has some of the best apres-ski resorts on the continent?
Whether you are looking for late night partying or a place to experience true relaxation and luxury after a hard day on skis, the resorts in Austria have it all. The best apres-ski resorts often feature rejuvenating spas, social activities, exciting nightlife, and excellent restaurants--all of which add so much to your once-in-a-lifetime skiing holiday.
To enjoy unrivaled amenities, as well as the best slopes in Europe, check out these ski resorts in Austria for the best apres-ski:
---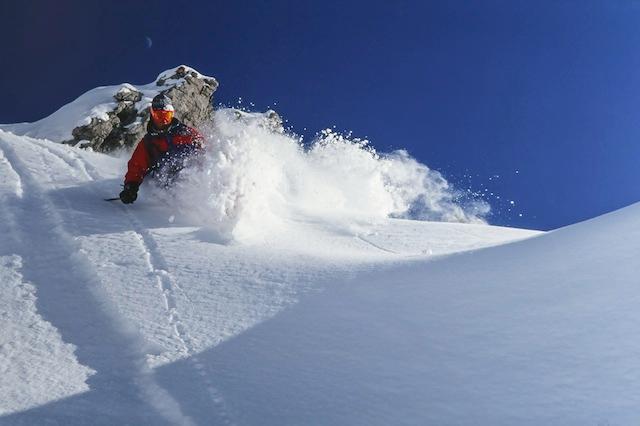 St. Anton
Every year St. Anton appears at the top of the world's best apres-ski list, and there's a reason: This place doesn't take parties lightly. Expect to be partying until the early hours of the morning with a beer in hand, or dining into the night at one of the resort's top restaurants. However, St. Anton is not only famous for its nightlife, the resort also boasts one of the deepest snow bases in the Alps and attracts serious and advanced skiers along with relentless party-goers. Spend a day experiencing some of the best slopes in Europe before spending a night bar-hopping at this lively resort.
---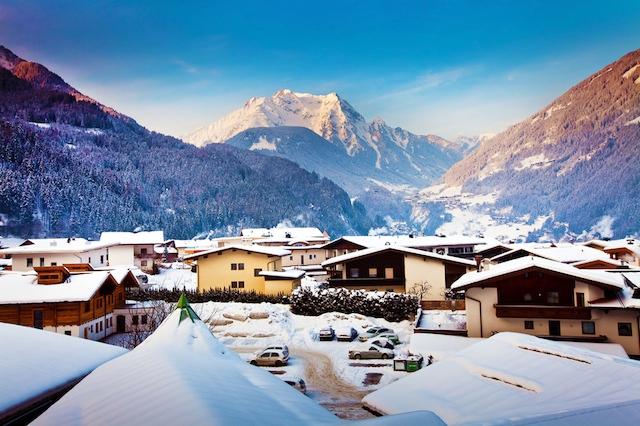 Mayrhofen
The 30 bars and huts at Mayrhofen give this famous ski resort its name as one of the liveliest resorts in the Alps. Famous for The White Lounge bar, an almost 20-foot-high igloo that is both a hotel and a lively outdoor bar, the lounge is a great place to spend a long drawn out evening after getting to grips with the slopes. The resort also features an Ice Bar, a Movie Theater, and a Sport Arena Disco – it's not possible to be bored here!
---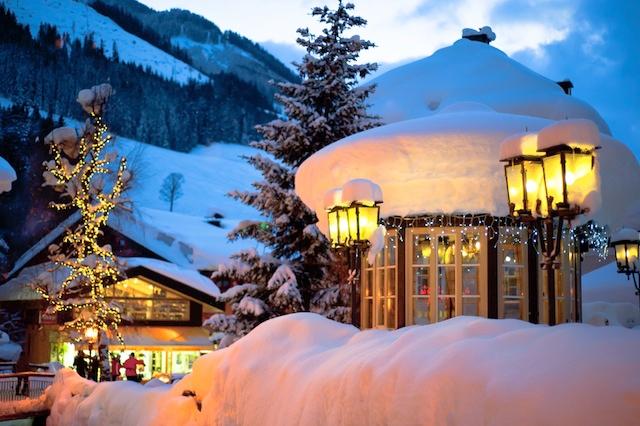 Saalbach
While Saalbach may not be one of the well-known resorts in Austria, it certainly makes up for its quiet reputation with its wild nightlife. The resort doesn't have just one or two nightclubs, it actually has five different dancing establishments! And each and every one is full of lively Austrians who know how to have a good time. Night skiing is also popular here, with brand new floodlights illuminating the slopes during the dark evenings. Talented young skiers from all over Europe flock to Saalbach for its crazy nightlife as well as its dedication to the sport.
---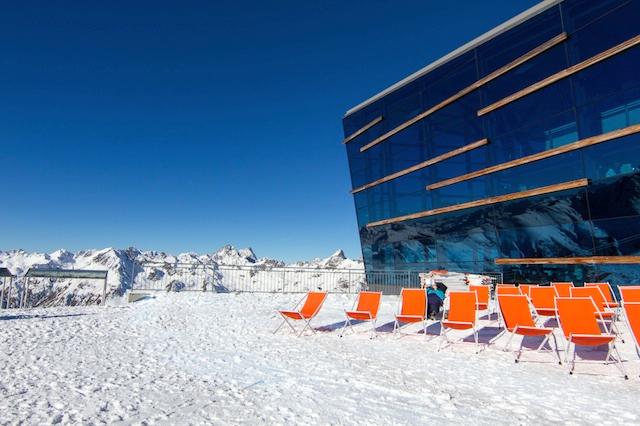 Ischgl
Ischgl is one of the pricier resorts in Austria, but is home to what many claim to be the best apres-ski bar in the world – the Trofana Alm. Enjoy spirited sing-a-longs and dances, trays of beer, and lots of shots nightly at the bar. The resort also has a number of other bars, with a mix of modern music, traditional fare and bar-top dancing all available. All of the bars and nightclubs mean business, and there is even a little piece of Ibiza here, with the famous Pacha nightclub attracting celebrities from all over the world to this fabulous Austrian resort.
---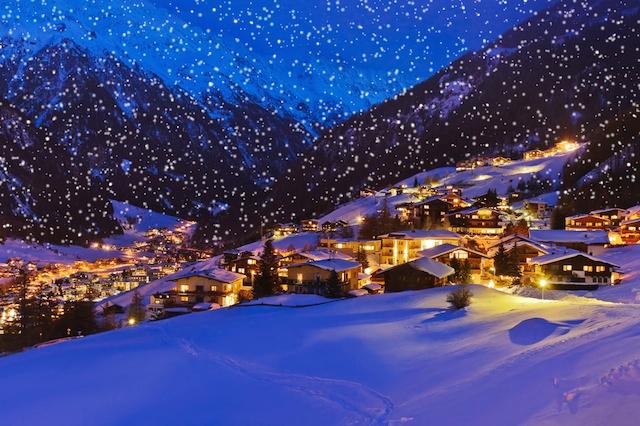 Solden
The resort of Solden is popular among Dutch and German snowboarders attracted to the unique terrain and exciting nightlife. Parties in the resort usually start as soon as the ski lifts shut down at 4pm, with bars dotted all over the slopes, and in the town. You can even ski or snowboard right up to some of the bars, such as Marco's, and sit outside to eat and drink after a long day on the slopes. Nightlife continues into the early hours, and if dancing is your thing, you can keep moving until 8am when the slopes open at Kuhstall, and literally never stop moving.
---

Kitzbuhel
While Kitzbuhel may not be world-renowned for its snow record, the resort does have some of the best apres-ski in Austria. And the apres-ski scene here comes in many forms – from tea and strudel at cafe Praxmair, and exciting traditional evenings at the Streifalm, to raucous nightlife at the Londoner Pub. Whatever you want to do post-ski, you can do it here, there's even weeknight karaoke and a casino. If you want to experience the world's greatest apres-ski party then head to Kitzbuhel after the world's greatest ski race in January (Hahnenkamm), it doesn't get better than this.
---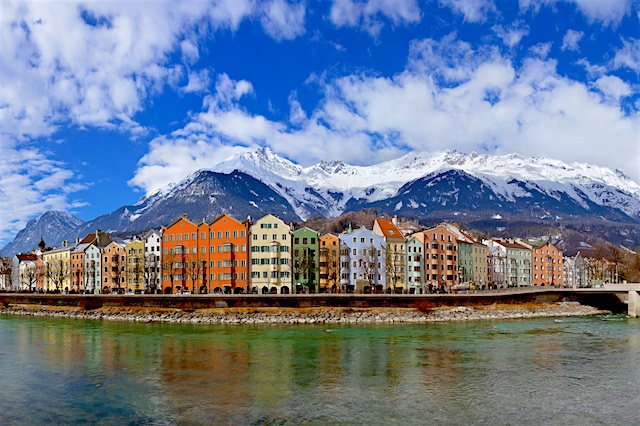 Innsbruck
Get the best of both worlds by staying in one of Austria's most beautiful cities, Innsbruck. With plenty of accommodation options in the city, Innsbruck features an old medieval town and plenty of cultural sights if you are keen to experience more of Austrian culture away from the slopes. Spend your evenings in some of the most charming restaurants in the country, and relax in a high-end luxury hotels after catching the cable car to and from the slopes.
---
Enjoy the Best Apres-Ski Resorts in Austria with Auto Europe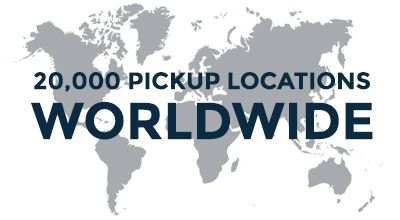 With such a healthy variety of exciting resorts in Austria to enjoy both excellent snow terrain and lively apres-ski, the only thing you need to do now is get your travel reservations set up. Whether you need
luxury hotel accommodations
for a night of post-ski bliss, or an
SUV rental
to get you to the mountain, Auto Europe has you covered. Give us a call today at, 1-888-223-555, and get your vacation started today.