As the winter draws in, the nights get cooler and snow slowly begins to cover parts of the world. Especially in Europe, it feels like the right time to pack your goggles and go skiing or snowboarding! Whether you prefer to visit France, Switzerland, Austria, Sweden or Norway, there are a number of European ski resorts that offer off-season winter skiing and snowboarding getaways before the beginning of the high season in mid-winter, and often for a fraction of the cost.
Not only are the winter months often cheaper for a European ski vacation, it is also quieter and, of course, full of beautiful snow! Many of the top European ski resorts also have winter events to kick off the season that are definitely worth considering when you are booking your ski trip.
Spend your winter skiing cross-country or whizzing down white mountains with our guide to skiing and snowboarding in Europe this year:
---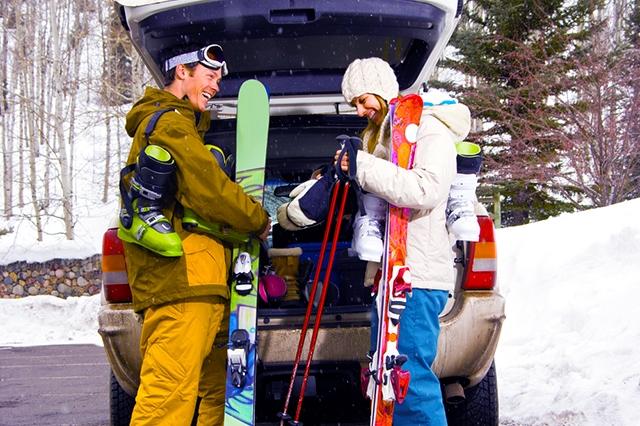 Skiing & Snowboarding in Europe: When to Travel
The ski/snowboarding season usually starts in early December and continues through to the end of April. This can change year-by-year depending on the snow conditions, and can sometimes start earlier. It is often said that it can be difficult to find snow before Christmas.
This is wrong
. Many resorts in Europe offer great snow during the early winter months, and have the benefit of being a lot quieter and accommodations being a lot cheaper and easier to book.
It can be a good idea to check the weather conditions of your chosen destination leading up to your vacation and only book when you have confirmed the conditions are good enough for skiing and snowboarding. Alternatively, you can keep a close eye on the weather conditions at the start of the season; a good record of early season snow should signify that the resort will have enough snow for the winter months. It is also important to note that some smaller resorts are often closed until the week before Christmas.
However, plenty remain functioning, and here are some of the best skiing and snowboarding resorts for winter 2015:
---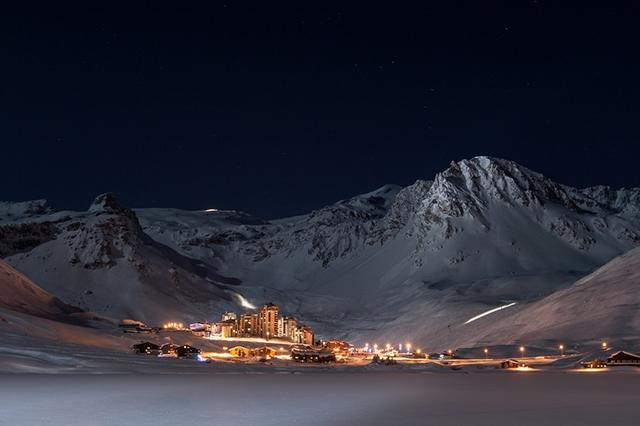 Tignes, France
Tignes usually has pretty consistent snow conditions on its slopes, and is often the training location for ski teams during the off-season. The unique resort has an option to partake in large glacier skiing and its high altitude means optimum conditions all year round. As a result, however, it isn't always as cheap during the off-season as other off-season resorts. Get involved in Tignes with the Corporate Winter Games 2015, taking place on the 28th and 29th November 2015.
---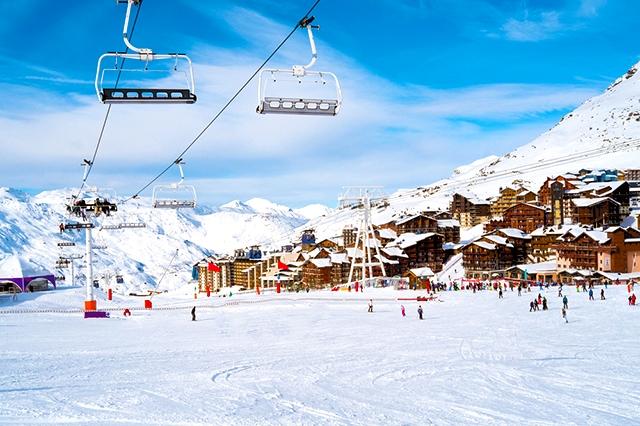 Val Thorens, France
Val Thorens in France is another high altitude resort that has reliable early season snowfall. The resort is renowned for its party atmosphere, and can be busy even in the off-season. The bustling resort has a number of events taking place this winter, including the Rock On Snowboard Tour at the end of November, the motocross ice event Trophee Andros at the beginning of December, and the Skicross World Cup from the 9th to the 12th December.
---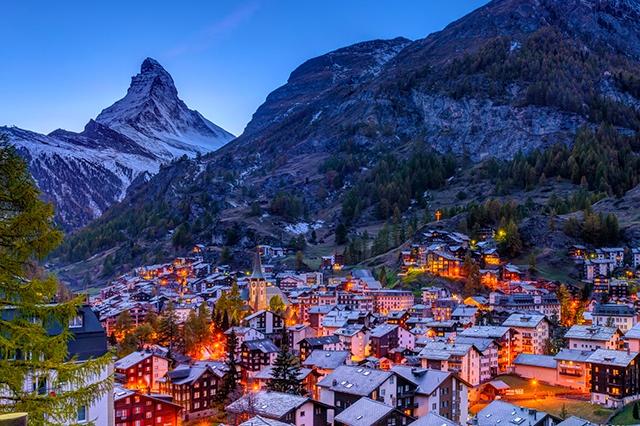 Zermatt, Switzerland
This famous resort is usually open for skiing and snowboarding all year round, the high altitude and glacier make for great conditions for most of the year. 2015 is Zermatt's 150th anniversary year and the resort is offering a "ski test" for expert skiers wishing to visit during the early winter to test the fresh slopes; packages can be booked until the 28th November 2015. The resort also offers hiking and snowshoe trails during the winter months, as well as other ice sports including ice skating, sledding, curling and tobogganing.
---
Hintertux, Austria
This small Austrian resort is a popular destination for pre-season skiing and snowboarding, but be warned that the limited accommodation means it can get booked up. And as Austria's only all year round ski resort it might be a good idea to book a trip to this resort in advance if you want to get a spot around Christmas time. In the winter the Hintertux Gletscher merges with the close-by ski-worthy mountains of Zillertal, Eggalm, Rastkogel, Finkenberg, Penken/Mayrhofen and Ahorn, forming the snowsure Ski & Gletscherwelt Zillertal 3000, 196 km of pistes that can be accessed with just one pass.
---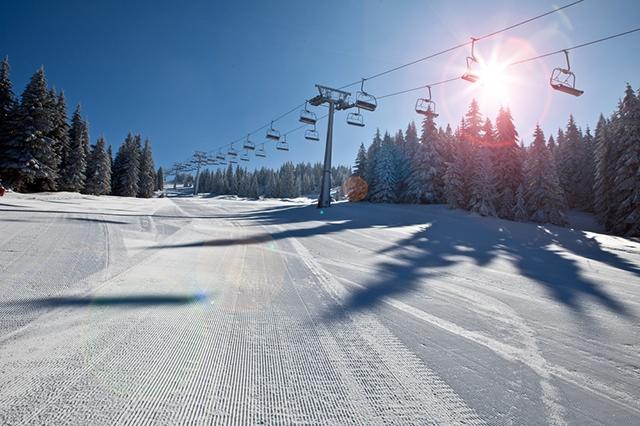 Hafjell/Kvitfjell, Norway
These two stunning resorts in Norway usually open in November for skiers. During this time the weather will be pretty perfect and the resort should be nice and quiet. Despite the low altitude and no glacier the snow conditions are usually excellent, but be aware that during the winter months in Norway you do get less daylight hours for daytime skiing and snowboarding.
---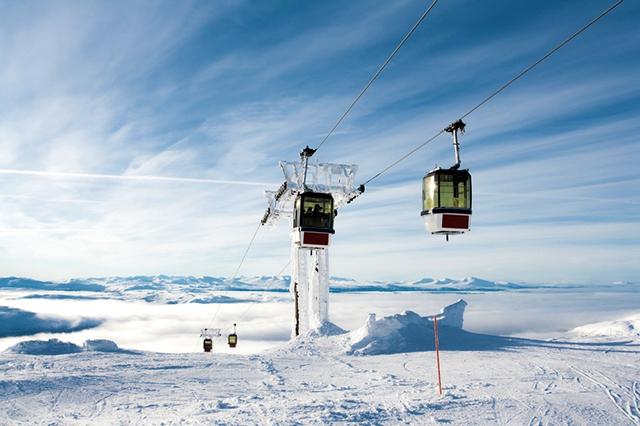 Åre, Sweden
Claiming to be Europe's largest and most advanced course, Åre is Sweden's number one ski resort in the country. The season at Åre starts in November and finishes in May and has over 100 pistes to choose from. The large resort also offers night skiing and late season skiing. The winter this year promises many exciting events, including Winter Première weekend, Ski Test Weekend, Ski & Party Weekend, Åre Ski Opening and the Vemdalen Midwinter Show, all of which are taking place in December 2015.
---
Celebrate Winter 2015 with Auto Europe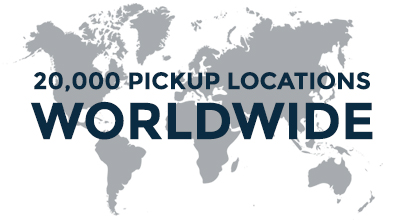 As Autumn comes to a close and Winter approaches, why not finish off 2015 in grand style, and go skiing or snowboarding in Europe, honing your skills before the next ski-season starts. When you're ready to hit the slopes on your next European vacation, wherever that may be, Auto Europe is standing by to provide you with all your travel necessities from
top-tier hotel accommodations
, to
luxury SUV rentals
, we do it all! Give us a call today at 1-888-223-5555, and see why over 8 million customers have chosen to entrust Auto Europe with their travel plans.