Car Rental Sudbury, Ontario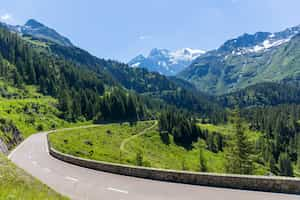 Sudbury, officially Greater Sudbury (French: Grand-Sudbury), is a city in Ontario, Canada. It is the largest city in Northern Ontario by population, with 161,531 in the 2016 Canadian Census. By land area, it is the largest in Ontario and the fifth largest in Canada. It is administratively a unitary authority and therefore not part of any district, county, or regional municipality. The city of Greater Sudbury is separate but surrounded by the Sudbury district.
The population resides in an urban core, and many smaller communities scattered around 330 lakes and among rocky hills blackened by historical smelting activity. Sudbury was once a major logging center and a world leader in nickel mining. Mining and related industries dominated the economy for much of the 20th century. The two main mining companies that shaped Sudbury's history were Inco, now Vale Limited, which employed more than 25% of the population in the 1970s, and Falconbridge, now Glencore. Since then, Sudbury has expanded from its resource-based economy to emerge as Northeast Ontario's premier retail, economic, healthcare, and educational center. Sudbury is also home to a large Franco-Ontario population that influences its arts and culture. Wherever you may be in Sudbury, we have a convenient location for your car rental.
---
Planning your car rental in Sudbury with Auto Europe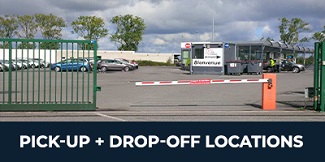 Where to pick-up your rental car?
Auto Europe has been working since 1954 to provide the best service in the rental market through the excellent bilateral relationship we have with each of our suppliers worldwide and especially throughout the city of Sudbury in Ontario, so that if you can always have the best prices with the excellence and punctuality that characterizes the world leader in car rental. You can pick up or drop off your rental in many city locations.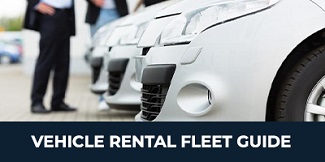 What type of vehicle do you need?
Being a client of Auto Europe, you can enjoy a 30% discount on all our prices in an unbeatable way by any of our closest competition. Not only do you have the best price on the internet, but you can also compare all the prices of each of the providers found in Sudbury in the province of Ontario, counting the rental rates for a luxury car, truck, or motorhome. That is why we are always innovating so that your experience when renting a car is as smooth as possible, with chauffeur services or other important accessories for your trip.
Look at our entire rental fleet in Canada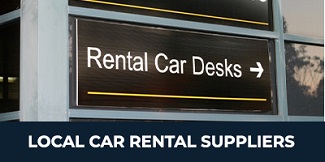 What supplier is best for your trip?
Throughout Sudbury's city in Ontario's province, Auto Europe maintains relationships with renowned suppliers so that you can always have the excellence and professionalism that only we can provide. Throughout the city, you can count on providers such as Budget, Avis, Hertz, Dollar, and many others so that you always have the best option. You have to start comparing prices at the top of this page.
Click on the logos below to learn more about our top suppliers in Sudbury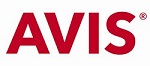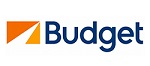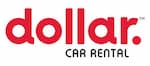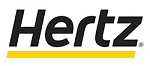 Find reviews for car rentals in Sudbury from our past customers.
Sudbury Car Rental Travel Inspiration
Sudbury's culture is influenced by the large Franco-Ontario community consisting of approximately 40 percent of the city's population, particularly in the merged municipalities of Valley East and Rayside-Balfour and historically in the Moulin-à-Fleur neighborhood. . French culture is celebrated with the Franco-Ontarian flag, recognized by the province as an official emblem, which was created in 1975 by a group of professors from Laurentian University and after some controversy has flown in Tom Davies Square since 2006. The great Francophone, The community, plays a central role in developing and maintaining many of Sudbury's cultural institutions, including the Théâtre du Nouvel-Ontario, La Nuit sur l'étang, La Galerie du Nouvel-Ontario, Le Center franco-ontarien de folklore, and the Prise de parole. Publishing company. The city hosted Les Jeux de la francophonie Canadienne in 2011.
| Travel Tips | Travel Inspiration |
| --- | --- |
| | |
See More with a Rental Car in Sudbury
Science North is an interactive science museum and the most popular tourist attraction in Northern Ontario, with around 288,000 visitors per year (2018). It consists of two snowflake-shaped buildings on the southwest shore of Lake Ramsey and just south of the city center. There is also a former ice hockey stadium on-site, including the complex entrance and an IMAX theater. The snowflake buildings are connected by a rock tunnel, running through a billion-year-old geological fault. Sudbury's mining heritage is reflected in another major tourist attraction, Dynamic Earth. This interactive science museum focuses primarily on geology and mining history exhibits and is also home to the Big Nickel, one of Sudbury's most famous landmarks. The city is also home to the Heritage Museums of Greater Sudbury, a group of historical community museums, and a monument to mining heritage overlooking the city's Bell Park.
| | | | |
| --- | --- | --- | --- |
| Driving Route | Distance (mi) | Distance (km) | Avg. Trip Time |
| Sudbury to Toronto | 248 MIs | 400 KMs | 4h 03 mins |
| Sudbury to Ottawa | 300 MIs | 484 KMs | 5h 19 mins |
| Sudbury to Hamilton | 274 MIs | 441 KMs | 4h 21 mins |
| Sudbury to Kitchener | 284 MIs | 458 KMs | 4h 32 mins |
| Sudbury to Niagara Falls | 311 MIs | 501 KMs | 4h 49 mins |
---
Common Questions About Renting a Car in Sudbury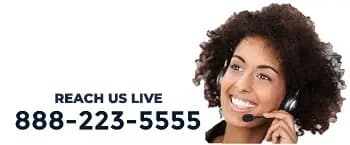 How much do rental cars cost in Sudbury?
Both Auto Europe and any company cannot guarantee the exact price before certain important factors during your rentals, such as the day, car class, and location. However, we can guarantee that our prices contain a 30% discount that you will not find on another website. That is why when it comes to renting a car in Sudbury in the province of Ontario, we only invite you to compare the prices at the top of our page.
How old do you have to be to rent a car in Sudbury?
To rent a car in Sudbury's city in the province of Ontario, you must be at least 21 years old and have a driver's license with at least one year of experience. For drivers between the ages of 21 and 24, additional young driver fees may apply. Fees vary by provider and are paid locally. Age restrictions are also established for drivers over 65 years of age.
What is the cancellation policy for Auto Europe in Sudbury?
All car rental cancellations made with more than 48 hours notice benefit from a full refund. A $ 75 will be applied to cancel a car rental in Sudbury in Ontario's province, made less than 48 hours in advance. Finally, all reservations canceled after your designated pick-up time are non-refundable, as well as all cancellations must be processed by Auto Europe and not the Sudbury car rental provider.
Find more answers to your Canada car rental questions with Auto Europe today!