Car Rental Toronto - Ontario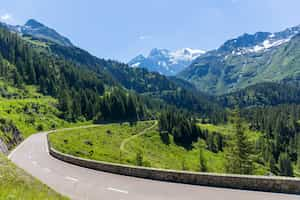 Toronto is the capital city of the Canadian province of Ontario. With a registered population of 2,731,571 in 2016, it is the most populous city in Canada and the fourth most populous city in North America. The city is the anchor of the Golden Horseshoe, an urban agglomeration of 9,245,438 people (as of 2016) surrounding the western end of Lake Ontario, while the Greater Toronto Area (GTA) proper had a population of 6,417,516 in 2016. Toronto is an international center for business, finance, arts, and culture, and is recognized as one of the most multicultural and cosmopolitan cities in the world.
Toronto is a leading center for music, theater, motion picture, and television production and is home to Canada's major national media and broadcast networks. Its varied cultural institutions, including numerous museums and galleries, festivals and public events, entertainment districts, national historic sites, and sports activities, attract more than 43 million tourists each year. Toronto is known for its many skyscrapers and high-rise buildings, particularly the tallest free-standing structure in the Western Hemisphere, the CN Tower. Wherever you may be in Toronto, we have a convenient location for your car rental.
---
Planning your car rental in Toronto with Auto Europe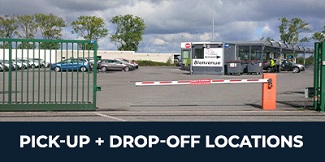 Where to pick-up your rental car?
Auto Europe has been working since 1954 to provide the best service in the rental market through the excellent bilateral relationship we have with each of our suppliers worldwide and especially throughout the city of Toronto in Ontario, so that if you can always have the best prices with the excellence and punctuality that characterizes the world leader in car rental. You can pick up or drop off your rental in many city locations.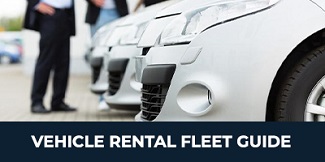 What type of vehicle do you need?
Being an Auto Europe client, you can enjoy a 30% discount on all our prices in an unbeatable way by any of our closest competition. Not only do you have the best price on the internet, but you can also compare all the prices of each of the providers found in Toronto in the province of Ontario, counting the rental rates for a luxury car, truck, or motorhome. That is why we are always innovating so that your experience when renting a car is as smooth as possible, with chauffeur services or other important accessories for your trip.
Look at our entire rental fleet in Canada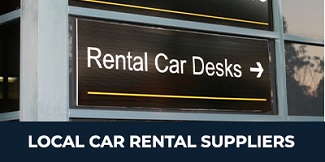 What supplier is best for your trip?
Throughout Toronto's city in Ontario's province, Auto Europe maintains relationships with renowned suppliers so that you can always have the excellence and professionalism that only we can provide. Throughout the city, you can count on providers such as Budget, Avis, Hertz, Dollar, and many others so that you always have the best option. You have to start comparing prices at the top of this page.
Click on the logos below to learn more about our top suppliers in Toronto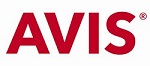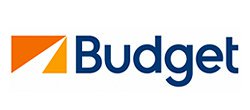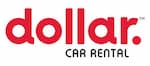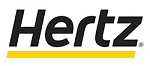 Find reviews for car rentals in Toronto from our past customers.
Toronto Car Rental Travel Inspiration
The Royal Ontario Museum is a museum of world culture and natural history. The Toronto Zoo is home to more than 5,000 animals representing more than 460 different species. The Art Gallery of Ontario contains a large collection of Canadian, European, African, and contemporary artwork and houses exhibits from museums and galleries worldwide. The Gardiner Museum of Ceramic Art is the only museum in Canada entirely dedicated to ceramics, and the museum's collection contains more than 2,900 ceramic works from Asia, America, and Europe. The city is also home to the Ontario Science Center, the Bata Shoe Museum, and the Textile Museum of Canada. Other prominent art galleries and museums include Design Exchange, Inuit Art Museum, TIFF Bell Lightbox, Toronto Museum of Contemporary Art, Canada, Institute of Contemporary Culture, Toronto Sculpture Garden, CBC Museum, the Redpath Sugar Museum, University of Toronto Art Center, Hart House, TD Gallery of Inuit Art and Aga Khan Museum. The city also has its own museums, including the Casa Spadina.
| Travel Tips | Travel Inspiration |
| --- | --- |
| | |
See More with a Rental Car in Toronto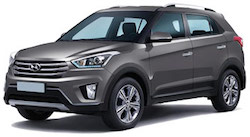 The Don Valley Brick Works is a former industrial site that opened in 1889 and was partially restored as a park and heritage site in 1996, with further restoration being completed in stages since then. The Canadian National Exposition ("The Ex") is held annually at Exhibition Place and is the world's oldest annual fair. The Ex has an average attendance of 1.25 million. The city's commercial areas include the Yorkville neighborhood, Queen West, Harbourfront, the entertainment district, the financial district, and the St. Lawrence Market neighborhood. The Eaton Center is Toronto's most popular tourist attraction, with more than 52 million visitors a year.
| | | | |
| --- | --- | --- | --- |
| Driving Route | Distance (mi) | Distance (km) | Avg. Trip Time |
| Toronto to Ottawa | 278 MIs | 449 KMs | 4h 17 mins |
| Toronto to London | 119 MIs | 192 KMs | 1h 59 mins |
| Toronto to Hamilton | 42 MIs | 69 KMs | 0h 50 mins |
| Toronto to Kitchener | 67 MIs | 108 KMs | 1h 13 mins |
| Toronto to Niagara Falls | 79 MIs | 128 KMs | 1h 19 mins |
---
Common Questions About Renting a Car in Toronto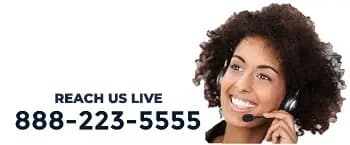 How much do rental cars cost in Toronto?
Both Auto Europe and any company cannot guarantee the exact price before certain important factors during your rentals, such as the day, car class, and location. However, we can guarantee that our prices contain a 30% discount that you will not find on another website. That is why when it comes to renting a car in Toronto in the province of Ontario, we only invite you to compare the prices at the top of our page.
How old do you have to be to rent a car in Toronto?
To rent a car in Toronto's city in the province of Ontario, you must be at least 21 years old and have a driver's license with at least one year of experience. For drivers between the ages of 21 and 24, additional young driver fees may apply. Fees vary by provider and are paid locally. Age restrictions are also established for drivers over 65 years of age.
What is the cancellation policy for Auto Europe in Toronto?
All car rental cancellations made with more than 48 hours notice benefit from a full refund. A $ 75 will be applied to cancel a car rental in Toronto in Ontario's province, made less than 48 hours in advance. Finally, all reservations canceled after your designated pick-up time are non-refundable, as well as all cancellations must be processed by Auto Europe and not the Toronto car rental provider.
Find more answers to your Canada car rental questions with Auto Europe today!