Car Rental Oshawa, Ontario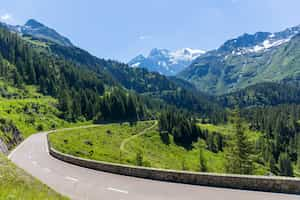 Oshawa is a city in Ontario, Canada, on the shore of Lake Ontario. It is located in southern Ontario, approximately 60 km (37 miles) east of downtown Toronto. It is commonly considered the eastern anchor of the Greater Toronto Area and the Golden Horseshoe. It is the largest township in the Durham Regional Township. Oshawa originates from the Ojibwa term aaz haway, which means "the place of crossing" or simply "across."
Oshawa's roots are tied to the automotive industry, specifically the Canadian division of General Motors, known as General Motors Canada. Founded in 1876 as McLaughlin Carriage Company by Robert McLaughlin, and later McLaughlin Motors Ltd by his son, Sam, General Motors of Canada's headquarters are located in the city. The auto industry was the inspiration for Oshawa's earlier slogans: "The city that leads to Canada" and "The city on the move." The lavish home of the auto company's founder, Parkwood Estate, is a Canadian National Historic Site and a favored backdrop for numerous film crews, appearing in many films, including It, Billy Madison, Chicago, and the X-Men. Wherever you may be in Oshawa, we have a convenient location for your car rental.
---
Planning your car rental in Oshawa with Auto Europe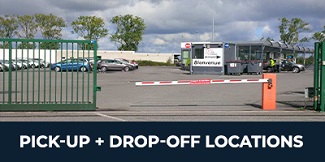 Where to pick-up your rental car?
Auto Europe has been working since 1954 to provide the best service in the rental market through the excellent bilateral relationship we have with each of our suppliers worldwide and especially throughout the city of Oshawa in Ontario, so that if you can always have the best prices with the excellence and punctuality that characterizes the world leader in car rental. You can pick up or drop off your rental in many city locations.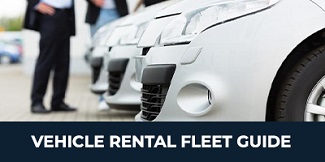 What type of vehicle do you need?
Being a client of Auto Europe, you can enjoy a 30% discount on all our prices in an unbeatable way by any of our closest competition. Not only do you have the best price on the internet, but you can also compare all the prices of each of the providers found in Oshawa in the province of Ontario, counting the rental rates for a luxury car, truck, or motorhome. That is why we are always innovating so that your experience when renting a car is as smooth as possible, with chauffeur services or other important accessories for your trip.
Look at our entire rental fleet in Canada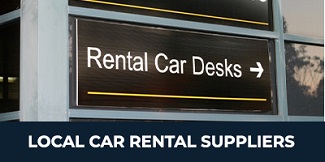 What supplier is best for your trip?
Throughout Oshawa's city in Ontario's province, Auto Europe maintains relationships with renowned suppliers so that you can always have the excellence and professionalism that only we can provide. Throughout the city, you can count on providers such as Budget, Avis, Hertz, Dollar, and many others so that you always have the best option. You have to start comparing prices at the top of this page.
Click on the logos below to learn more about our top suppliers in Oshawa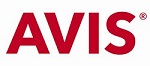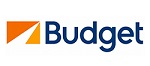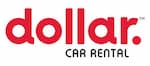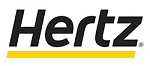 Find reviews for car rentals in Oshawa from our past customers.
Oshawa Car Rental Travel Inspiration
Once recognized as the only "Automotive Capital of Canada," Oshawa is today a center for education and health sciences. General Motors ceased vehicle production entirely on December 18, 2019, leading to more than 2,300 layoffs. The city is home to three post-secondary institutions Durham College, Trent University Durham, and the University of Ontario Institute of Technology and the Lakeridge Health Education and Research Network (LHEARN), in association with Lakeridge Health Oshawa formerly Oshawa General Hospital. Key sectors of the workforce include advanced manufacturing, healthcare, logistics, energy and IT. In 2016, Oshawa was the sixth-best place in Canada to find full-time employment based on StatsCan data.
| Travel Tips | Travel Inspiration |
| --- | --- |
| | |
See More with a Rental Car in Oshawa
Oshawa has parks, walking trails, conservation areas, public indoor and outdoor pools, community centers, and sports facilities. Lakeview Park stretches along the shoreline of Lake Ontario, with a sandy beach, and is the Oshawa Museum location. Additionally, McLaughlin Bay Wildlife Reserve and Second Marsh Wildlife Area offer protected marshland areas with interpretive trails and viewing platforms. Oshawa's park and trail system encompass nearly 410 hectares of parkland and more than 27 kilometers of paved trails. Oshawa has more than 130 parks, more than 110 playgrounds, nine splash pads, eight ice pads, and three skateboard parks.
| | | | |
| --- | --- | --- | --- |
| Driving Route | Distance (mi) | Distance (km) | Avg. Trip Time |
| Oshawa to Toronto | 37 MIs | 60 KMs | 0h 52 mins |
| Oshawa to Ottawa | 246 MIs | 396 KMs | 3h 44 mins |
| Oshawa to Hamilton | 78 MIs | 127 KMs | 1h 27 mins |
| Oshawa to Kitchener | 103 MIs | 166 KMs | 1h 42 mins |
| Oshawa to Niagara Falls | 115 MIs | 186 KMs | 2h 02 mins |
---
Common Questions About Renting a Car in Oshawa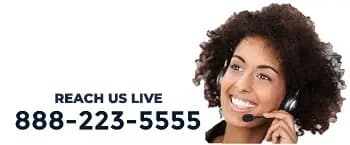 How much do rental cars cost in Oshawa?
Both Auto Europe and any company cannot guarantee the exact price before certain important factors during your rentals, such as the day, car class, and location. However, we can guarantee that our prices contain a 30% discount that you will not find on another website. That is why when it comes to renting a car in Oshawa in the province of Ontario, we only invite you to compare the prices at the top of our page.
How old do you have to be to rent a car in Oshawa?
To rent a car in Oshawa's city in the province of Ontario, you must be at least 21 years old and have a driver's license with at least one year of experience. For drivers between the ages of 21 and 24, additional young driver fees may apply. Fees vary by provider and are paid locally. Age restrictions are also established for drivers over 65 years of age.
What is the cancellation policy for Auto Europe in Oshawa?
All car rental cancellations made with more than 48 hours notice benefit from a full refund. A $ 75 will be applied to cancel a car rental in Oshawa in Ontario's province, made less than 48 hours in advance. Finally, all reservations canceled after your designated pick-up time are non-refundable, as well as all cancellations must be processed by Auto Europe and not the Oshawa car rental provider.
Find more answers to your Canada car rental questions with Auto Europe today!