Car Rental Renfrew, Ontario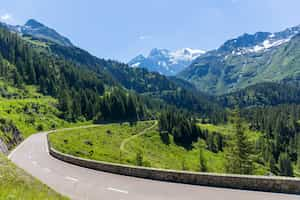 Renfrew is a town on the Bonnechere River in Renfrew County, Ontario. Located an hour west of Ottawa in eastern Ontario, Renfrew is the county's third-largest city after Petawawa and Pembroke. The city is a small transportation hub that connects Highway 60 and Highway 132 with the Trans-Canada Highway. Renfrew is also historically known for his role in the formation of the National Hockey League. It is located about 5 kilometers from the Quebec border, about 10 kilometers by road. Renfrew makes most of the Canadian hockey tape.
Much of Renfrew's current prosperity can be attributed to its status as the economic center for a surrounding rural region with a population of more than 30,000. Renfrew is also a major stop for Ottawa villagers and outdoor enthusiasts passing on the way to rafting, boating, camping, hunting, golf, fishing, snowmobiling, downhill skiing, and cross-country skiing. However, the largest individual employers in the area are Renfrew Victoria Hospital and Bonnechere Manor. Wherever you may be in Renfrew, we have a convenient location for your car rental.
---
Planning your car rental in Renfrew with Auto Europe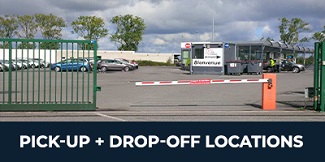 Where to pick-up your rental car?
Auto Europe has been working since 1954 to provide the best service in the rental market through the excellent bilateral relationship we have with each of our suppliers worldwide and especially throughout the city of Renfrew in Ontario, so that if you can always have the best prices with the excellence and punctuality that characterizes the world leader in car rental. You can pick up or drop off your rental in many city locations.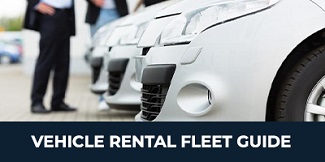 What type of vehicle do you need?
Being a client of Auto Europe, you can enjoy a 30% discount on all our prices in an unbeatable way by any of our closest competition. Not only do you have the best price on the internet, but you can also compare all the prices of each of the providers found in Renfrew in the province of Ontario, counting the rental rates for a luxury car, truck, or motorhome. That is why we are always innovating so that your experience when renting a car is as smooth as possible, with chauffeur services or other important accessories for your trip.
Look at our entire rental fleet in Canada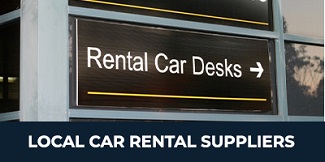 What supplier is best for your trip?
Throughout Renfrew's city in Ontario's province, Auto Europe maintains relationships with renowned suppliers so that you can always have the excellence and professionalism that only we can provide. Throughout the city, you can count on providers such as Budget, Avis, Hertz, Dollar, and many others so that you always have the best option. You have to start comparing prices at the top of this page.
Click on the logos below to learn more about our top suppliers in Renfrew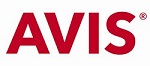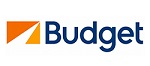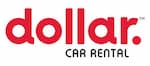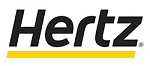 Find reviews for car rentals in Renfrew from our past customers.
Renfrew Car Rental Travel Inspiration
Renfrew was the host and sponsor of the annual Ottawa Valley Lumber Baron Festival, a celebration of the city's roots in the lumber industry. The Lumber Baron Festival is now known as Valleyfest, abandoning its historical roots. The Renfrew Fair has drawn mixed crowds for decades with its in-between rides, exhibits, demolition derby, musical acts, and cattle show. The fair takes place the second weekend of every September and lasts from Wednesday afternoon to Sunday afternoon. The Carter Shows company provides the tours. There is a nearby Blue Grass Music Festival that takes place every year in mid-July.
| Travel Tips | Travel Inspiration |
| --- | --- |
| | |
See More with a Rental Car in Renfrew
One of the four original teams of the National Hockey Association, the NHL forerunner, was based in Renfrew. The Renfrew Creamery Kings sought to play in the Eastern Canadian Amateur Hockey Association, but to no avail. The team's owner, MJ O'Brien, eventually funded and assembled his own league, the NHA. The Creamery Kings played two hockey seasons with the NHA, 1911 and 1912 until MJ O'Brien retired to pursue his railroad interests. Renfrew Timberwolves has been the city's hockey team since 1987, but the team traces its roots back to 1968 as Renfrew Lions or Renfrew Junior Timberwolves. The current team plays in Level 2 of the Central Canadian Hockey League.
| | | | |
| --- | --- | --- | --- |
| Driving Route | Distance (mi) | Distance (km) | Avg. Trip Time |
| Renfrew to Toronto | 236 MIs | 380 KMs | 4h 07 mins |
| Renfrew to Ottawa | 58 MIs | 94 KMs | 1h 02 mins |
| Renfrew to Hamilton | 274 MIs | 442 KMs | 4h 41 mins |
| Renfrew to Kitchener | 285 MIs | 459 KMs | 4h 53 mins |
| Renfrew to Niagara Falls | 311 MIs | 502 KMs | 5h 11 mins |
---
Common Questions About Renting a Car in Renfrew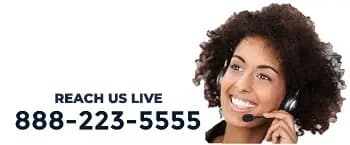 How much do rental cars cost in Renfrew?
Both Auto Europe and any company cannot guarantee the exact price before certain important factors during your rentals, such as the day, car class, and location. However, we can guarantee that our prices contain a 30% discount that you will not find on another website. That is why when it comes to renting a car in Renfrew in the province of Ontario, we only invite you to compare the prices at the top of our page.
How old do you have to be to rent a car in Renfrew?
To rent a car in Renfrew's city in the province of Ontario, you must be at least 21 years old and have a driver's license with at least one year of experience. For drivers between the ages of 21 and 24, additional young driver fees may apply. Fees vary by provider and are paid locally. Age restrictions are also established for drivers over 65 years of age.
What is the cancellation policy for Auto Europe in Renfrew?
All car rental cancellations made with more than 48 hours notice benefit from a full refund. A $75 will be applied to cancel a car rental in Renfrew in Ontario's province, made less than 48 hours in advance. Finally, all reservations canceled after your designated pick-up time are non-refundable, as well as all cancellations must be processed by Auto Europe and not the Renfrew car rental provider.
Find more answers to your Canada car rental questions with Auto Europe today!