Car Rental Kanata, Ontario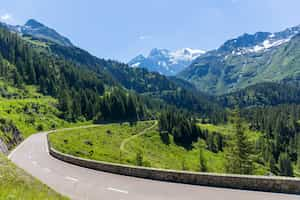 Kanata is one of the largest suburbs in Ottawa, Ontario, Canada. It is located about 22 km (14 miles) west of the city center. In 2016, Kanata had a population of 90,806 (117,304 in the population center) and was growing rapidly. Before merging into Ottawa in 2001, it was one of Canada's fastest-growing cities and the fastest-growing community in Eastern Ontario. Located just west of the Greenbelt of the National Capital Commission, it is one of the larger communities surrounding downtown Ottawa. It is a planned community and a major high-tech hub.
To the east, Kanata is separated from Nepean's ancient city by the National Capital Commission's Greenbelt. The Bells Corners community borders the inner side of the Greenbelt. Bells Corners is a high-tech suburb established around 1950 and was home to Canadian technology icons such as Computing Devices Canada, the Ottawa-based defense electronics company (bought by General Dynamics) that paved the way for post defense technology. Firms, in what is now unofficially known as Silicon Valley North or Kanata. Wherever you may be in Kanata, we have a convenient location for your next Ontario rental car. Book and save with Auto Europe today!
---
Planning your car rental in Kanata with Auto Europe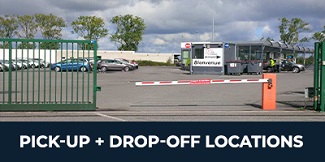 Where to pick-up your rental car?
Auto Europe has been working since 1954 to provide the best service in the rental market through the excellent bilateral relationship we have with each of our suppliers worldwide and especially throughout the city of Kanata in Ontario, so that if you can always have the best prices with the excellence and punctuality that characterizes the world leader in car rental. You can pick up or drop off your rental in many city locations.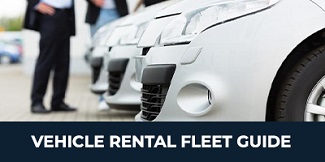 What type of vehicle do you need?
Being a client of Auto Europe, you can enjoy a 30% discount on all our prices in an unbeatable way by any of our closest competition. Not only do you have the best price on the internet, but you can also compare all the prices of each of the providers found in Kanata in the province of Ontario, counting the rental rates for a luxury car, truck, or motorhome. That is why we are always innovating so that your experience when renting a car is as smooth as possible, with chauffeur services or other important accessories for your trip.
Look at our entire rental fleet in Canada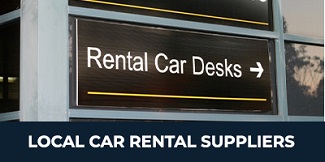 What supplier is best for your trip?
Throughout Kanata's city in Ontario's province, Auto Europe maintains relationships with renowned suppliers so that you can always have the excellence and professionalism that only we can provide. Throughout the city, you can count on providers such as Budget, Avis, Hertz, Dollar, and many others so that you always have the best option. You have to start comparing prices at the top of this page.
Click on the logos below to learn more about our top suppliers in Kanata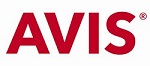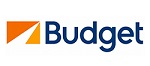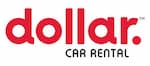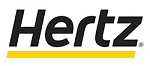 Find reviews for car rentals in Kanata from our past customers.
Kanata Car Rental Travel Inspiration
Kanata is home to the Ottawa Senators professional ice hockey team, which plays at the Canadian Tire Center. An Ottawa Senator women's team plays at the Bell Sensplex. The annual Bell Capital Cup junior amateur ice hockey tournament is held at the Sensplex over the Christmas holidays. The Kanata Lasers, formally known as the Kanata Stallions (and Valley Lasers), are the youth team that plays at the Kanata Recreational Complex. Kanata Soccer Club is the largest sports club in Kanata and the second-largest city with about 4,500 players. The Kanata Rhythmic Gymnastics Club is Ontario's largest rhythmic gymnastics club, founded by head coach Dasa Lelli in 1975. After the first rhythmic gymnastics club, Olympia Gymnastics, the first artistic gymnastics, and recreation center was founded in 2005 on Iber Road.
| Travel Tips | Travel Inspiration |
| --- | --- |
| | |
See More with a Rental Car in Kanata
South of Kanata is Stittsville, Ontario. First a farming community, then a town, then part of Goulbourn Township, Stittsville is now a large suburb that merged into Ottawa's new city in 2001 and largely employed by high-tech industry.
| | | | |
| --- | --- | --- | --- |
| Driving Route | Distance (mi) | Distance (km) | Avg. Trip Time |
| Kanata to Toronto | 237 MIs | 382 KMs | 4h 20 mins |
| Kanata to Ottawa | 13 MIs | 22 KMs | 0h 17 mins |
| Kanata to Hamilton | 280 MIs | 451 KMs | 4h 49 mins |
| Kanata to Kitchener | 290 MIs | 468 KMs | 5h 01 mins |
| Kanata to Niagara Falls | 317 MIs | 511 KMs | 5h 16 mins |
---
Common Questions About Renting a Car in Kanata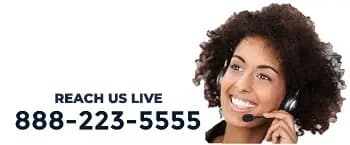 How much do rental cars cost in Kanata?
Both Auto Europe and any company cannot guarantee the exact price before certain important factors during your rentals, such as the day, car class, and location. However, we can guarantee that our prices contain a 30% discount that you will not find on another website. That is why when it comes to renting a car in Kanata in the province of Ontario, we only invite you to compare the prices at the top of our page.
How old do you have to be to rent a car in Kanata?
To rent a car in Kanata's city in the province of Ontario, you must be at least 21 years old and have a driver's license with at least one year of experience. For drivers between the ages of 21 and 24, additional young driver fees may apply. Fees vary by provider and are paid locally. Age restrictions are also established for drivers over 65 years of age.
What is the cancellation policy for Auto Europe in Kanata?
All car rental cancellations made with more than 48 hours notice benefit from a full refund. A $75 will be applied to cancel a car rental in Kanata in Ontario's province, made less than 48 hours in advance. Finally, all reservations canceled after your designated pick-up time are non-refundable, as well as all cancellations must be processed by Auto Europe and not the Kanata car rental provider.
Find more answers to your Canada car rental questions with Auto Europe today!