Car Rental Sault Ste. Marie, Ontario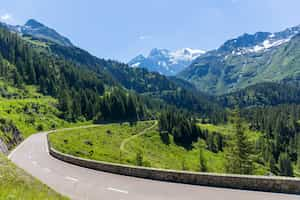 Sault Ste. Marie is a city on the St. Marys River in Ontario near the Canada and the United States border. It is the Algoma District seat and the third-largest city in Northern Ontario, after Sudbury and Thunder Bay. The Ojibwe, the indigenous Anishinaabe inhabitants of the area, call this area Baawitigong, which means "place of the rapids." They used it as a regional gathering place during whitefish season in St. Mary's Rapids. (The Anglicized form of this name, Bawating, is used in the area's institutional and geographic names.)
On the other side of the river, to the south, are the United States and the Michigan city of the same name. These two communities were one city until a new treaty after the War of 1812 established the border between Canada and the United States in this area on the St. Mary River. In the 21st century, the two cities are linked by the International Bridge, which connects Interstate 75 on the Michigan side, and Huron Street (and the former 550B Ontario Secondary Highway) on the Ontario side. Marine traffic in the Great Lakes system bypasses the Saint Mary's rapids through American Soo Locks, the world's busiest canal in terms of tonnage running through it, while smaller pleasure and tour boats use the Canadian Sault Ste. Marie Canal. Wherever you may be in Sault Ste, Marie, we have a convenient location for your car rental in Ontario.
---
Planning your car rental in Sault Ste. Marie with Auto Europe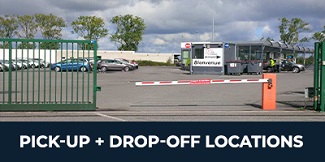 Where to pick-up your rental car?
Auto Europe has been working since 1954 to provide the best service in the rental market through the excellent bilateral relationship we have with each of our suppliers worldwide and especially throughout the city of Sault Ste. Marie in Ontario, so that if you can always have the best prices with the excellence and punctuality, characterizes the world leader in car rental. You can pick up or drop off your rental in many city locations.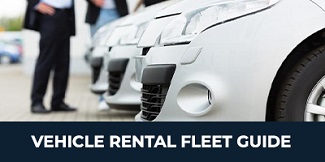 What type of vehicle do you need?
Being an Auto Europe client, you can enjoy a 30% discount on all our prices in an unbeatable way by any of our closest competition. Not only do you have the best price on the internet, but you can also compare all the prices of each of the providers found in Sault Ste. Marie in the province of Ontario, counting the rental rates for a luxury car, truck, or motorhome. That is why we are always innovating so that your experience when renting a car is as smooth as possible, with chauffeur services or other important accessories for your trip.
Look at our entire rental fleet in Canada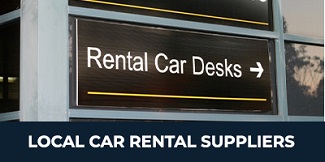 What supplier is best for your trip?
Throughout Sault Ste. Marie's city in Ontario's province, Auto Europe, maintains relationships with renowned suppliers so that you can always have the excellence and professionalism that only we can provide. Throughout the city, you can count on providers such as Budget, Avis, Hertz, Dollar, and many others so that you always have the best option. You have to start comparing prices at the top of this page.
Click on the logos below to learn more about our top suppliers in Sault Ste. Marie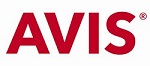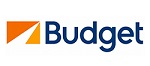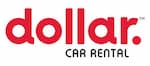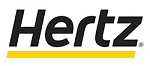 Find reviews for car rentals in Sault Ste. Marie from our past customers.
Sault Ste. Marie Car Rental Travel Inspiration
Tourist attractions in the area include the Canadian Bushplane Heritage Center, the Sault Ste. Marie Museum, the Sault Ste. Marie Canal National Historic Site, boat tours of the Sault Locks (which connect Lake Superior with the lower reaches of Great Lakes), Whitefish Island, Ermatinger-Clergue National Historic Site, Sault Ste. Marie Casino, Algoma Art Gallery, and the popular Agawa Canyon Tourist Train of the Algoma Central Railway. The MS Norgoma, a Canadian passenger ship, was a museum ship on the Great Lakes at Sault Ste. Marie. This ship is no longer docked in Sault Ste. Marie.
| Travel Tips | Travel Inspiration |
| --- | --- |
| | |
See More with a Rental Car in Sault Ste. Marie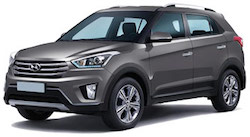 Nearby parks include Pancake Bay Provincial Park, Batchawana Bay Provincial Park, and Lake Superior Provincial Park. Winter activities are also a boon to Sault Ste Marie's tourism industry with the annual Bon Soo Winter Carnival, Searchmont Resort as a great ski and snowboard destination, Stokely Creek Lodge (cross-country ski resort), and Hiawatha, a cross-country ski trail nearby. The city is also home to a large snowmobile trail system that runs through the province of Ontario. A new non-motorized HUB trail is being created around the city (20km or 12 miles) so that walkers, skaters, and cyclists (snowshoeing and cross country skiing in winter) can enjoy the beautiful and convenient circular tour of the city. The Voyageur Hiking Trail, a long-distance route that will eventually run from Sudbury to Thunder Bay, originated in Sault Ste. Marie in 1973. The Roberta Bondar Pavilion was created to commemorate the first Canadian female astronaut to go into space.
| | | | |
| --- | --- | --- | --- |
| Driving Route | Distance (mi) | Distance (km) | Avg. Trip Time |
| Sault Ste. Marie to Toronto | 426 MIs | 687 KMs | 7h 15 mins |
| Sault Ste. Marie to Ottawa | 492 MIs | 792 KMs | 8h 41 mins |
| Sault Ste. Marie to Hamilton | 459 MIs | 740 KMs | 7h 28 mins |
| Sault Ste. Marie to Kitchener | 470 MIs | 758 KMs | 7h 41 mins |
| Sault Ste. Marie to Niagara Falls | 497 MIs | 800 KMs | 7h 58 mins |
---
Common Questions About Renting a Car in Sault Ste. Marie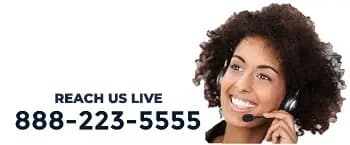 How much do rental cars cost in Sault Ste. Marie?
Both Auto Europe and any company cannot guarantee the exact price before certain important factors during your rentals, such as the day, car class, and location. However, we can guarantee that our prices contain a 30% discount that you will not find on another website. That is why when it comes to renting a car in Sault Ste. Marie, in the province of Ontario, we only invite you to compare the prices at the top of our page.
How old do you have to be to rent a car in Sault Ste. Marie?
To rent a car in Sault Ste. Marie's city in the province of Ontario must be at least 21 years old and have a driver's license with at least one year of experience. For drivers between the ages of 21 and 24, additional young driver fees may apply. Fees vary by provider and are paid locally. Age restrictions are also established for drivers over 65 years of age.
What is the cancellation policy for Auto Europe in Sault Ste. Marie?
All car rental cancellations made with more than 48 hours notice benefit from a full refund. A $ 75 will be applied to cancel a car rental in Sault Ste. Marie, in Ontario's province, made less than 48 hours in advance. Finally, all reservations canceled after your designated pick-up time are non-refundable, as well as all cancellations must be processed by Auto Europe and not the Sault Ste. Marie car rental provider.
Find more answers to your Canada car rental questions with Auto Europe today!