Car Rental Pickering, Ontario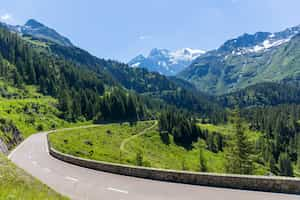 Pickering is a city located in southern Ontario, Canada, immediately east of Toronto in the Durham region. For centuries, it fell under the direction of the Iroquoian Wyandotte speech. Starting in the 1770s, the area was colonized primarily by ethnic British settlers. There was an increase in population after the American Revolutionary War when the Crown resettled the Loyalists and encouraged new immigration. Many smaller rural communities have been preserved and function as historical sites and museums of provincial importance. The city also includes the development of Durham Live, a multi-million dollar casino complex.
The city covers 231 square kilometers (89 square miles) with an elevation of 89 meters (292 feet). Wherever you may be in Pickering, we have a convenient location for your car rental. Travelers who book with us in Pickering can save up to 30% when comparing rates on competitor sites. Book today to lock-in a great low rate for your rental in Ontario.
---
Planning your car rental in Pickering with Auto Europe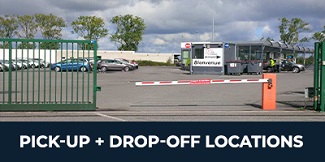 Where to pick-up your rental car?
Auto Europe has been working since 1954 to provide the best service in the rental market through the excellent bilateral relationship we have with each of our suppliers worldwide and especially throughout the city of Pickering in Ontario, so that if you can always have the best prices with the excellence and punctuality that characterizes the world leader in car rental. You can pick up or drop off your rental in many city locations.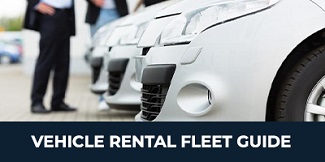 What type of vehicle do you need?
Being an Auto Europe client, you can enjoy a 30% discount on all our prices in an unbeatable way by any of our closest competition. Not only do you have the best price on the internet, but you can also compare all the prices of each of the providers found in Pickering in the province of Ontario, counting the rental rates for a luxury car, truck, or motorhome. That is why we are always innovating so that your experience when renting a car is as smooth as possible, with chauffeur services or other important accessories for your trip.
Look at our entire rental fleet in Canada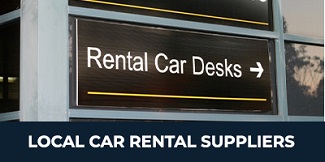 What supplier is best for your trip?
Throughout Pickering's city in Ontario's province, Auto Europe maintains relationships with renowned suppliers so that you can always have the excellence and professionalism that only we can provide. Throughout the city, you can count on providers such as Budget, Avis, Hertz, Dollar, and many others so that you always have the best option. You have to start comparing prices at the top of this page.
Click on the logos below to learn more about our top suppliers in Pickering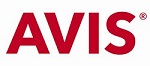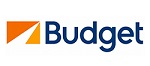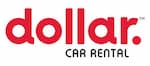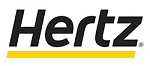 Find reviews for car rentals in Pickering from our past customers.
Pickering Car Rental Travel Inspiration
Pickering is home to the Pickering Nuclear Generating Station, an eight reactor facility with 4,120 megawatts. The first station, Pickering A, opened with four reactors in 1971. Ontario Power Generation, the operator of the plants, is the largest single employer in the city. In 2001, the OPG 7 Commemorative Wind Power Turbine was inaugurated at the generating station site. The nuclear power plant is expected to begin decommissioning in 2024. Several manufacturers are also in the city. Major employers include Yorkville Sound (audio equipment), Purdue Pharma Canadian headquarters (health and beauty and pharmaceutical products), Hubbell Canada (electrical equipment), PSB Speakers - Lenbrook (stereo equipment), and Eco-Tec Inc. ( industrial water purification). And chemical recovery systems).
| Travel Tips | Travel Inspiration |
| --- | --- |
| | |
See More with a Rental Car in Pickering
Pickering has planned an intensification program downtown, including new condo developments around the Pickering GO Station and Pickering Town Center. Pickering Town Center is a two-story shopping center located in Pickering. A closed pedestrian bridge built over the 14 lanes of the 401 freeway was a recent development that has contributed to Pickering's push for greater density downtown. The Durham Live project in South Pickering received approval for construction in 2017. It will include a water park, film studio, five-star hotel, performing arts theater, and possibly a casino.
| | | | |
| --- | --- | --- | --- |
| Driving Route | Distance (mi) | Distance (km) | Avg. Trip Time |
| Pickering to Toronto | 27 MIs | 42 KMs | 0h 35 mins |
| Pickering to Ottawa | 251 MIs | 405 KMs | 3h 48 mins |
| Pickering to Hamilton | 70 MIs | 114 KMs | 1h 12 mins |
| Pickering to Kitchener | 86 MIs | 139 KMs | 1h 28 mins |
| Pickering to Niagara Falls | 107 MIs | 173 KMs | 1h 41 mins |
---
Common Questions About Renting a Car in Pickering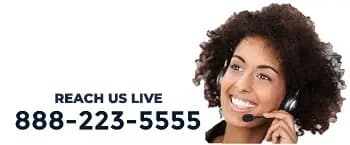 How much do rental cars cost in Pickering?
Both Auto Europe and any company cannot guarantee the exact price before certain important factors during your rentals, such as the day, car class, and location. However, we can guarantee that our prices contain a 30% discount that you will not find on another website. That is why when it comes to renting a car in Pickering in the province of Ontario, we only invite you to compare the prices at the top of our page.
How old do you have to be to rent a car in Pickering?
To rent a car in Pickering's city in the province of Ontario, you must be at least 21 years old and have a driver's license with at least one year of experience. For drivers between the ages of 21 and 24, additional young driver fees may apply. Fees vary by provider and are paid locally. Age restrictions are also established for drivers over 65 years of age.
What is the cancellation policy for Auto Europe in Pickering?
All car rental cancellations made with more than 48 hours notice benefit from a full refund. A $ 75 will be applied to cancel a car rental in Pickering in Ontario's province, made less than 48 hours in advance. Finally, all reservations canceled after your designated pick-up time are non-refundable, as well as all cancellations must be processed by Auto Europe and not the Pickering car rental provider.
Find more answers to your Canada car rental questions with Auto Europe today!