Car Rentals at Invalides Rail Station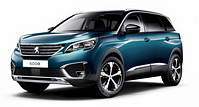 Invalides is a locality within Paris specifically within the 7th arrondissement. This area got its namesake from the Hotel Royal des Invalides , also known as Les Invalides, which was built by King Louis XIV for wounded homeless veterans.

Discover the historic city of Paris in the convenience of your France rental car with Auto Europe. We provide discounted rates on car rentals, superb customer service, not to mention quality Paris car rental reviews! Call us toll-free at 1-888-223-5555 for more information about your car rental in Paris!
Invalides Station Area Information
Les Invalides offers visitors a chance to learn more about the military history of France. The complex houses three different military museums and is also the burial site for some of France's best known war heroes, including Napoleon Bonaparte. The 7th arrondissement is also home to the Eiffel Tower, France's most notable attraction. The Musee d'Orsay is also a must see while in Paris featuring the works of Degas, Monet, Van Gogh, and Manet.
Alternate Rail and Airport Pickup Locations in Paris
Things to do in Invalides
If you're looking to spend a day at Les Invalides in the 7th arrondissement of Paris, getting around Paris by rental car is a cheaper and more flexible alternative to taxis and tour buses.

Les Invalides is comprised of famous buildings, monuments, and architectural masterpieces, and it's a historically significant complex that holds a special place in France's identity. Les Invalides was originally built as a hospital and retirement home for soldiers and veterans, but became a symbol for the French Revolution. You can visit Musée de l'Armée (Army Museum) or Musée des-Plans Reliefs and learn about the history of France's military. You can also visit the vaults and tombs of important military figures from the last four centuries. The focal point of Le Invalides is Dôme des Invalides. The dome is a French-Baroque masterpiece that is also Napoleon Bonaparte's burial site.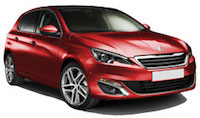 Just outside Les Invalides are two major roadways, Boulevard de la Tour-Maubourg and Boulevard de Invalides, and they allow uncomplicated access to the rest of the 7th arrondissement. The area which surrounds Les Invalides within the 7th arrondissement is an upscale and historically aristocratic section of Paris that makes for beautiful scenic driving and an authentic Parisian experience!

Take a short drive from Invalides and park your car near Champ de Mars, where you can walk around and visit the Eiffel Tower. You could also drive along the southern bank of the River Seine, known as La Rive Gauche, or visit art museums like the Charles de Gaulle Museum or Musée d'Orsay.

When visiting the 7th arrondissement, you'll want to travel around by car to ensure you're seeing this beautiful and historical section of Paris in its entirety. Taxis and tour buses in Paris can be expensive, but when you rent a car with Auto Europe, you can take your time getting around and experiencing one of the best areas of Paris.
Hotels in Invalides
There are a myriad of fine hotels surrounding Les Invalides including Jardins Eiffel, Hotel Le Walt, Le Tourville, Splendid Hotel Tour Eiffel, and Hotel La Serre. Auto Europe can help you book your hotel accommodation in Paris, contact us 24/7 at 1-888-223-5555 for more information.

Popular Car Rental Locations in France