Car Rental Palermo, Italy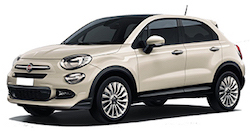 A rental car in Palermo, Italy is the ideal way to explore this cultural and economic hub. Palermo is a thriving metropolis, offering travelers an array of exciting opportunities, but one of the most popular reasons for visiting this Sicilian city is for its beaches. Palermo's coastline is lined with small beaches and charming coves - perfect for those who want to get away from it all. Bask in the sun and bury your toes in the golden sand in Palermo as you gaze at pristine water. The sunsets in Southern Italy cast a breathtaking glow over Palermo each evening and savvy travelers enjoy late-afternoon coastal drives in a Palermo rental car. Auto Europe offers a price-match guarantee, a large Italian car rental fleet and several convenient rental pickup locations in Italy throughout Palermo, Italy including Falcone Borsellino Airport and Notabartolo Rail Station.
Take the next step in planning your trip and book a rental car in Palermo, Italy, at a great low rate. We've got a variety of vehicle options for you to choose from economy car rentals to SUV and passenger van rentals. Use our booking engine to start comparing rates in Palermo or give us a call today at 1-888-223-5555!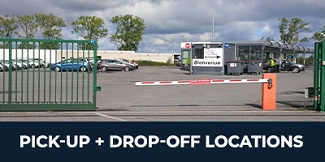 Palermo, IT car rental pick-up and drop-off
Let us know which of the Palermo, Italy, car rental sites you'd like to visit by utilizing our search engine to begin your search. In addition to Palermo Airport's fleet of autos, there are additional downtown sites. There are both Alamo and Thrifty facilities at the airport and around the city. With Auto Europe, clients may pick up and drop off their Palermo car rental in a variety of locations! Let us know if you don't see what you're searching for and we'll try our best to track it down.
1-888-223-5555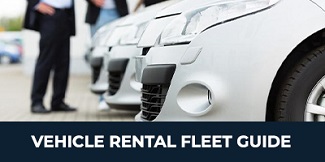 Palermo, IT car rental models
An ever-expanding selection of car rental models is available on Auto Europe's platform, as well as 24-hour customer support and pricing optimizations. Rates for Palermo vehicle rental models can be found on autoeurope.com, from Ford Edge SUVs to Chevy Impalas and Chrysler 300s. A Volkswagen Jetta or a Chrysler Pacifica 7-seater van for the family is not to be overlooked. In Palermo, you may rent a vehicle whether you're in Italy for business, leisure, or educational purposes.

Look through our varied car rental fleet!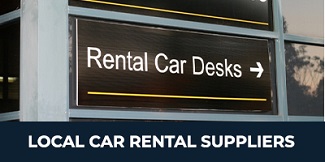 Palermo, IT car rental providers
On the Auto Europe website, Alamo and Thrifty car rental prices in Palermo are updated in real-time. Online savings and 24/7 customer care may be yours for the taking with just three simple clicks. Your Italy car rental will be waiting for you as soon as you arrive at the airport with your identification, driver's license, and airline boarding pass. To learn more about the Rome automobile rental companies we work with, click on the links below.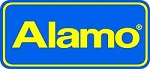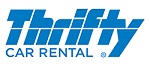 Please have a look at our car rental reviews from past satisfied customers!
Points of interest with a Palermo car rental
Unlike Rome or Florence (where attractions are exalted and put on display), many of Palermo's treasures are hidden, an inviting quality to travelers who enjoy exploring the road less traveled. During your time in Palermo you can expect to see immaculate palaces, castles and churches influenced by Middle Eastern, Norman, Baroque and Renaissance design. One of Palermo's greatest legacies is its market culture and browsing the city's markets allows visitors to connect with Palermo's past. When the sun sets dance the night away at one of the area's open air dance clubs or enjoy a quiet evening in conversation over cocktails and apertivos. Day or night there's much to do in Palermo, Italy and touring Palermo in a rental car invites spontaneity. Visit our driving information page for more about touring Italy safely.
Travelers can also drive their Palermo car hire to the following cities in Italy:
| | | | |
| --- | --- | --- | --- |
| Driving Route | Distance (mi) | Distance (km) | Avg. Trip Time |
| Palermo to Florence | 411 MIs | 662 KMs | 12h 25min |
| Palermo to Catania | 131 MIs | 211 KMs | 2h 28min |
| Palermo to Rome | 574 MIs | 924 KMs | 10h 02min |
| Palermo to Naples | 445 MIs | 715 KMs | 8h 04min |
| Palermo to Venice | 883 MIs | 1,422 KMs | 14h 55min |
Palermo car rental FAQ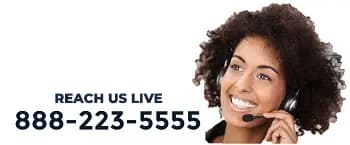 Can I rent a vehicle in Palermo and drive with my Canadian driver's license?
On your upcoming visit to Italy, an international driver's permit (IDP) is needed to drive within the region. International drivers are legally required to possess an IDP in Italy, therefore we recommend that all our clients get an IDP in advance of their trip. For additional info on which countries require an IDP and ways to obtain one, please visit our International Driver's Permit FAQ page.
What's the legal age requirement to rent a vehicle in Palermo?
If you're planning on renting a car or truck in Palermo you must be at least 21. Many other charges could also be applied if you are under 25, for instance a young driver surcharge, which may cost up to $25 per day. Extra drivers can also cost as much as $15 - $25 per day.
Is It Possible to use third party insurance for my car rental in Palermo?
Visa, MasterCard, Discover, Amex, and others do provide rental vehicle insurance plans. Insurance policies will change by provider. Evaluate different plans to determine what type of protection could be available for your rental car.