Rental Cars in Bergamo
Bergamo is situated approximately 30 miles northeast of Milan. Bergamo is surrounded by mountains so there is ample opportunity for outdoor recreation. A car rental in Bergamo is ideal for exploring the city and the surrounding mountains. The mountains surrounding Bergamo are spectacular whether you choose to visit in the summer or during the winter months. A car rental in Bergamo will allow for easy and affordable access to recreational activities such as hiking, skiing in the winter months and mountain biking.

Renting a car in Italy is easy with Auto Europe. We offer several convenient pickup locations and a large rental car fleet selection so, you are guaranteed to find the perfect rental for your Italian adventure. Plan your car rental pick-up to coincide with your arrival to the Bergamo Airport, or better yet, arrange a curbside airport transfer so you can simply grab your bags and go!

Road Trip From Bergamo to Explore More of Italy in a Rental Car
| | | | |
| --- | --- | --- | --- |
| Driving Route | Distance (mi) | Distance (km) | Avg. Trip Time |
| Bergamo to Florence | 212.88 MIs | 342.6 KMs | 3h 33 mins |
| Bergamo to Siena | 246.62 MIs | 396.9 KMs | 4h 11 mins |
| Bergamo to Pisa | 197.22 MIs | 317.4 KMs | 3h 13 mins |
| Bergamo to Livorno | 208.53 MIs | 335.6 KMs | 3h 23 mins |
| Bergamo to Rome | 371.64 MIs | 598.1 KMs | 6h 9 mins |
| Bergamo to Milan | 37.84 MIs | 60.9 KMs | 58 mins |
| Bergamo to Venice | 140.80 MIs | 226.6 KMs | 2h 11 mins |
Explore Bergamo by Rental Car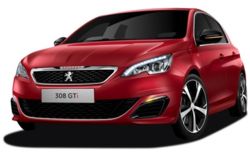 While you are in Bergamo make sure to visit Citta Alta which is the historic part of Bergamo. While in Citta Alta visit the many buildings of the renaissance era and of course the Piazza Vecchio. If you are looking for a faster pace visit the Citta Bassa the industrialized portion of the city where you will find several clubs and restaurants. From Bergamo if you are looking to enjoy the clean mountain air and fresh waters you can head to Lake Como for a relaxing change of pace. Or, if you want to take advantage of the fast paced metropolitan environment head to Milan. Spend you afternoons shopping in some of the trendiest and most fashionable boutiques in the world. Take time to relax and spend your evenings dining on traditional Italian fare and sipping Chianti. Whether you prefer the quiet serenity of the mountains or the hustle and bustle of Milan a car rental in Bergamo allows you the freedom and flexibility to travel at your own pace. Unsure about driving in Italy? Questions about local traffic laws? Visit our page with information on driving your rental car in Italy.
Rent a Car in Bergamo with Auto Europe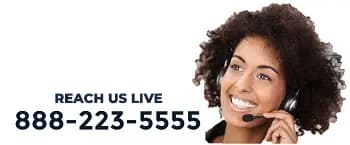 Auto Europe has provided affordable, quality car rentals and unbeatable customer service for more than fifty years! Auto Europe also guarantees to have the best rates and service in the industry. If you find a lower rate with one of our competitors we guarantee to beat it for you. To ensure you are 100% satisfied with your car rental in Bergamo we are open 24 hours a day and provide a toll free 24 hour assistance number for your convenience from Italy. To take advantage of our great rates and service book a car online, if you have any questions visit our Italy car rental FAQ page or, call us toll free at 1-888-223-5555.