Your Italy Car Rental & Travel Questions Answered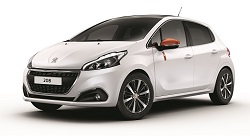 Use these helpful Italy car rental FAQs, and general Italy travel FAQs to help answer some of the more common questions travelers ask when planning a trip to Italy. Seeing the sights from the driver's seat of a rental car is one of the best ways to fully experience everything this beautiful destination has to offer. If you have further questions that weren't answered here, or if you're ready to book your car rental in Italy, don't hesitate to contact Auto Europe at 1-888-223-5555, to speak to a friendly travel reservations expert available 24/7.
Italy Car Rental FAQ
What type of car is best for vacationing in Italy?
One type of rental car in Italy does not fit all. The best vehicle for you will depend on how you'll be spending your time in Italy and how many people you'll be traveling with. If you're traveling with only one other person and will be spending a lot of your time inside a major city, a mini, economy or compact car might be best for you. If you're planning on taking longer trips and exploring numerous cities, then a mid-size, full-size or luxury vehicle might be a better fit.
Will I take possession of my rental at the airport?
There are numerous places where you can pick up your car rental in Italy, including at the Fiumicino Airport, Milan Central Rail Station and hundreds of other airport, rail station and downtown locations. Where you collect your rental car simply depends on what will be most convenient for you. Auto Europe is able to help you arrange the pick-up location that will best accommodate your needs.
How old do I have to be to rent a car in Italy?
In order to rent a car in Italy, you must be at least 21 years old. There are certain rental companies that allow drivers as young as 18 to rent a car in Italy as long as they have held their license for at least one year. Any driver under the age of 25 should expect to pay a young driver's surcharge.
Do I need a credit card to rent a car?
Yes, credit cards are required to rent vehicles in Italy. Similar to rental agencies in the U.S., rental companies in Italy will typically place a hold on the value of the deductible for the vehicle you rent, and this amount will be refunded after the rental is returned. Can I take my rental vehicle outside Italy?

Yes. In most cases travel to other countries is permitted, but this depends on the type of vehicle you're driving and the country you'll be visiting. Usually luxury and high-end cars are not allowed into some Eastern European countries.
Do I have to return my rental car to the same location?
You can drop your car off in another Italian city, however, in most cases there will be a domestic one-way fee you'll need to pay when you pick up your vehicle. You can also drop off your rental in another European city, but be aware that an international one-way fee will be charged at pickup. More information is available about this subject on our one-way car rental page.
Do I need GPS while driving in Italy?
Although not required to drive in Italy, Auto Europe strongly encourages you to rent a GPS unit on your next trip to Italy. Many drivers gain peace of mind when they're able to rely on a GPS that includes up-to-date Italian maps.
Can I extend my car rental while I'm in Italy?
If you decide you need to extend your rental once you've arrived in Italy, you can call Auto Europe toll-free 24/7 at 00-800-223-5555 and one of our knowledgeable reservation specialists would be happy to help you.
What should I do with my car rental paperwork?
We suggest you keep any paperwork you receive with your rental vehicle as well as your fuel receipts securely stored in a convenient location. Having your paperwork readily accessible will come in handy if you should have any questions while driving in Italy.
What if I find a better deal on a rental car in Italy?
For your convenience, Auto Europe offers a price-match guarantee. If you find a lower rate for a comparable rental, simply fill out or Guaranteed Best Rate form and we will beat that price!
What kind of insurance do I need?
All of our Italian car rental rates include collision damage waiver (CDW), theft protection, fire insurance and third-party liability. Drivers may also want to consider purchasing personal accident insurance as well as personal effects insurance. You can find more information on our detailed car rental insurance page.
Italy Travel FAQ
What are Italy's entry requirements?
Canadian citizens are not required to purchase a visa when entering Italy for visits lasting less than three months. Pets are also welcome, provided they have valid vaccination and health certificates. The vaccinations must be no less than 20 days and no more than 11 months prior to the date of entry. All tourists must register with the local police within three days of arrival. This process is usually provided by your hotel but those staying in private homes or villas will need to go to the local police station to register.
What is the time difference in Italy?
Italy operates six hours ahead of Eastern Standard Time in the United States and Canada, except between March and October. During these months, Daylight Savings is in observance, placing North America seven hours behind.
Is English a commonly spoken language in Italy?
English is understood near the tourist attractions and facilities, but knowledge of basic Italian phrases is helpful throughout the country.
What are the standards for electrical outlets in Italy?
Italy uses the standard Continental two-round-pin plug, carrying either 220 or 125 volts AC.
Are there restrictions for passing through customs In Italy?
Travelers are not taxed when transporting an appropriate number of goods for personal use. Visitors are able to bring back no more than 750 ml of liquor and 2 liters of wine at a time, and no more than 400 cigarettes or 50 cigars or 500 grams of tobacco per person.
How much should I tip when traveling in Italy?
Tipping can prove to be quite complicated in Italy, as the percentages and procedures vary by region. For example, a service charge is added to your check when dining, but it is customary to leave an additional 5% on the table. Hotel staff, on the other hand, is generally €.50 - €1 per day (at the end of the stay) for maids, €.50 - €1 per service rendered for bellhops, valets, and room-service waiters, €.25 - €.50 per table per day (at the end of your stay) for breakfast waiters, €.50 for doormen who hail you a cab, and about 15% of the total bill for the concierge. Theater ushers, gas stations attendants, porters, and tour guides are also tipped and earn approximately €.50 - €1 per service. Taxi drivers, however, expect around 5 - 10% of the total fare. Tipping is ultimately at the traveler's discretion, but premium establishments and services should be recognized accordingly.
What are the general business hours for institutions in Italy?
Museums: Most museums are open from 930am to 5 or 6pm every day except Tuesdays and Sunday mornings. Most will also close for lunch between noon and 2pm.

Post Offices: General hours are 9am - 2pm, varying throughout the region.

Restaurants: The main lunch hour is 1230 or 1pm, whereas dinner is usually around 8 in the evening.

Shopping: Normal business hours run from 930am to generally 5 or 6pm, with a lunch break from noon to 2pm. Larger stores will open earlier as well as remain open later, without closing for lunch.
What is the local tax rate in Italy?
The current VAT in Italy is 22%
Where is the Canadian Embassy in Italy?
Canadian Embassy - Immigration/Visa and Consular Canadian Citizen Services
Via Zara, 30
Rome, IT 00198
+39 06 854 441
Where is Italian Government Tourism Board in Canada?
Italian National Tourist Board
69 Yonge Street, Suite 1404
Toronto, M5E 1K3 Canada
+1 416 925 4882
Have More Questions About Travel & Car Rentals in Italy?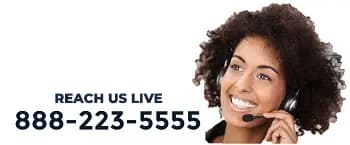 Still looking for answers to questions regarding your trip to Italy? Check out Auto Europe's helpful travel tips page for detailed info on a wide variety of travel-related topics, ranging from car rental insurance options and equipment rental, to travel checklist packing guides and even CAA discount codes.