Italy Car Rental Driving Information
Driving Overview
General Information
Italy is bursting at the seams with things to do, sights to see and of course delicious cuisine to eat! A car rental in Italy from Auto Europe is the only to experience all these wonderful things and more! Before your trip please take a moment to look over the information below which is important to renting and driving a vehicle in Italy.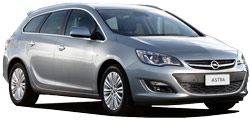 Requirements
If you are looking to rent a vehicle in Italy through Auto Europe you must be at least 18 years old and have a driver's license that has been valid for at minimum of 1 year. Young drivers renting a car under the age of 25 may be required to pay an additional surcharge of $16-$36 CAD per day in order to rent a vehicle with some suppliers. It is highly recommended to obtain an international driver's license when traveling in Italy as the local authorities require it and if you fail to present one it could result in a fine. The use of a mobile phone while driving in Italy is illegal and could result in being fined on the spot if you are caught. Any child under the age of 3, is required to sit in the back seat and must be secured in a car seat that is suitable to their size. Children who are between 4 and 12 are allowed to travel in the front seat only if they are in a car seat or booster that is appropriate to their age and size.
Speed Limits
In Italy you must abide by the following speed limits unless other wise indicated: city 50 km/h, major roads 90 km/h to 110 km/h and 130 km/h on all highways.
Rules of the Road
In Italy vehicles must drive in the right side of the road and must always give way to vehicles coming from the right if at an intersection. High beam headlights can only be used outside of Italian cities and towns. Major cities in Italy have restricted driving zones for non-residents, find maps and information on restricted driving zones (ZTLs) in Italy.
Gas & Diesel
Italian gas stations open from 7am-12pm then reopen from 3:30-7pm during the week. The approximate cost for gas is $6.85 CAD per gallon with diesel costing a little bit less at $6.55 CAD per gallon. Prices are approximate and can change without notice.
Tolls
Toll highways run all throughout Italy and can be paid by cash or credit card. The vehicle class in conjunction with the distance you travel on the highway is what determines the amount of the toll you have to pay.
Parking
Large cities in Italy take part in blue zone parking which will require you to obtain a timed parking disc (available at tourist offices and gas stations) to place on the vehicles dashboard before leaving your vehicle.
Insurance Information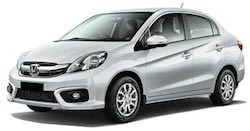 General Information
When renting a vehicle in Italy it is a requirement to have third party liability coverage and fire insurance. Unlike many other countries in Europe, Italy also requires collision damage waiver and theft protection on all rentals. Auto Europe has made getting these insurances on your rental easier then ever by offering them on all rental rates in Italy. Below you will learn more about the required forms of insurance as well as some other options that may be available to you.
Required Coverage
In Italy all rental rates will automatically include third party liability, fire insurance, collision damage waiver (CDW) and theft protection, as they are mandatory. Third party liability will provide insurance coverage to people and property outside of the rental vehicle and generally provides from 2.2 million euros up to an unlimited amount of coverage depending on the rental supplier. Fire insurance provides an unlimited amount of insurance coverage to the rental vehicle in the event it is damaged due to a fire. CDW and theft generally have a zero deductible (the amount you are responsible for in the event of an accident or theft), however some specialty vehicles (sports cars, luxury cars, 4x4s etc) and large vans may have deductibles in Italy.
Optional Coverage
Personal accident insurance and personal effects coverage are two forms of optional insurance that are available locally to you. Personal accident insurance (PAI) provides death and disability coverage to the driver and passengers of the rental vehicle. The cost of Personal accident insurance is about $16 CAD per day. Personal effects coverage (PEC) provides coverage of personal items that may be damaged or stolen from the rental vehicle. The cost of PEC is about $11 CAD per day. Optional insurances may be available through certain suppliers only and prices are subject to change without notice.
Rental Restrictions
General Information
When booking a rental car through Auto Europe most of them have the ability to travel through Western Europe without any restrictions. If you are interested in renting a luxury vehicle, sports car, SUV or large van and plan to take it outside of Italy please contact Auto Europe for some restrictions may apply to these vehicles due to insurance regulations. Auto Europe has strong bonds with the car supplies we work with which has helped create a special rental program that will allow specific vehicles the ability to travel in to select Eastern European countries. If you would like to travel into Eastern Europe please give advanced notice as additional surcharges may apply. At this time please take a moment to make sure the vehicle you are intending to rent is suitable for your travel needs.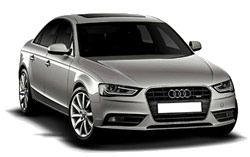 Restricted Countries
Rentals that begin in Italy are not allowed to travel into the following countries without prior notice to and approval of Auto Europe and the suppliers that we work with: Africa (Morocco, Tunisia, Algeria etc) Albania, Bosnia, Belarus, Bulgaria, Czech Republic, Croatia, Estonia, Greece, Hungary, Latvia, Lithuania, Macedonia, Moldova, Montenegro, Poland, Romania, Russia, Serbia, Slovenia, Slovakia, Turkey and the Ukraine.

Note: If you have plans to travel into any of the countries above please advise Auto Europe as travel into most of these countries can possibly be arrange with advanced notice. Additional surcharges may apply to some rentals being taken into Eastern Europe and not all vehicles are allowed.
One-Way Rentals
International one-way car rentals are available from Italy for an additional fee. Domestic one-ways are also offered most of which are free, but some luxury vehicles and large vans may have fees. Not all vehicles are permitted and a minimum rental length may apply.