Rental Cars in Salerno, Italy
Located on the coast of the Tyrrhenian Sea, Salerno borders Italy's beloved Amalfi Coast and holds many secrets and incredible stories of days gone by. This city is a lively and modern metropolis that boasts a charming medieval sector. Delve into Salerno's past and uncover history when you visit the Museo Archeologico Provinciale and see the 1st century bronze head of Apollo. This region was, and still is, an important center for culture, art and education all dating back to the 16th century. One of the best ways to explore Salerno and the surrounding region is by rental car. Auto Europe offers a large selection of rental cars in Italy, price match guarantees and several convenient pick-up locations throughout the city, including the Salerno Railway Station in order to help make your experience cost effective and hassle free.
Road Trip From Salerno to Explore More of Italy in a Rental Car
| | | | |
| --- | --- | --- | --- |
| Driving Route | Distance (mi) | Distance (km) | Avg. Trip Time |
| Salerno to Florence | 319.63 MIs | 514.4 KMs | 4h 53 mins |
| Salerno to Naples | 33.55 MIs | 54 KMs | 48 mins |
| Salerno to Bari | 149.81 MIs | 241.1 KMs | 2h 38 mins |
| Salerno to Rome | 166.58 MIs | 268.1 KMs | 2h 46 mins |
| Salerno to Milan | 505.48 MIs | 813.5 KMs | 7h 48 mins |
| Salerno to Venice | 476.15 MIs | 766.3 KMs | 7h 12 mins |
Discovering Salerno with a Rental Car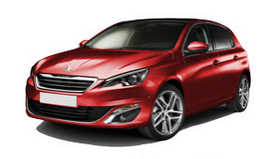 The city of Salerno is a lively social village, with a busy waterfront boulevard and a thriving nightlife scene. The main shopping district is the old merchant street in downtown, which is easily accessed with your rental car. This street has been an important trading location for centuries, where travelers can find clothing boutiques and specialty shops selling; ceramic items, fabrics, lace and glass lamps. Naturally, seafood is a common staple in many restaurants in Salerno. Enjoy a pasta dish prepared with clam sauce, lemon marinated anchovies, octopus sautéed with tomatoes and hot peppers, or fresh mussels with lemon. Italian cuisine is certainly at its finest here. Visit our rental car driving information page for more about getting around in Salerno safely.

How to Rent a Car in Italy with Auto Europe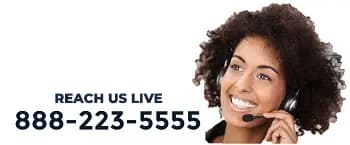 Expect unbeatable rates and the highest level of customer service when you rely on Auto Europe for all of your car rental needs while traveling in Italy. Clients are also offered special deals on chauffeur and transfer services during their time abroad. We strive to exceed your expectations throughout the entire booking process and look forward to helping you plan your trip. Call us toll-free at 1-888-223-5555, or review our car rental FAQs for Italy and make your reservation online.