Rental Cars in Alghero
Located on the island of Sardinia, Alghero is one of the oldest cities in the world. There has been evidence to suggest human civilization was settled in pre-historic times. Just one visit to this historic location you will understand why! Year after year, visitors flock to sites like the beautiful Catalan city walls, Alghero Cathedral, and Neptune's Grotto, a stalactite cave that is reachable by boat, and can hold up to 200 people at once. There's enough natural history in Alghero to keep you entertained for a long time. Explore this beautiful coastal city with a rental car in Italy from Auto Europe. We guarantee the best rates on rentals in Alghero and can help get you in a car today!




Road Trip From Alghero to Explore More of Italy in a Rental Car
| | | | |
| --- | --- | --- | --- |
| Driving Route | Distance (mi) | Distance (km) | Avg. Trip Time |
| Alghero to Olbia | 85.37 MIs | 137.4 KMs | 1h 42 mins |
| Alghero to Cagliari | 153.66 MIs | 247.3 KMs | 2h 35 mins |
| Alghero to Florence | 334.35 MIs | 538.1 KMs | 12h 33 mins |
| Alghero to Rome | 284.52 MIs | 457.9 KMs | 13h 25 mins |
| Alghero to Milan | 464.53 MIs | 747.6 KMs | 14h 12 mins |
| Alghero to Venice | 482.05 MIs | 775.8 KMs | 14h 27 mins |
See more with a Rental Car in Alghero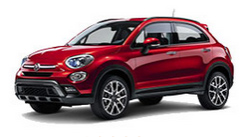 Not far from mainland Italy you can find a taste of Catalonia on the island of Sardinia, and it's nestled away in the coastal city of Alghero.

Though Sardinia is a region-island within Italy, Alghero for some time was dubbed "Little Barcelona", and its gothic styled architecture, cathedrals, and cobblestone alleys exemplify the city's Catalan roots.

From the Port of Alghero, you can take a boat into the Neolithic caves of Grotta di Nettuno (Neptune's Grotto), ancient caves made up of shimmery, cascading rock.

On your way back to the Alghero Port, you'll see the peripheral gothic walls that divide mainland Alghero from the sea. Beyond the walls are the cobblestone promenades that will be your go-to place for sunset watching. But when it's time to stop frolicking along the cobblestone promenades, there are some sights worth driving to make the most of your Sardinian experience.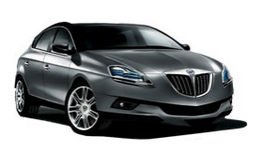 For about 20 km or so along Strada Provinciale 55 going north of Alghero, you can take a daytrip to the vertical cliffs of Capo Caccia. At Capo Caccia, you can picnic, hike, and sunbathe along this cliffy coastline. It's a charming location to catch a breeze and soak in the Sardinian landscape, and it's only a short - and scenic! - distance from Alghero!

Then, only 11 km south of Alghero, along the coastal highway of Strada Statale 291, you can visit one of Sardinia's finest vineyards and olive groves. Whether you want to spend just a day or an entire weekend on a wine tour at Azienda Agricola Antonella Leda D'Ittiri, you're just a conveniently gorgeous drive away from indulging in the finest of Sardinia's cuisine.

When you're not exploring in a boat, traveling by car is the best way to find all of the gems of Alghero and the surrounding coast. Let Auto Europe help you find the best rental car for your Sardinian getaway so you can get around without hassle and have more time to relax and enjoy yourself.

Rent a Car in Alghero with Auto Europe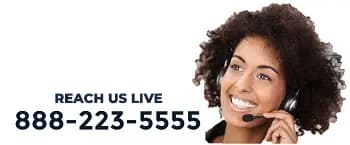 See more on your vacation with a car rental from Auto Europe. We guarantee the best prices in the industry, so you can save time not having to search around! Auto Europe also offers 24-hour roadside assistance wherever your rental is located as well as award winning customer service. If you have questions about the booking, or the rental process, Auto Europe staff is available 24 hours a day at 1-888-223-5555. Don't delay, book today!