Rental Cars in Catania, Italy
The city of Catania is often described as the "gem of Eastern Sicily," in part because it offers a unique blend of ancient tradition and modern advancement. This region pulses with a vibrant metropolitan buzz, welcoming visitors from around the world with an upbeat energy ideal for exploration by day or by night. A rental car in Italy invites spontaneity, encouraging visitors to cruise past stunning palaces outfitted with black lava stone from a nearby volcano. At night the clubs open and Catania's squares fill with hundreds of happy dancing people. With Auto Europe's price match guarantee, convenient pickup locations and large Italian rental car fleets, renting a car in Catania with Auto Europe is an easy decision!
Auto Europe is proud to offer a number of convenient pickup locations in Catania and Italy. Book a rental car at the
Fontanarossa Airport
and enjoy the convenience of picking up your rental upon arrival to Catania.
Road Trip From Catania to Explore More of Italy in a Rental Car
| | | | |
| --- | --- | --- | --- |
| Driving Route | Distance (mi) | Distance (km) | Avg. Trip Time |
| Catania to Palermo | 129.05 MIs | 207.7 KMs | 2h 12 mins |
| Catania to Naples | 364.49 MIs | 586.6 KMs | 6h 56 mins |
| Catania to Florence | 647.28 MIs | 1,041.7 KMs | 11h 7 mins |
| Catania to Rome | 494.23 MIs | 795.4 KMs | 9h 3 mins |
| Catania to Bari | 331.43 MIs | 533.4 KMs | 6h 39 mins |
| Catania to Venice | 803.80 MIs | 1,293.6 KMs | 13h 20 mins |
Discovering Southern Italy in a Catania Rental Car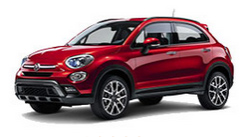 Catania's history and character have been heavily influenced by Mount Etna, a volcano that once destroyed the city. Etna may have been the cause of Catania's destruction, but it has also played a vital role in the city's reconstruction. Much of the black volcanic rock featured in most of the city's beautiful Baroque architecture was expelled from inside Mount Etna and whether you drive downtown or take a day-trip to Mount Etna, you're sure to appreciate the volcano's beautiful influence throughout the city. After your drive you'll be hungry and the charming restaurants in Catania prepare cuisine that is considered to be some of the tastiest in Sicily. Traditional dishes include hand-caught fish and other fresh local ingredients. Find helpful tips and advice for driving your rental car in Italy with Auto Europe.

How to Rent a Car in Catania with Auto Europe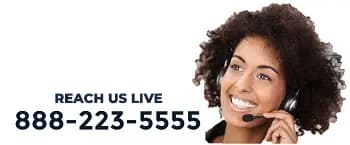 Renting a car in Catania, Italy is easy with Auto Europe's 3-step online booking engine but if you prefer to speak with a live representative members of our award-winning team are available toll-free 24/7 at 1-888-223-5555. With 60 years of experience renting cars in Italy and the guaranteed lowest rates in the industry, Auto Europe is prepared to make your trip to Catania stress-free.