Car Rental Catania, Italy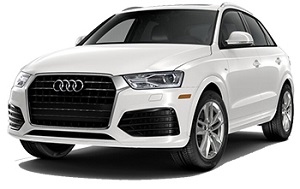 The city of Catania is often described as the "gem of Eastern Sicily," in part because it offers a unique blend of ancient tradition and modern advancement. This region pulses with a vibrant metropolitan buzz, welcoming visitors from around the world with an upbeat energy ideal for exploration by day or by night. A rental car in Italy invites spontaneity, encouraging visitors to cruise past stunning palaces outfitted with black lava stone from a nearby volcano. At night the clubs open and Catania's squares fill with hundreds of happy dancing people. With Auto Europe's price match guarantee, convenient pickup locations and large Italian rental car fleets, renting a car in Catania with Auto Europe is an easy decision!
Auto Europe is proud to offer a number of convenient pickup locations in Catania and Italy. Book a rental car at the Fontanarossa Airport and enjoy the convenience of picking up your rental upon arrival to Catania. Use our booking engine to start comparing rates in Catania or give us a call today at 1-888-223-5555!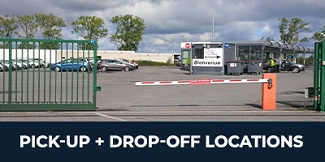 Catania, IT car rental pick-up and drop-off
Let us know which of the Catania, Italy, car rental sites you'd like to visit by utilizing our search engine to begin your search. In addition to Catania Airport's fleet of autos, there are additional downtown sites. There are both Enterprise and Budget facilities at the airport and around the city. With Auto Europe, clients may pick up and drop off their Catania car rental in a variety of locations! Let us know if you don't see what you're searching for and we'll try our best to track it down.
1-888-223-5555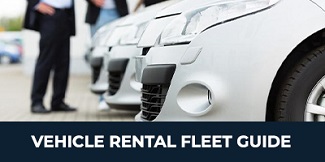 Catania, IT car rental models
An ever-expanding selection of car rental models is available on Auto Europe's platform, as well as 24-hour customer support and pricing optimizations. Rates for Catania vehicle rental models can be found on autoeurope.com, from Ford Edge SUVs to Chevy Impalas and Chrysler 300s. A Volkswagen Jetta or a Chrysler Pacifica 7-seater van for the family is not to be overlooked. In Catania, you may rent a vehicle whether you're in Italy for business, leisure, or educational purposes.

Look through our varied car rental fleet!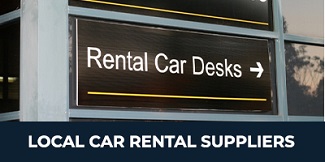 Catania, IT car rental providers
On the Auto Europe website, Enterprise and Budget car rental prices in Catania are updated in real-time. Online savings and 24/7 customer care may be yours for the taking with just three simple clicks. Your Italy car rental will be waiting for you as soon as you arrive at the airport with your identification, driver's license, and airline boarding pass. To learn more about the Catania automobile rental companies we work with, click on the links below.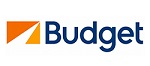 Please have a look at our car rental reviews from past satisfied customers!
Points of interest with a Catania car rental
Catania's history and character have been heavily influenced by Mount Etna, a volcano that once destroyed the city. Etna may have been the cause of Catania's destruction, but it has also played a vital role in the city's reconstruction. Much of the black volcanic rock featured in most of the city's beautiful Baroque architecture was expelled from inside Mount Etna and whether you drive downtown or take a day-trip to Mount Etna, you're sure to appreciate the volcano's beautiful influence throughout the city. After your drive you'll be hungry and the charming restaurants in Catania prepare cuisine that is considered to be some of the tastiest in Sicily. Traditional dishes include hand-caught fish and other fresh local ingredients. Find helpful tips and advice for driving your rental car in Italy with Auto Europe.
Travelers can also drive their Catania car hire to the following cities in Italy:
| | | | |
| --- | --- | --- | --- |
| Driving Route | Distance (mi) | Distance (km) | Avg. Trip Time |
| Catania to Palermo | 129.05 MIs | 207.7 KMs | 2h 12 mins |
| Catania to Naples | 364.49 MIs | 586.6 KMs | 6h 56 mins |
| Catania to Florence | 647.28 MIs | 1,041.7 KMs | 11h 7 mins |
| Catania to Rome | 494.23 MIs | 795.4 KMs | 9h 3 mins |
| Catania to Bari | 331.43 MIs | 533.4 KMs | 6h 39 mins |
| Catania to Venice | 803.80 MIs | 1,293.6 KMs | 13h 20 mins |
Catania car rental FAQ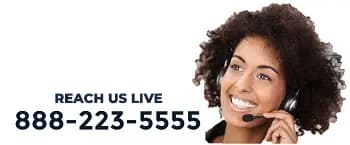 Am I able to drive a rental vehicle with my Canadian license in Catania?
On your future trip to Italy, an international driver's permit (IDP) is needed to drive around the country. International drivers are legally expected to have an IDP in Italy, therefore we recommend all of our clients obtain an IDP in advance of their trip. For additional info on which locations require an IDP and ways to obtain one, go to our International Driver's Permit FAQ page.
If I rent a vehicle in Catania can I drive it into neighboring countries?
One way car or truck rentals in Catania can be book to most destinations. You can find service fees for international one-way car rentals and not all vehicles are permitted. A good number of car rentals can be driven anywhere in Western Europe without restrictions. Be sure to get in touch if you have any concerns about the areas you plan on driving a car to.
Can I cancel my rental vehicle reservation in Catania with Auto Europe?
Absolutely, we allow vehicle renters to cancel reservations up to two days in advance of their pick up date.