Car Rentals in Sorrento, Italy
Sorrento's main selling point is its location, tucked away among the cliffs that overlook Naples and onto Mount Vesuvius. This area offers some of the best sight seeing opportunities in Italy; featuring spectacular architecture, gorgeous bay views and historic European artifacts. Rest and relaxation can be found in local gardens and private beaches, with the scent of orange groves and citrus continuously filling the air. Allow yourself enough time to see everything this region has to offer by picking up a rental car in Italy while on vacation. Auto Europe offers price match guarantees, a large Italian rental car fleet and several convenient pickup locations that are all easily accessed throughout the city.
Road Trip From Sorrento to Explore More of Italy in a Rental Car
| | | | |
| --- | --- | --- | --- |
| Driving Route | Distance (mi) | Distance (km) | Avg. Trip Time |
| Sorrento to Florence | 317.89 MIs | 511.6 KMs | 5h 31 mins |
| Sorrento to Naples | 30.26 MIs | 48.7 KMs | 1h 6 mins |
| Sorrento to Pisa | 368.47 MIs | 593 KMs | 6h 15 mins |
| Sorrento to Rome | 164.84 MIs | 265.3 KMs | 3h 20 mins |
| Sorrento to Milan | 503.74 MIs | 810.7 KMs | 8h 23 mins |
| Sorrento to Venice | 474.41 MIs | 763.5 KMs | 7h 46 mins |
Explore Sorrento with a Rental Car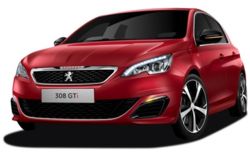 Take a ferry to the small fishing village of Port of Marina Grande, which is nestled along the beautiful Amalfi Coast. The harbor's community is very close knit and is immersed in time honored traditions. Explore the restaurants and shops that rise along the curve of the rocks and shop at the lively markets and booth vendors that are located above on the pier. Shoppers will find great deals on handmade crafts, fabrics, fresh produce and high quality olive oil. When you return to the mainland, dive into regional culture and take a dance class in Sorrento. Visitors will learn the traditional 'Tarantella' dance. Historians are uncertain of the origin of the name, as it may have been named for the city Taranto, or for the poisonous spider, the tarantula. What is certain, is that this dance has been used to celebrate important moments in Italian life throughout the decades. For more information about getting around in a rental car in Sorrento safely, visit our driving information page.

How to Rent a Car in Italy with Auto Europe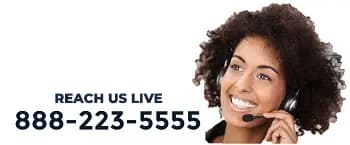 Superior customer service and unbeatable rates ensure that planning your vacation is as cost effective and hassle free as possible. Auto Europe clients are also offered special deals on chauffeur and transfer services during their time abroad. Call us toll-free at 1-888-223-5555, or review our rental car FAQs in Italy and book online.