Rental Cars in Ancona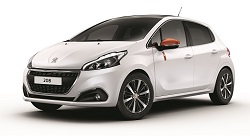 Ancona is a great Italian city if you're looking for a place off the beaten path that's not overrun with people. From sandy beaches to cliffs, open plains to mountains, there's not much left to be desired in this beautiful Italian paradise! You will be sure to stay relaxed at any of the cities villas, which can be rented by the week. Ancona also has ferry services to many other cities in Europe, like Zadar and Split in Croatia, as well as ferries to many locations in Greece. Just one visit to Ancona, and you'll never want to leave!


Explore with a Car Rental in Ancona
Once you've had your fill of the area, take a rental car in Italy and head down the coast to other quaint Italian cities Pescara or Chieti. Make sure to check out the historic center of town, built within the Spanish walls, for some truly interesting local sight seeing. Also be sure to check out the government library, which has hundreds of historical books. No matter where you're heading, you'll discover more at your own pace with a car rental in Ancona.

Rent a Car in Ancona with Auto Europe
Explore more of Italy and make your travel plans in advance with Auto Europe. We guarantee the best prices in the industry, so you never have to worry about finding a better rate! Auto Europe also offers 24-hour roadside assistance wherever your rental takes place, as well as outstanding customer service. If you have questions about the booking process, Auto Europe staff is available over the telephone to answer questions or to book a rental 24 hours a day. Call us toll free, at 1-888-223-5555 to book your next car rental in Ancona.