Car Rentals in Bolzano
Bolzano, the capital of South Tyrol, borders Austria, creating an interesting blend of Austrian and Italian culture. You will find this marriage in Bolzano's architecture, language and cuisine. German and Mediterranean fare can both be found in many of the city's restaurants, and a fair amount of Bolzano's residents are bi-lingual. Explore this unique city with a rental car from Auto Europe.
Road Trip From Bolzano to Explore More of Italy in a Rental Car
| | | | |
| --- | --- | --- | --- |
| Driving Route | Distance (mi) | Distance (km) | Avg. Trip Time |
| Bolzano to Florence | 238.79 MIs | 384.3 KMs | 3h 59 mins |
| Bolzano to Siena | 272.53 MIs | 438.6 KMs | 4h 38 mins |
| Bolzano to Pisa | 273.96 MIs | 440.9 KMs | 4h 28 mins |
| Bolzano to Rome | 397.49 MIs | 639.7 KMs | 6h 38 mins |
| Bolzano to Milan | 180.13 MIs | 289.9 KMs | 3h 8 mins |
| Bolzano to Venice | 166.77 MIs | 268.4 KMs | 2h 35 mins |
Explore Bolzano by Rental Car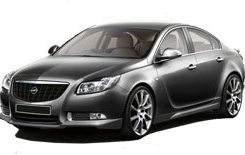 Bolzano is most famous for being the home of Ötzi the Iceman. Believed to have lived more than 5,000 years ago, Ötzi was found frozen in the Ötztal Alps in 1991. His body and his belongings are now on display at the South Tyrol Archeology Museum. If you are looking for sites a little less grim, a drive around Bolzano in your rental car will reveal a plethora of beautiful castles. Runkelstein Castle is well loved for its romantic and literary frescoes. If you enjoy the castle's frescoes, you can see more at the Cathedral of the Assumption of Our Lady, built between the 13th and 16th centuries. For those who enjoy shopping, a visit to the city centre is a must. The Lauben is a street that stretches a mile long, and you will find a wide variety of international and local shops there. On Saturdays, drive your rental car over to Victory Square, where you will find fresh produce and foods, as well as handmade goods by local artisans.
Rent a Car in Bolzano with Auto Europe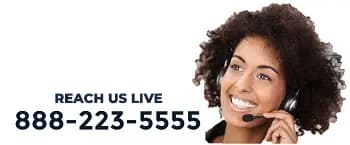 Book your rental car in Italy today and explore beautiful Bolzano. Book online or call our toll free number to speak with an Auto Europe representative 1-888-223-5555. Our agents are available 24 hours a day, 7 days a week for your convenience. As always, Auto Europe is proud to offer the lowest rates in the industry!