Car Rental in Trieste, Italy
When you visit Trieste, you are traveling to a city that is home to one of the most alluring and grandiose sea-front city squares in the entire world, the Piazza dell'Unita. Experience the city's laid back café culture by day and its spirited club scene in the evening, while exploring ancient Roman ruins, museums, empty castles and age old churches in between. No matter how you choose to spend your time in Trieste, renting a car in Italy with Auto Europe will help make your vacation unforgettable. Price match guarantees, a large fleet of rental car in Italy and several convenient pickup locations throughout the city are only part of how we strive to ensure that your booking experience is both cost effective and hassle free.
Road Trip From Trieste to Explore More of Italy in a Rental Car
| | | | |
| --- | --- | --- | --- |
| Driving Route | Distance (mi) | Distance (km) | Avg. Trip Time |
| Trieste to Florence | 259.17 MIs | 417.1 KMs | 4h 17 mins |
| Trieste to Naples | 541.83 MIs | 872 KMs | 8h 18 mins |
| Trieste to Pisa | 294.34 MIs | 473.7 KMs | 4h 44 mins |
| Trieste to Rome | 417.87 MIs | 672.5 KMs | 6h 39 mins |
| Trieste to Milan | 265.32 MIs | 427 KMs | 4h 22 mins |
| Trieste to Venice | 99.97 MIs | 160.9 KMs | 1h 51 mins |
Discover Trieste with a Rental Car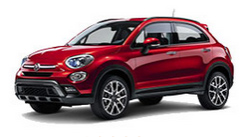 Trieste is a destination with an incredible amount of buildings of historical significance that designed in many architectural styles. These landmarks are presented to travelers in a truly authentic manner, and are not scrubbed up like some of the attractions in more touristy sections of Italy like Rome or Florence. Visitors are able to see palaces designed in Neoclassical, Art Nouveau, Eclectic and Baroque styles; blending harmoniously with Roman remains and 18th century dwellings. One of the most beautiful sights in this city is the Castle Miramare. When you look upon the castle you might think that you are witnessing a gleaming vision straight out of a fairy tale, as it floats just above the waves, nestled gently along the rocky coast. Tour the building and see its beautiful interior, while learning about its devastatingly grim past. Finding a bad place to eat in Trieste is incredibly hard to do, as is the case with most Italian cities. Try dining at a smaller establishment and enjoying a meal prepared with fresh smoked fish. The wines on offer from Trieste and the surrounding regions are plentiful and pair nicely with any entrée. Visit our driving information page for more about getting around safely in Italy.

How to Rent a Car in Trieste with Auto Europe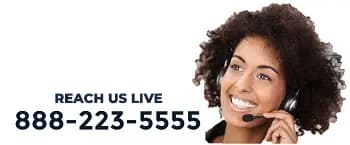 Rely on Auto Europe for all of your car rental needs while traveling in Italy. Expect unbeatable rates and superior customer service. Clients are also offered special deals on chauffeur and transfer services during their time abroad. Call us toll-free at 1-888-223-5555, or review our rental car FAQs from Italy and book online.