Rental Cars in Perugia
Perugia is capital city of the mountainous Umbria region located in the central portion of Italy. Be sure to remember your camera for the area surrounding Perugia is naturally gorgeous, filled with valleys, rich woodlands, flowing rivers and sparkling lakes. Travel at your own pace with a car rental in Perugia, ask us about our one-way car rental options and see as much of Italy as possible in your time abroad. Auto Europe offers car rental locations in Perugia along with an extensive rental car fleet to make it easy to find the perfect car and location to start your vacation.
Road Trip From Perugia to Explore More of Italy in a Rental Car
| | | | |
| --- | --- | --- | --- |
| Driving Route | Distance (mi) | Distance (km) | Avg. Trip Time |
| Perugia to Florence | 93.95 MIs | 151.2 KMs | 1h 53 mins |
| Perugia to Siena | 65.80 MIs | 105.9 KMs | 1h 25 mins |
| Perugia to Pisa | 144.59 MIs | 232.7 KMs | 2h 44 mins |
| Perugia to Rome | 106.93 MIs | 172.1 KMs | 2h 11 mins |
| Perugia to Milan | 279.86 MIs | 450.4 KMs | 4h 41 mins |
| Perugia to Venice | 240.90 MIs | 387.7 KMs | 3h 57 mins |
Explore Perugia by Rental Car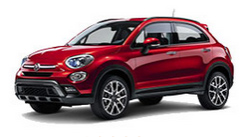 The incredible city of Perugia is jam packed with a variety of things to see and experience. Explore Perugia's Etruscan background by starting your tour of the city at the Etruscan Arch built in the 3rd century B.C., then make your way to the Ipogeo del Volumni an ancient Etruscan tomb. If you're a chocolate lover make sure to visit Perugia during the fall to enjoy the exciting festivities at the Eurochocolate festival, held annually to celebrate the cities rich chocolate industry. Take the hour long drive to Orvieto and visit the gorgeous little Italian town on the hill for stunning architecture. If you have questions about driving in Perugia, be sure to visit our Italy driving information page for help.

Rent a Car in Perugia with Auto Europe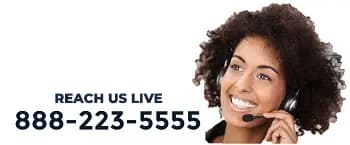 Plan for you trip to Italy in advance with Auto Europe and rent a car in Perugia or at Perugia Rail Station. Auto Europe guarantees the best prices in the industry, so you never have to worry about finding a better deal! Auto Europe also offers 24-hour roadside assistance wherever your rental is located. If you have questions about the booking process be sure to visit the helpful frequently asked questions page online. Auto Europe staff is available over the telephone as well to answer questions or to book a rental car in Italy. Call us toll free, at 1-888-223-5555.