Car Rental Perugia Rail Station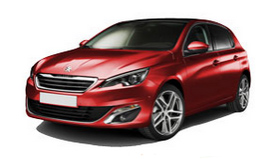 A rental car at Perugia Rail Station is so much simpler than using public transportation. You have 24 hour access to the vehicle, there is no waiting around, and you aren't limited on the time that can be spent doing the things that you most enjoy. Perugia Rail Station is located in the Umbria region of central Italy, in the town of Perugia. The rail station has been serving the area since it opened in 1866. The railway station is composed of three levels, with a beautiful waiting area, an ATM, a newsagent, and other amenities. Perugia Railway Station has an annual ridership of about 3 million passengers. Each day, about 50 trains depart the station, offering trips to both local and long-distance locations.
Whether you're looking for a traditional rental car, or something a bit more exotic, rely on Auto Europe to help you find the best deal on a car rental in Italy.
On your upcoming visit to Italy, an international driver's permit (IDP) is needed to drive within the region. International drivers are legally required to possess an IDP in Italy, therefore we recommend that all our clients get an IDP in advance of their trip. For additional info on which countries require an IDP and ways to obtain one, please visit our International Driver's Permit FAQ page.
Picking Up a Car Rental at Perugia Rail Station
Save time and money booking your car rental at Perugia Rail Station in advance with Auto Europe. Not only can you choose from a wide variety of vehicles, including sports car rentals, you are also getting the lowest prices for that vehicle. There are many attractions in the city that shouldn't be missed, and as long as you have a rental car, you won't miss out on a thing. Make a visit to the Cathedral of San Pietro, a 10th century Gothic cathedral, with many different artifacts inside, as well as the Duomo cathedral when you want to visit the religious structures of the area . Once done, head over to Corso Vannucci, an area of town that houses most of the historical attractions the city offers. Lake Trasimeno is a great day out excursion, with fish and a bird refugee. Plan a visit to the Museo Capitolare, where you will find a number of attractions inside, including missals, sculptures, pictures, and more. The National Gallery of Umbria is situated in Perugia, and here you can explore an array of amazing paintings from many different artists. These are just some of the different attractions that can be enjoyed while you are in Perugia.
Rental Car Suppliers Near Perugia Rail Station
Auto Europe has been working with the most respected car rental companies who operate in the Perugia Rail Station for more than six decades. Our connection with these suppliers allow us to pass extra savings on to consumers that you won't find anywhere else on the web. Canadian vacationers will discover convenient car rental pick-up locations at every major international airport and train station in Perugia and all of Italy. Tourists who book early on can save 30% on their rental car in Italy by locking in a low rate now. Start researching prices with the top suppliers in Perugia like Avis, Budget, Europcar, Hertz and more!
Avis Perugia Rail Station


Piazza Vittorio Veneto, 7

,


Perugia

,

Italy

06100




+39 075 500 0395

Avis Hours:
Mon - Fri: 8:30 AM to 7:00 PM
Sat: 8:30 AM to 1:00 PM
Sun: Closed
Budget Perugia Rail Station


Stazione Perugia Fontivegge, Piazza Vittorio Veneto, 7

,


Perugia

,

Italy

06100




+39 075 500 0395

Budget Hours:
Mon - Fri: 8:30 AM to 7:00 PM
Sat: 8:30 AM to 1:00 PM
Sun: Closed
---
Hotels near Perugia Rail Station
Auto Europe will assist you with booking a rental car at Perugia Rail Station, but we can also help you with booking your hotel. There are many different hotels in the area to accommodate the needs of all. The best of these hotels include Castello di Monterone, a hotel with a swimming pool, breakfast, and Wi-Fi. Another top hotel is Primavera Mini Hotel, an affordable hotel offering Wi-Fi, an on-site bar and restaurant and comfortable and quaint rooms. These are two of the most popular hotels, but certainly far from them all.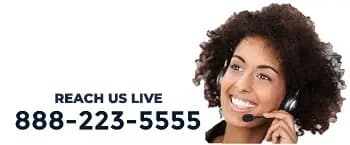 Perugia Rail Station Contact Info
Perugia Rail Station




Piazza Vittorio Veneto




Perugia

,

Italy

06124


Telephone:

+39 075 57540


Latitude:

43.11196


Longitude:

12.38901


General Information:

Renting a car from the Perugia Railway Station will bring you in much closer proximity to Italy's rich history. This specific transportation center opened in 1866 and is situated right by the plaza, Piazza Vittorio Veneto, about 3 kilometers from the city center.